Novato Car Accident Lawyer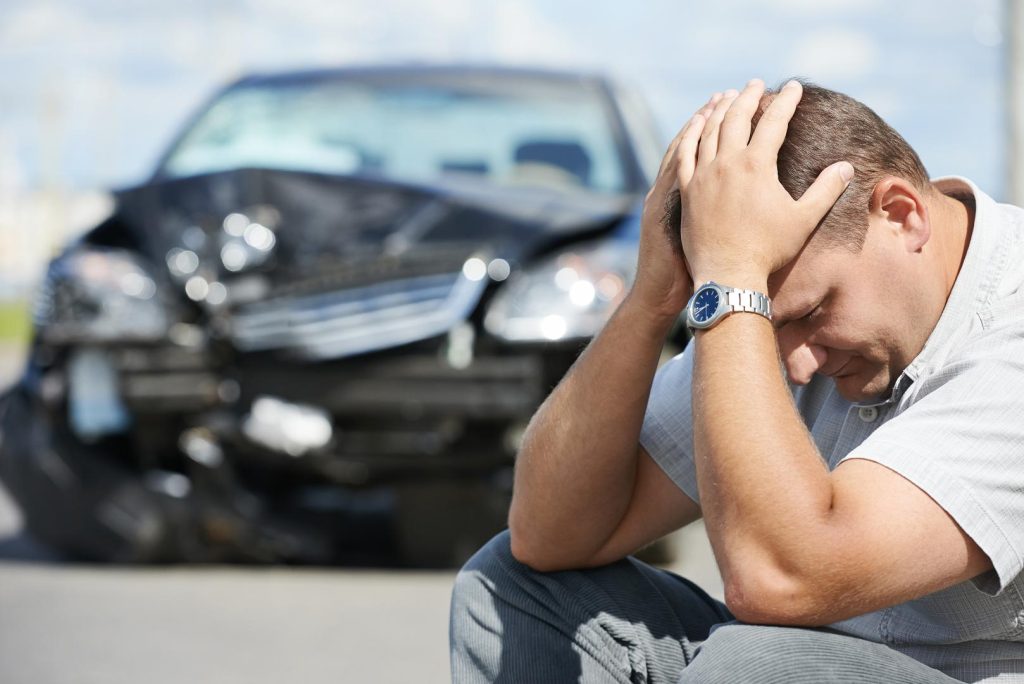 Car accidents have been a leading cause of accidental injuries and deaths throughout the United States for many years. These incidents can happen for many reasons, and some car accidents implicate more than one driver as liable for the resulting damages. If you or a loved one has recently experienced a car accident in the Novato, CA, area, it's vital to limit your risk of responsibility for the accident as much as possible, so you do not become financially responsible for another driver's damages.
Unfortunately, even the most careful driver is likely to be involved in several accidents in their lifetime. The accidents can range in severity from a parking lot fender bender to a traumatic head-on collision. For victims of serious car accidents, life may change completely in a matter of seconds. If you have been injured by another driver in the Novato area, you could potentially face a very difficult road to recovery, whether you intend to file an auto insurance claim, a personal injury claim, or both to recover your damages.
At Rush Injury Law in Novato, founding attorney Mr. Rush established the firm to help accident victims recover damages from the responsible party. After over a decade of helping accident victims seek fair compensation, we know firsthand the difficulties a serious injury causes.
Do not let the ongoing financial expenses of an accident cause you hardship. Get the recovery you need by calling 415-985-7225 to schedule a free consultation.
IS IT WORTH GETTING A LAWYER FOR A CAR ACCIDENT?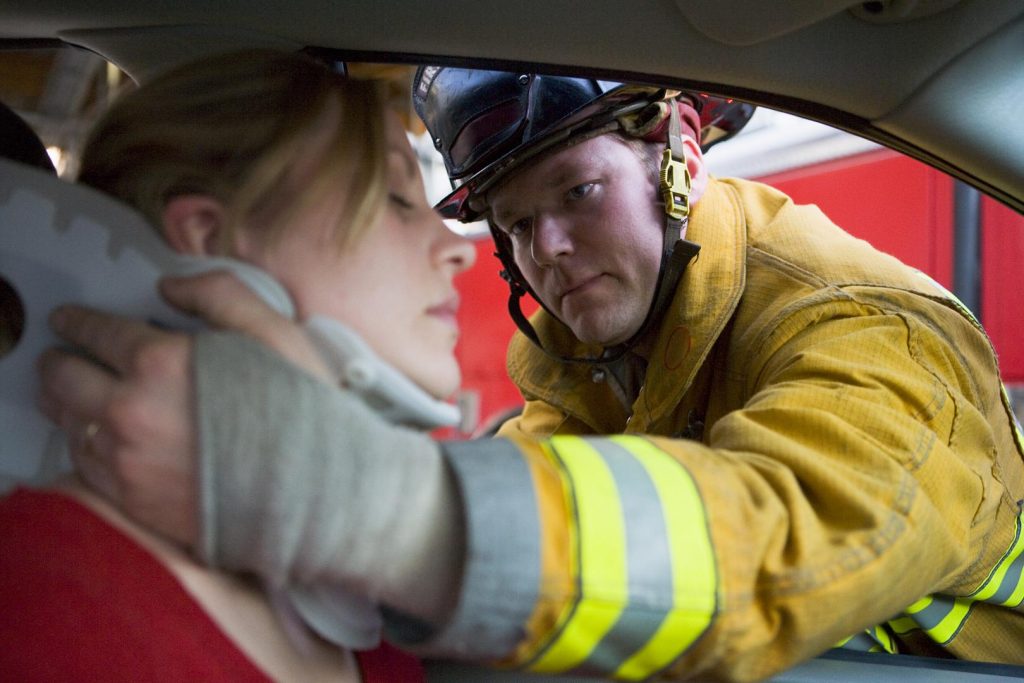 It is technically possible to resolve some car accidents without legal counsel; however, this is best reserved for very minor accidents that result in only cosmetic damage to your vehicle. If another driver bumped your car in a parking lot and your total damages are likely to be only a few hundred dollars in vehicle repair costs, you can likely file a claim against the other driver's auto insurance and secure compensation for the repairs your vehicle requires. However, if the at-fault driver does not have auto insurance or if your damages are more severe, it's an excellent idea to hire an experienced Novato car accident attorney.
Even if you only need to file an insurance claim to obtain the compensation you need for your damages, an attorney on your side will make the process much easier to navigate. If you need to take further legal action with a personal injury claim, your attorney will be an invaluable asset in maximizing your recovery through the California civil court system.
Think of your choice to hire a Novato car accident lawyer as an investment into your own recovery. If you are concerned about the potential cost of your legal fees, Rush Injury Law operates on a contingency fee basis. This means we only collect legal fees from clients once we win their cases. Your legal fees will be a percentage of your total recovery, meaning your recovery is guaranteed once we win your case, and there are no upfront costs for your representation. This ensures legal counsel is accessible to Novato car accident victims when they need it most.
DO I HAVE GROUNDS FOR A CLAIM?
After an accident, you may wonder if you have grounds for a personal injury claim against the at-fault party. To have grounds for a claim in California, you must be able to prove that the other party owed you a duty and breached that duty by acting inappropriately or failing to act appropriately. As a result of that breach, you suffered harm and damages.
Often the duty owed is implied. For instance, a driver owes a duty of reasonable care to other motorists and pedestrians. By getting behind the wheel, a driver agrees to this duty. A negligent motorist who drives distracted or under the influence breaches that duty. Whether you were hit by a drunk driver or were injured while riding as a passenger of a distracted driver, we can help.
An experienced Novato car accident attorney can help you determine whether another driver is responsible for your recent accident. If liability is unclear or if multiple drivers potentially bear fault for your damages, your attorney can help you navigate these complexities as well. If you are unsure whether you have grounds for civil action after a car accident in the Novato, CA, area, Rush Injury Law can help you determine your best available options for recovery.
WHAT COMPENSATION ARE YOU ENTITLED TO?
Following a car accident, you may have significant unplanned expenses. Recovering compensation can help you recoup current costs and pay for potential expenses. While an insurance claim against the at-fault driver's auto insurance policy may provide some relief, it's likely that you will need to take further legal action in the form of a personal injury claim to secure complete recovery from your losses. Accident victims can pursue injury compensation for:
Medical bills. California law allows an accident victim to claim compensation for any and all medical expenses incurred because of a negligent driver's actions. While the at-fault driver's auto insurance policy may provide some relief from these damages, a personal injury claim can allow the victim to secure compensation for immediate and future medical expenses resulting from a car accident in Novato, CA.
Lost wages, including past and future wages. You have the right to claim lost income from the time spent in recovery from your injuries, but your injuries may leave you disabled and unable to return to work in the future. Your Novato car accident lawyer will help you calculate the future income you would have reasonably expected to earn had your accident not occurred.
Property loss. Auto insurance may cover some vehicle repair costs, but you have the right to claim compensation for the cost of fully repairing or replacing your vehicle as well as any personal property lost in the accident.
Pain and suffering. California law allows a personal injury victim to recover compensation for noneconomic damages, including the physical pain caused by their injuries and experienced during the recovery process. The amount received typically hinges on the severity of the plaintiff's injuries and the time required for them to recover as fully as possible.
Emotional distress. Car accidents are traumatic experiences. Plaintiffs in car accident claims can add emotional distress compensation to their non-economic damages to reflect the psychological impact of their accident.
Loss of consortium. If you lost a spouse or partner due to another driver's negligence, "loss of consortium" reflects the pain and suffering caused by losing the affection and companionship they provided.
Funeral and burial expenses for accidents involving a wrongful death claim. A wrongful death claim shares many procedural similarities with a personal injury claim, and Rush Injury Law can provide the legal representation you will need if you have experienced a wrongful death.
It's common for car accident victims to initially undervalue their claims, unaware of many of the several types of damages they can claim under California state law. It's crucial to connect with an experienced Novato car accident lawyer so you can maximize your recovery to the fullest extent.
DO NOT SETTLE FOR LESS THAN YOU DESERVE
Although you may faithfully pay your insurance premiums, an insurance company will not willingly pay you what you deserve. Insurance companies routinely deny valid claims or offer settlements well below the true worth of the claim. A lawyer can help you determine the true cost of your injury and fight for fair compensation.
If an insurance adjuster contacts you about your claim or offers you a settlement, do not sign anything or speak to them without legal representation. You may inadvertently settle for much less than your case is really worth. Your Novato car accident attorney can assist you in drafting your demand letter for coverage after an accident. Having an attorney sign off on your claim will instantly add authority and minimize the chance that you will experience unjust resistance against your legitimate claim. If the insurance company engages in any bad faith tactics, Rush Injury Law can assist you in addressing these issues and holding the insurer accountable.
COMMON MOTOR VEHICLE ACCIDENTS
Our firm helps clients injured in a broad range of motor vehicle accidents, including:
Car crashes: Although common, car accidents can cause lasting injuries.
Truck collisions: The sheer size difference between a passenger car and a semitruck leads to catastrophic injuries.
Motorcycle accidents: Motorcyclists often suffer severe bodily trauma when struck by another vehicle.
Bicycle accidents: Whether struck from behind or run into, cyclists suffer serious injuries after a collision.
Pedestrian accidents: A person on a crosswalk or a jogger on the sidewalk can suffer serious trauma when struck by a careless driver.
Car accidents happen for various reasons, and the majority of car accidents that occur in Northern California are unpredictable and happen very quickly. It's natural to have many questions after a car accident of any kind. If you or a loved one has sustained injuries due to another driver's negligence in the Novato, CA, area, Rush Injury Law can assist with your recovery.
END THE SUFFERING, GET THE HELP YOU NEED
It's crucial to take swift legal action after a car accident. Your initial damages can quickly create immense financial pressure for you and your family, and it's vital to secure legal representation as soon as possible to safeguard your ability to recover your damages. Rush Injury Law has the experience and resources you need to navigate your car accident claim with confidence.
Learn more about how we can help by calling 415-985-7225 to schedule a free consultation. You can also reach us by email. From our Novato, San Francisco and Santa Rosa offices, we help clients throughout Marin County and Northern California.