Novato Truck Accident Injury Lawyer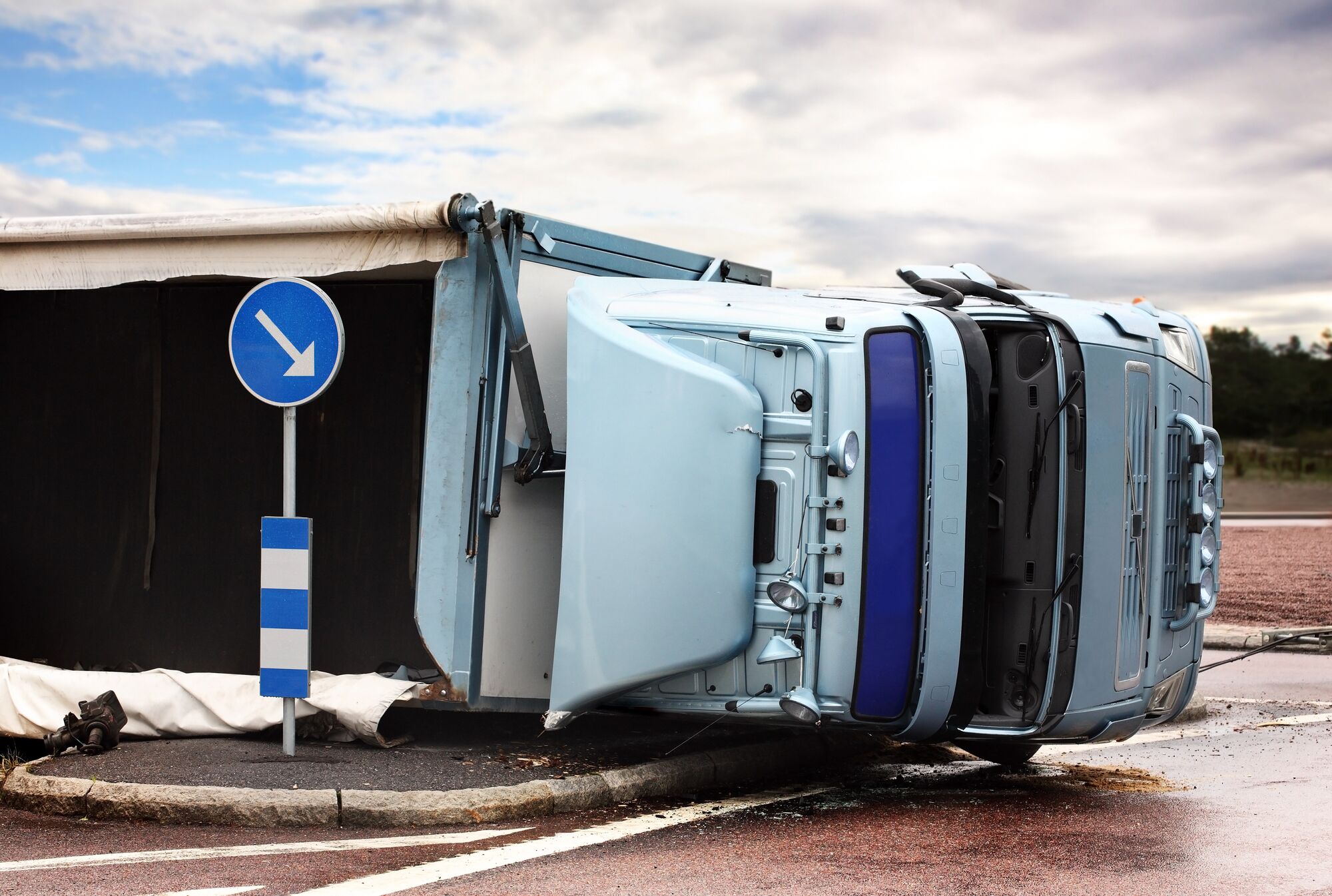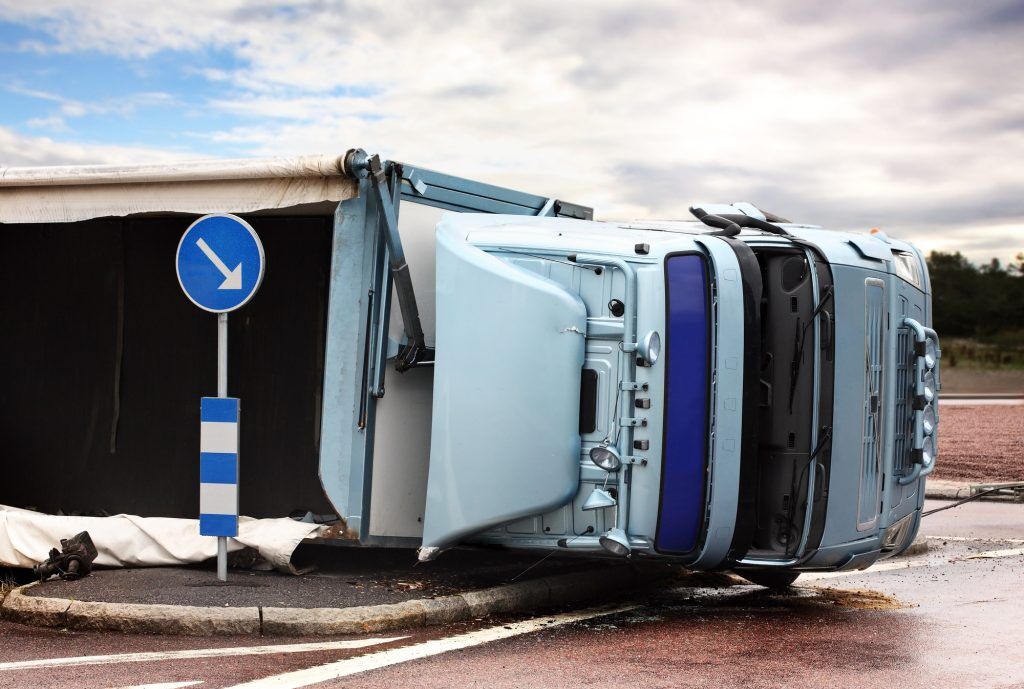 Large commercial trucks are crucial to the American economy, carrying billions of tons of cargo to communities throughout the nation every day. The drivers of these vehicles must spend more time on the road than most standard passenger vehicle drivers and must adhere to strict regulations enforced by various government agencies. Unfortunately, truck accidents can and do happen regularly, and they typically generate very complex legal issues for everyone involved for multiple reasons.
When a truck collides with a passenger vehicle, the much smaller passenger car bears the brunt of the damage. The driver and any passengers often suffer catastrophic injuries from the crash. Unlike a standard car accident claim involving one driver, trucking accident claims often involve multiple parties with strong defensive backers who aggressively attempt to deny the claim. You need representation from an experienced attorney.
At Rush Injury Law in Novato, our team knows what it takes to fight the powerful trucking companies and their insurers. We know the tactics they use to deny claims and negotiate lower settlements, and we can fight back. If you were hit by a truck, let us help you hold them accountable.
PRESERVING EVIDENCE IN A TRUCK ACCIDENT
Evidence plays an essential role in truck accident claims. Following a collision, the truck driver is likely immediately in contact with the trucking company, which in turn reports the accident to their insurer. Right away, the insurer begins gathering evidence to deny a potential injury claim. Working with a lawyer as soon as possible can ensure key evidence does not mysteriously disappear.
Much like airplanes, most commercial vehicles have a black box that records data. The box can give detailed information about what was happening just before the accident. Helpful information can include:
The driver's speed
Recent gear shifting
Brake usage
Communications between the driver and the trucking company
The driver's length of time behind the wheel
Additional helpful records include driver logs, maintenance and repair logs, and records from daily and roadside inspections. Depending on where the truck accident occurred, it may also be possible for a Novato truck accident attorney to obtain video footage from traffic cameras that captured the accident as it occurred. Eyewitness testimony from others who saw the truck accident happen can also be an invaluable form of evidence to an injured truck accident victim.
WHY SHOULD YOU HIRE A NOVATO TRUCK ACCIDENT LAWYER?
It's vital to have legal counsel on your side when you are faced with any type of civil claim, especially one as potentially complex as a truck accident case. Any personal injury claim has the potential to escalate into a very difficult legal battle for the victim, and hiring an attorney streamlines the process of securing the compensation the victim needs to recover from their damages. Attempting to handle any civil claim unassisted presents an elevated risk of failure. Making a procedural error in the preliminary stages of your claim could jeopardize your ability to recover your losses. It's also possible to unintentionally settle for much less than you deserve due to unawareness of available compensation.
Hiring an experienced Novato truck accident lawyer is an investment in your own recovery. If you are concerned about legal fees, Rush Injury Law offers contingency fee billing to ensure our clients recover as much as possible for their damages while having access to the legal counsel they need. When you choose Rush Injury Law as your Novato truck accident lawyers, there are no upfront costs for our legal services, and you pay nothing until we win your case.
WHEN SHOULD I HIRE A LAWYER AFTER AN ACCIDENT?
Time is a critical factor whenever you must take legal action for a personal injury. After a truck accident, your first priority should be your personal health and well-being. Seek medical treatment immediately after your accident, even if you think you managed to emerge from the situation with only minor cuts and bruises. It's very likely that you sustained internal injuries that may not have manifested noticeable symptoms yet. A prompt medical examination is the best way to protect yourself and minimize the chance of severe medical complications from your accident.
Once you have received medical treatment for your injuries and obtained a copy of the police report from the accident, you are ready to take the next step toward your recovery by contacting an experienced Novato truck accident lawyer to represent your claim. The sooner you secure representation, the better your chances are of obtaining the compensation you need after a truck accident.
HOW DO TRUCK ACCIDENTS HAPPEN?
Large commercial trucks are inherently dangerous for several reasons. Their enormous size and weight make them less maneuverable than smaller passenger vehicles, and they have higher centers of gravity that make them more vulnerable to tip-overs and rollovers. Additionally, since they spend more time on the road and have more complex inner mechanics than most passenger vehicles, commercial trucks have more substantial maintenance requirements than passenger vehicles. Some of the most commonly cited causes of truck accidents in Northern California include:
Speeding. While some truck drivers may feel pressured to meet delivery schedules, it is crucial that they always abide by posted speed limits when driving. Speeding is extremely dangerous for large trucks that require much more time and distance to slow down and stop than standard passenger vehicles.
Truck driver negligence. Truck drivers are held to a higher duty of care than most other individual drivers due to the fact they drive as their primary job responsibility. When truck drivers make negligent errors behind the wheel, they put themselves and all other drivers around them at severe risk.
Regulatory violations. Government agencies such as the Department of Transportation and the Federal Motor Carrier Safety Administration enforce various regulations that apply to the trucking industry. When truck drivers or their employers fail to abide by these regulations, they can easily cause severe accidents.
Improper maintenance. Parties responsible for truck maintenance must ensure they complete all required maintenance to the highest safety standards. Any failures in truck maintenance can easily lead to devastating accidents.
Poorly secured cargo. A tractor-trailer's cargo load must be loaded securely and adequately balanced. Some special types of cargo may require specific safety equipment to keep it secure during transit.
Third-party negligence. Some truck accidents occur due to the actions of third parties. If a driver causes an accident with a tractor-trailer, other drivers nearby may sustain severe injuries, and liability would fall to the driver who initially caused the accident.
These are just a few examples of how truck accidents can happen in Northern California. If you believe another party bears responsibility for the truck accident you recently experienced, Rush Injury Law can help you prove their liability and calculate the damages you could potentially recover.
DAMAGES AND COMPENSATION FOR A TRUCK ACCIDENT CLAIM
Success with any personal injury claim in California requires the plaintiff to prove fault for their injuries and provide the court with a complete and accurate list of all the damages resulting from the defendant's negligence. Your truck accident claim can potentially yield compensation for damages such as:
Medical expenses, including those you incur immediately after your accident, as well as long-term treatment costs if your injuries require ongoing treatment. For example, you could claim compensation for hospital bills as well as rehabilitation and physical therapy for months or even years after your accident.
Lost income, including lost earning potential. You have the right to claim compensation for any income you lost during your recovery from your truck accident injuries. This might include lost wages for weeks or months following your accident, but it may also include lost future earning capacity if the accident left you unable to return to work.
Property damage. You can claim vehicle repair or replacement costs in your truck accident claim as well as the costs of replacing any other personal property lost in the truck accident.
Pain and suffering. California state law allows personal injury plaintiffs to recover non-economic damages, including physical pain, psychological trauma, and emotional distress. Your Novato truck accident lawyer will help you calculate a reasonable figure to include with your lawsuit based on the severity of your injuries and any long-term medical complications you are likely to experience from them.
If you secure legal representation from an experienced Novato truck accident lawyer, your total compensation from your successful truck accident claim could be much more than you initially expected. When you choose Rush Injury Law to represent you, our goal is to maximize your recovery to the fullest extent possible under California law.
TAKING ON BIG OPPONENTS
In California and nationwide, trucking is a highly profitable industry, with large power players focused on protecting profits rather than accountability. Trucking insurance companies will fight aggressively to deny claims or to settle for much less than the claim is worth. We know how to build you a strong case that clearly highlights any wrongdoing. The trucking company has a defense team behind them, you should too.
Rush Injury Law is ready to assist you in navigating the complex insurance claim process that typically follows a truck accident as well as the personal injury claim process. We understand that experiencing any truck accident can be a harrowing and uncertain experience, and our goal is to help you approach the recovery process with peace of mind and confidence.
CALL US FOR A FREE CONSULTATION
Stop the worry with a phone call to our office. Schedule a free consultation by email or by calling 415-985-7225. We represent clients throughout Marin County and Northern California.