Novato Bicycle Accident Attorney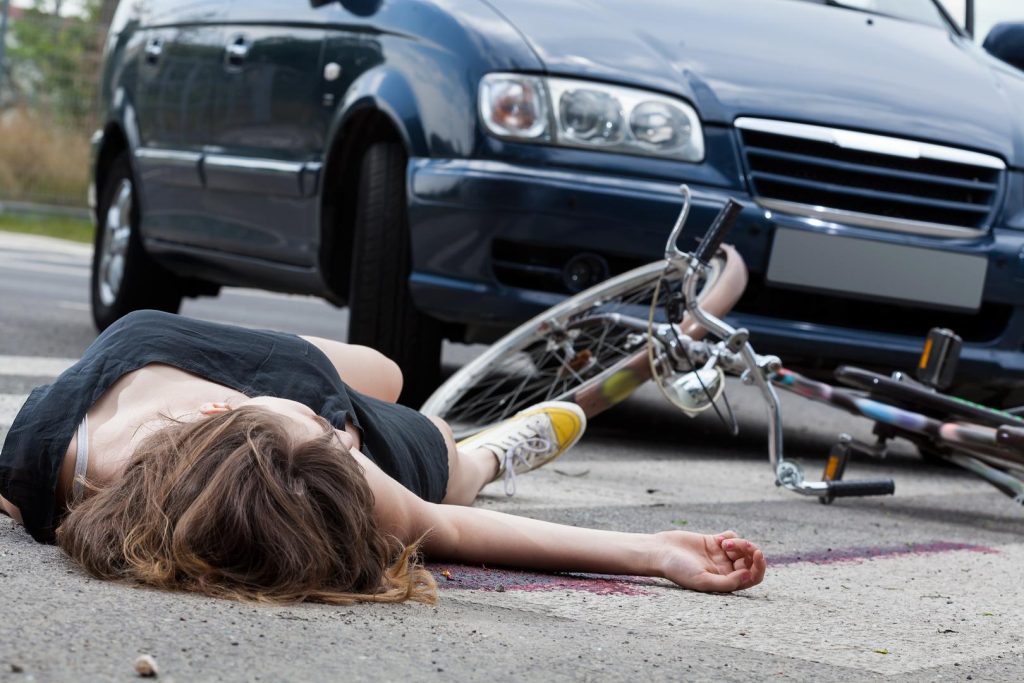 Bicycling is popular throughout Northern California. Many people ride bikes for pleasure to enjoy the area's beautiful weather, while some use them for exercise or even to get to and from work. Whatever your reasons may be for riding a bicycle in the Novato area, it's vital to acknowledge the inherent risks you face any time you ride on the road around motor vehicle drivers. When drivers collide with bicyclists, the bicyclists are likely to suffer extreme injuries, some of which can be life-changing or fatal.
Bicycle Accidents in Novato Can Cause Life-Changing Injuries; We Can Help You Recover
If you or a loved one recently suffered injuries in a bicycle accident that someone else caused, it is essential to know your rights and your legal options for securing compensation for your losses. Even if the fault for your bicycle accident seems perfectly clear, the actual legal process of obtaining compensation for your damages is far more complex than most people expect, and reliable legal counsel from an experienced Novato personal injury attorney is invaluable in this situation.
Why Do I Need to Hire a Novato Bicycle Accident Attorney?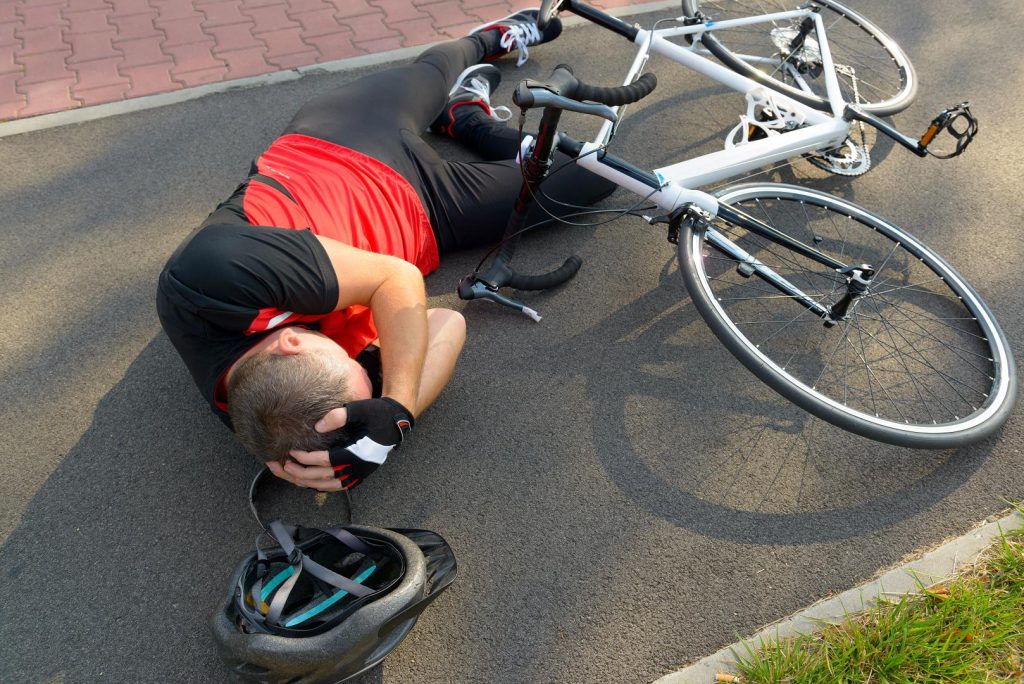 Attempting to handle any personal injury claim without a lawyer is incredibly risky. You face strict procedural requirements with not only the civil court system but also the risk of settling for much less than you rightfully deserve because you were unaware of the full range of compensable damages. Even if you think an insurance claim against the at-fault driver's auto insurance policy would be enough to cover your damages, having an attorney assist you in filing your claim can make a significant difference in the outcome of your interactions with the insurance company.
Ultimately, hiring an experienced Novato bicycle accident lawyer will significantly increase the chances of success with your claim. Additionally, a reliable attorney is more likely to maximize your recovery than you would be on your own. Your lawyer will know how to identify all the available channels of compensation that could be open to you, whereas you may overlook some of them if you were to attempt to handle your claim on your own.
Rush Injury Law is committed to client recovery. We take time to get to know every client we represent because we know there are no one-size-fits-all approaches to personal injury claims. You can rely on our team to guide you through every stage of your legal proceedings with confidence, and there are no upfront fees for our legal services. You only pay legal fees once we win your case.
How Do Bicycle Accidents Happen in Novato, CA?
Some of the most commonly cited causes of bicycle accidents in Northern California include:
Poor visibility. Bicyclists are smaller and harder to see than standard passenger vehicles, and they can easily slip into spots that other drivers may overlook. While bicyclists should do everything they can to increase their visibility to nearby drivers, motor vehicle drivers have a higher duty of care to prevent collisions with bicyclists.
Speeding. Drivers must abide by posted speed limits; otherwise, they may not be able to slow down or stop in time to avoid colliding with a nearby bicyclist. Bicycle accidents that occur at high speeds are more likely to result in catastrophic injuries to bicyclists, even if they are wearing appropriate safety gear.
Drunk driving. It is illegal and incredibly dangerous for any driver to operate a vehicle while under the influence of certain drugs or alcohol. Driving under the influence (DUI) can not only cause devastating injuries to bicyclists, but the at-fault driver will also face criminal prosecution as well.
Distracted driving. The leading cause of all vehicle accidents in the United States is distracted driving. Drivers must pay close attention to the road and their surroundings at all times. Cell phone use, eating behind the wheel, and anything else that requires the use of the driver's eyes, hands, or attention while they are driving can potentially cause a bicycle accident.
Moving violations. Drivers who run red lights and stop signs, make illegal turns, or commit other moving violations put themselves and others at risk. Bicyclists are especially vulnerable in many of these situations because the driver will be unlikely to notice them due to their actions, and moving violations can startle other nearby drivers as well.
These are only a few examples of how bicycle accidents happen in the Novato, CA, area. If you are unsure whether you have grounds for legal action following a bicycle accident, the first step in your recovery process must be identifying the party or parties responsible for causing the incident.
Determining Fault for Your Bicycle Accident
Proving fault is essential if you intend to recover compensation for your bicycle accident damages in Novato, CA. California's personal injury laws revolve around the legal concept of negligence, which defines a party's failure to exercise reasonable care in a particular situation. Your Novato bicycle accident attorney will closely examine the details of your bicycle accident and help you determine who is responsible for your damages. There are four critical elements to proving negligence in any personal injury claim:
Duty of care. The plaintiff needs to identify the defendant or defendants responsible for causing their damages. This is typically accomplished by leveraging available evidence, such as the police report from the accident, physical evidence, and eyewitness testimony.
Breach of duty. Once the plaintiff has positively identified the defendant and established that they held a duty of care in the situation in question, the next step is to prove the defendant breached this duty of care in some way. For example, if a driver ran through a red light and struck the plaintiff on the bike, this is a breach of the driver's duty of care to follow the traffic laws.
Damage. A plaintiff may only file a personal injury claim if they sustained measurable losses from the defendant's actions. The plaintiff's Novato personal injury attorney must provide a complete accounting of all the damages resulting from the bicycle accident.
Causation. The last step in proving negligence is providing evidence that the plaintiff's claimed damages were the sole results of the defendant's breached duty of care.
If you and your Novato bicycle accident lawyer can successfully establish these four elements of negligence, you are likely to succeed with your claim.
Comparative Negligence in California Personal Injury Claims
Plaintiffs in bicycle accident claims must acknowledge California's pure comparative negligence law as they prepare their cases. This law states that plaintiffs can still claim compensation for damages even if they are partially responsible for those damages. The court will consider all pertinent evidence and testimony, and if the investigation indicates the plaintiff is partially at fault for causing the accident in question, the plaintiff loses a percentage of their case award equal to their fault percentage. Your Novato bicycle accident attorney will help you address any potential claims of comparative negligence from the defendant and assist you in minimizing any fault you might absorb for your damages.
Potential Compensation You Could Secure for Your Bicycle Accident Damages
Bicycle accidents tend to cause severe injuries. The plaintiff in a bicycle accident claim has the right to recover compensation for all medical expenses they incurred due to the defendant's actions. This includes not only immediate medical expenses like hospital bills but also long-term treatment costs and projected future medical expenses for ongoing treatments the plaintiff requires.
In addition to medical expenses, plaintiffs in bicycle accident claims have the right to recover compensation for their damaged bicycles and other personal property. Additionally, if their injuries prevent them from working until they recover, they can add lost wages to their economic damages. A Novato bicycle accident lawyer can also help their client recover lost future earning potential if their injuries prevent them from returning to work for an extended time.
California also allows personal injury plaintiffs to recover financial compensation for physical pain, emotional distress, and psychological trauma from defendants' actions. Your Novato bicycle accident lawyer will assist you in determining a reasonable amount of noneconomic damages to include with your claim based on the severity of your injuries and whether you are likely to develop long-term or permanent medical complications from them.
What to Expect From Your Novato Bicycle Accident Lawyer
Hiring the right personal injury attorney to represent you in a Novato, CA, bicycle accident claim will have an undeniable positive impact on the outcome of your case. Your attorney can handle your legal affairs while you focus on recovering, providing you with updates as your case unfolds. You are not only more likely to succeed with your claim when you have the right attorney representing you, but you are also more likely to maximize your compensation to the fullest extent possible under California law when a seasoned attorney is handling your case.
Rush Injury Law has years of experience helping clients through some of the most challenging personal injury claims in Northern California. We understand the devastating effects a bicycle accident can have on the victim and their family, and it's our goal to help the victim recover as fully as possible. If you are ready to discuss your legal options with an experienced Novato bicycle accident lawyer, contact Rush Injury Law today and schedule your free case review with our team.