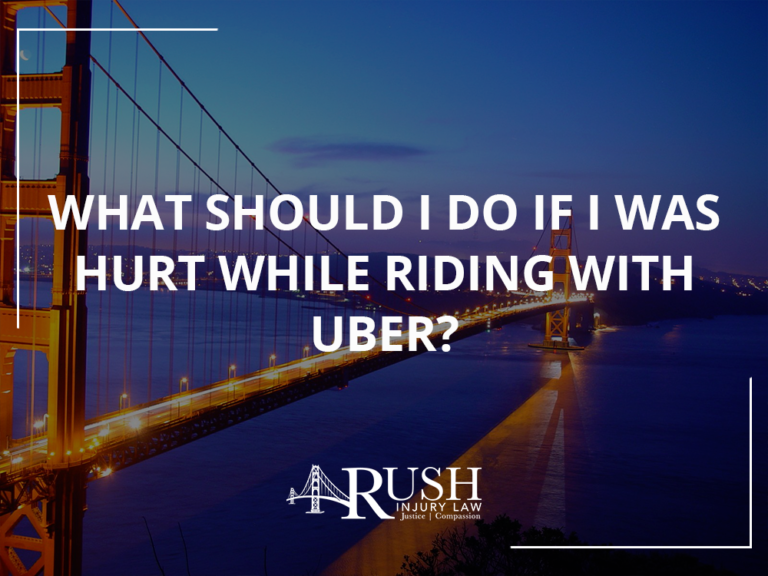 Ride-sharing companies like Uber and Lyft have changed transportation all across the United States. In a Bloomberg report earlier this year, it was noted that ride-sharing companies account for 71% of ground business travel countrywide, with taxis holding on to only 6% of the market share. The convenience of ordering a ride with a tap of the finger is impressive, but rideshare drivers aren't professionally trained and Uber has been known to perform less than thorough background checks. And if you've been injured by an Uber or Lyft driver, the path to compensation is a little different than your traditional fender bender.
How Ridesharing Works
Uber began right here in San Francisco in 2009. In less than a decade, they redefined the transportation industry and now have services almost everywhere in the country (and the world for that matter). Competitors like Lyft and Fare have popped up since, but Uber still has a stranglehold on the ridesharing sector.
Uber claims their drivers are not employees but independent contractors. Federal courtsagree with Uber, but a recent case in California could bring change to the relationship. For now, the independent contractor relationship remains, which means Uber drivers are free to work when they want and are under no obligation to complete any rides.
Uber and Insurance
Many Uber drivers are motoring around underinsured. In fact, if you have a personal auto insurance policy and your company finds out you are driving with Uber or Lyft, they might drop you in a heartbeat. And if that happens, good luck finding a reasonably priced policy elsewhere. Some companies are offering rideshare specific policies, but most require a commercial insurance policy to drive with Uber or Lyft and those can be very expensive.
California insurance laws have been a bit of contention for rideshare companies. The ride is split into three parts – Phase 1 occurs when the driver does not have the app on, Phase 2 is when the driver is actively accepting trips but doesn't have a passenger in the vehicle, and Phase 3 occurs after the passenger has been picked up. Uber's insurance policy covers Phase 3, but Phase 2 leaves the driver vulnerable as neither their personal policy or Uber policy over this time period. But California has determined that Uber's insurance company MUST provide protection during Phase 2.
What Should I Do If I Was In An Accident Involving An Uber Driver?
First of all, follow the same procedures you would in a normal car accident. Take down names and information of all parties and witnesses and take pictures of the scene. If you're hurt badly, call 911 right away. The tricky part occurs when figuring out whose insurance company will be paying the damages.
If your accident was due to the fault of the Uber driver, getting Uber to pay up is a challenge. A police report is critical in these situations; you'll need to determine which phase the driver was in. If they were in Phase 2 or 3, you'll be dealing with James River, Uber's auto insurance company. Otherwise, you'll be able dealing with the driver's personal insurance company, who may or may not know their customer is driving for a rideshare company.
Contact the attorneys at Rush Injury Law right away if you've been hurt in an accident. We'll help navigate the tricky world of rideshare insurance and get the compensation you deserve.