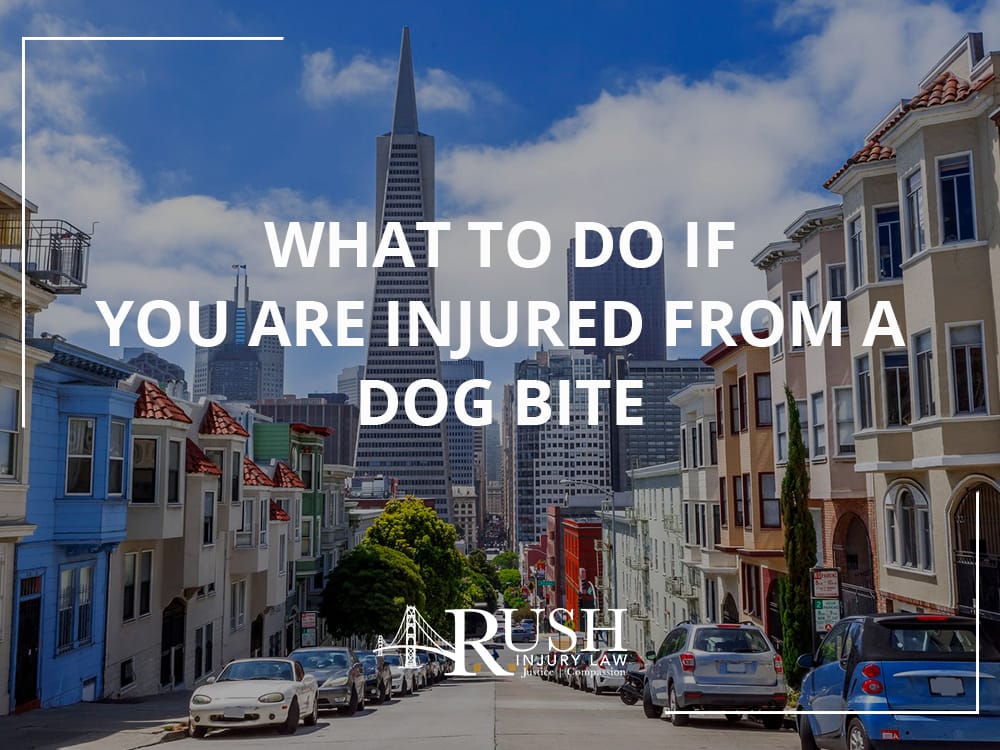 In 2017, 1 in every 72 Americans was bitten by a dog. 20% of people bitten by dogs experienced their dog bite wound become infection. Sadly, 39 people died as a result of dog bites in 2017. Injuries caused by dog bites can become very costly for the victim. Victims may have significant medical bills and be unable to work. In 2015, California accounted for more dog bite related personal injury claims than any other state.
What to Do After Being Bit By a Dog
Seek immediate medical attention if you or a loved one is bit by a dog. Make sure to keep all documentation involving the injuries and medical bills. Follow all medical recommendations and document the exact nature of your injuries and their impact. File a police report or a report with your local county health office and give a detailed description of the incident. The dog may be quarantined to ensure the dog doesn't have rabies. Try to remember if the dog was on a leash or roaming unsupervised.
It's also important to locate any witnesses who were present when you were bitten.
Liability
In California, the dog owner is liable for damages if the dog bite causes injuries and the victim was in a public place or lawfully present in a private place. You do not have to prove that the dog's owner knew the dog was aggressive or was negligent in supervising their dog.
The dog owner can escape liability if the victim was trespassing, if the dog was lawfully defending its owner, or if the dog was provoked. However, if the victim is under the age of 5, the provocation defense can't be used.
You also have the right to sue the person handling the dog when you were bit, even if the handler is not the dog's lawful owner. You would have the burden to prove that the handler reasonably knew the dog was aggressive or had a history of biting.
If you are bitten by a dog on the owner's property, the dog's owner may have renters or homeowner's insurance that may cover some or all of your expenses.
If you sustained injuries from a dog attack that were not caused by a bite, you still have the right to pursue damages, but not under California's dog bite statute.
Damages
You can claim compensatory damages for medical bills, physical therapy, lost earning capacity, lost wages, and scarring. Additionally, you can pursue punitive damages for things like pain and suffering.
If you are uninsured or underinsured and can't afford out of pocket medical expenses, you can obtain a medical lien. Some medical providers will agree to extend you credit for medical treatment in exchange for becoming the first party paid if you reach an out of court settlement or obtain a judgement.
In California, there is a two-year statute of limitation to pursue damages for injuries related to a dog bite. If you have been injured from a dog bite, contact Rush Injury Law for a free consultation.