Vallejo Bicycle Accident Lawyer
Any motor vehicle accident has the potential to be a life-changing event for those involved, but any incident in which a motor vehicle strikes a bicycle is likely to cause devastating injuries. If you or a loved one has recently experienced any such type of incident in the Vallejo area, it's natural to have lots of pressing legal questions about how you might recover your damages.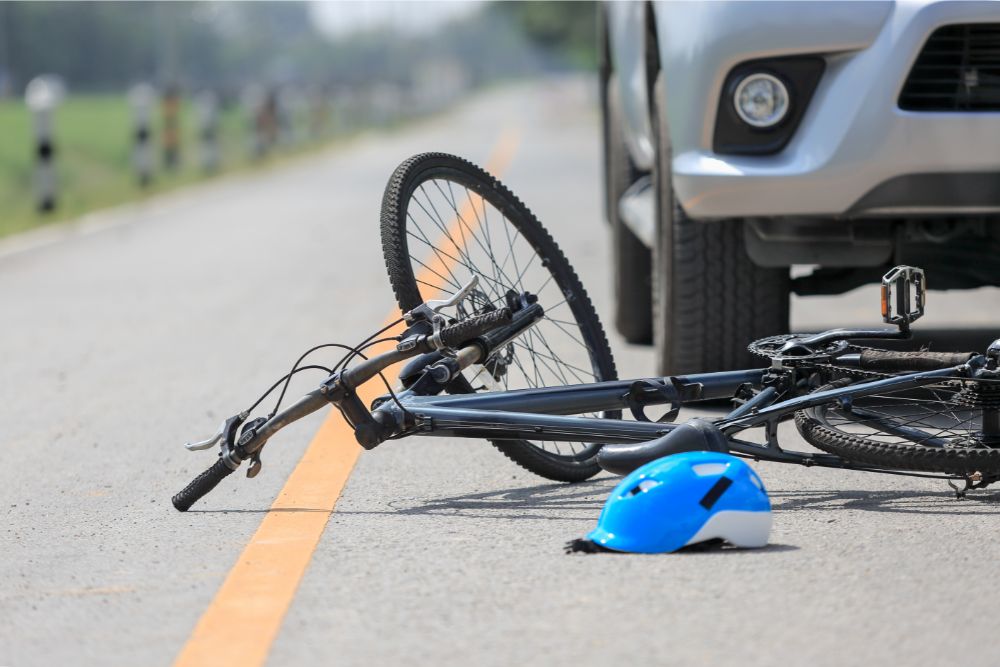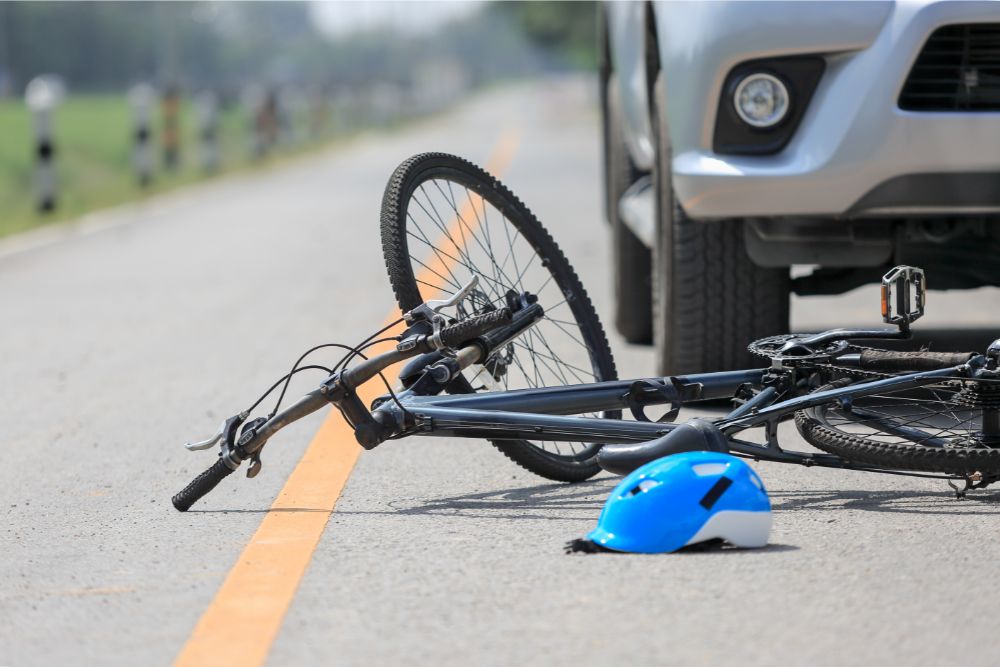 Legal Counsel for Vallejo, CA, Bicycle Accident Claims
Rush Injury Law has years of experience providing comprehensive personal injury representation to clients in Vallejo and surrounding communities. For example, a bicycle accident can easily result in traumatic injuries, expensive hospital bills, and a host of other damages for the victim and their family. We can help you determine your best available recovery options and maximize the results you reach.
Hiring a Vallejo Bicycle Accident Lawyer Offers Benefits
The right legal counsel can significantly impact any bicycle accident victim's recovery efforts. While it's possible to pursue compensation for your losses yourself, you would meet various demanding problems while contending with your medical needs after the accident. Moreover, even if you managed to secure a recovery from the driver who injured you, it would be far less than an experienced attorney could have obtained for you.
Rush Injury Law has a strong professional record of successful personal injury cases thanks to our client-focused approach to personal injury counsel. We take time to listen to each client's story and learn as much as possible about their injuries' effects on their lives. We know that no two victims will face the same challenges and opportunities in their recovery efforts, and we develop individually tailored solutions for every client we represent.
Your Vallejo bicycle accident attorney can handle all of the procedural requirements of your case, such as meeting filing deadlines with the court and gathering all the supporting documentation you will need for your claim. When it comes to insurance claims, your attorney can draft a demand letter for you and ensure you receive an appropriate settlement offer from the responsible driver's insurance carrier.
Despite several efforts to make roads safer for bicyclists, bicycle accidents continue to occur on a regular basis throughout the Vallejo area. Most bicycle accidents will result in injuries that can't be easily compensated with insurance alone. If you are struggling with severe injuries after another party has injured you, you have the right to hold them accountable for the full range of economic losses their actions have caused, and this includes both immediate and future damages.
Calculating Economic Losses for a Bicycle Accident Claim in Vallejo
California state law allows the victim of a personal injury to seek complete repayment of all the economic losses they suffered due to a defendant's actions. Bicycle accidents tend to be tremendously damaging, and your claimable economic losses are likely to include:
Medical expenses, including both immediate and future treatment costs related to your injury. This includes any treatment you require to heal from the immediate effects of the accident but also any rehabilitative care you require in the future to manage your symptoms and reach maximum medical improvement.
Lost income. The victim of a bicycle accident could be unable to work while they recover, and the defendant is liable for their lost income during this period. If the victim can't return to work at all because of a permanent injury the defendant caused, they can seek compensation for the future income they would have reasonably expected to earn if the defendant hadn't injured them.
Property damage. If a motor vehicle collides with a bicycle, the bicycle is likely to be completely destroyed. The plaintiff in a civil claim can seek compensation for repair and replacement costs as well as compensation for any other personal property lost in the accident.
An experienced Vallejo bicycle accident attorney is a crucial asset to have on your side if you want to secure maximum recovery from your immediate and future economic losses resulting from the defendant's neglect or poor conduct. Additionally, you can also claim compensation for your pain and suffering.
California does not limit the amount of pain and suffering you can seek from a defendant in a personal injury action, but it's understandable to find it difficult to assign a monetary value to something like physical pain or psychological trauma. An experienced Vallejo bicycle accident attorney is an invaluable source of guidance when it comes to determining fair pain and suffering compensation in your claim. If you sustained any permanent harm from the defendant's actions, the non-economic damages you obtain could form the bulk of your total recovery.
Proving Liability for Bicycle Accidents in Vallejo
The first step in recovering from any vehicle accident is determining how the accident happened and who is responsible for it. California uses the fault system to resolve motor vehicle accident disputes. Whoever causes an accident is responsible for the resulting damages, but discerning fault can be very challenging in some cases. It's also possible for the parties involved to argue the cause of the accident.
The state's pure comparative fault rule means that when multiple parties share liability for civil damages, each party is assigned a fault percentage by the judge handling the case. When defendants share fault, their percentages determine how much of the plaintiff's case award they are responsible for paying. Conversely, when a plaintiff incurs partial fault, they lose the portion of their case award that reflects their fault percentage.
Bicycle accidents can happen in many ways, but some common causes of bicycle accident claims include:
Distracted driving, which can easily result in an accident if a driver is not paying attention near a bicyclist. Bicycles are smaller and easier to miss than most other passenger cars, leaving bicyclists especially vulnerable to distracted drivers.
Driving under the influence (DUI). If a driver causes an accident while intoxicated behind the wheel, they face severe criminal penalties that exceed those assigned for standard DUI offenses, and they also face civil responsibility for the victim's damages.
Speeding. A speeding driver may not have enough time or space to slow down or stop in time to avoid a collision in certain situations. Any accident that happens at high speed has a significant chance of causing devastating damage to those involved, especially when a driver hits a bicyclist.
Poor visibility. Bicyclists are smaller than other vehicles on the road, and all bicyclists should use equipment that makes them as noticeable as possible to nearby drivers. Drivers who aren't careful while driving at night or in periods of low visibility can easily hit bicyclists and cause catastrophic injuries.
Intentional misconduct. Some drivers engage in willfully reckless and intentionally dangerous actions behind the wheel. When these actions harm others, they are likely to face criminal charges in response, and they will also face liability for the civil damages they inflict on other drivers.
If you are unsure whether your recent bicycle accident qualifies as grounds for a civil claim, if the driver who caused your accident fled the scene, or if you suffered severe injuries and don't remember how your accident happened, it's vital to consult an attorney you can trust as quickly as possible if you want the best chance of recovering your losses.
An experienced Vallejo bicycle accident attorney will know what evidence you need to establish fault for your accident and liability for your injuries. Success with your recovery efforts may require proving that the defendant was intentionally harmful or negligent in some way, and this could entail physical evidence, witness statements, and testimony from relevant professionals who can explain complex aspects of the events in question.
Rush Injury Law takes time to carefully evaluate every client's claim, uncovering every possible avenue of compensation and helping them determine what evidence they will need to establish fault for their damages. Every plaintiff faces unique challenges in their recovery efforts, and our team is ready to offer the guidance and support you need to recover with confidence from your recent bicycle accident.
Filing an Insurance Claim After a Bicycle Accident Crash
When a motor vehicle driver hits a bicyclist, this qualifies as a vehicle accident for most legal purposes. The at-fault driver's insurance policy would apply to the victim's recovery efforts. Once you have ascertained fault for your accident, your attorney will help you file a claim against the responsible driver's insurance policy. Even if your case seems straightforward and fault for the accident is clear, dealing with an insurance company will be easier with an attorney assisting you.
All California drivers must carry auto insurance that provides at least $15,000 in bodily injury coverage, a minimum of $30,000 in total accident bodily injury liability coverage, and at least $5,000 in property damage liability coverage. These coverage amounts could be enough to resolve a minor accident, but whenever a motor vehicle driver hits a bicyclist, the incident is likely to result in very serious injuries that will require expensive medical care.
After exhausting any initial recovery options through insurance, your Vallejo bicycle accident attorney can then move to build your personal injury claim. When insurance cannot fully compensate your damages, or if you intend to claim pain and suffering compensation and other damages not covered by insurance, you must prepare to file a personal injury claim.
Damages and Compensation for Your Bicycle Accident
Any bicycle accident can cause traumatic physical injuries, such as bone fractures, internal organ damage, and traumatic brain injuries. Spinal cord injuries are also possible, some of which will leave victims permanently paralyzed. California law allows the plaintiff in a personal injury case to seek complete compensation for all the medical expenses they incur due to a defendant's actions. This means your Vallejo bicycle accident attorney can potentially help you secure compensation for immediate and future medical expenses resulting from the accident. Medical reports from your doctor and testimony from medical expert witnesses can help you make a compelling case that seeks full compensation for all the medical expenses you face.
The victim of a bicycle accident is likely to face a very difficult road to recovery, especially if they sustained very serious injuries. Their physical disabilities may not only lead to expensive medical bills and further economic strain from the inability to work but psychological distress as well. Constant pain, uncertain medical outcomes, financial uncertainty, and the possibility of being unable to work or even live independently after an accident can be incredibly traumatic for anyone.
Ultimately, the victim of a bicycle accident in Vallejo, CA, could potentially face a host of long-term complications resulting from a defendant's neglect or poor conduct. Ongoing medical complications, inability to work and earn income, and psychological trauma can take an incredible toll on the victim, and their attorney will be essential for ensuring the fullest recovery possible.
What to Expect From Your Vallejo Bicycle Accident Attorney
When you pick Rush Injury Law to represent you in a bicycle accident claim in Vallejo, we will help you determine the full scope of damages you can seek from the defendant. In addition, if you have experienced any type of long-term or permanent loss because of their actions, we will ensure this receives appropriate consideration from the court and guide you through the process of maximizing your final compensation.
Our team has a long history of successful personal injury claims for Vallejo clients. We know the challenges you will face during your recovery, especially if you have suffered severe harm. Our goal in every case we take is to help our clients make informed decisions, approach their case proceedings with confidence, and maximize the final compensation they obtain.
Bicycle accident cases tend to involve substantial damages, and liability is often contested in various ways. For example, a defendant could argue they did not cause the accident or that the bicyclist shares fault for causing it. It's also possible for multiple drivers to bear liability or for a defendant to dispute the damages sought by a plaintiff.
Working with an experienced Vallejo bicycle accident attorney makes navigating these issues much easier. While you recover from your injuries and focus on your personal affairs, your legal team can press forward with your civil claim against the driver who injured you, keeping you updated on your case's progress as it unfolds. In addition, when insurance is an immediately available recovery option after a bicycle accident, we will help you secure a swift and fair settlement from the responsible driver's insurance company for some immediate relief, and then we will proceed with your personal injury claim to enhance your total compensation.
Bicycle Personal Injury Cases FAQs
Q: Why Do I Need to Hire a Vallejo Bike Accident Attorney?
A: Though it's possible to file a bicycle accident claim without using an attorney, you have a much better chance of winning your case and maximizing your final recovery with an attorney's help. Hiring the right Vallejo bicycle accident attorney to represent you in a civil suit allows you to recover in peace while your legal team handles your case for you.
Q: What Happens If a Driver Hits a Bicyclist and Doesn't Stop?
A: Whenever a driver is involved in an accident resulting in property damage, injury, or death, they are required to report the accident and remain at the scene until first responders arrive and allow them to leave. If a driver hits a cyclist and flees the scene, this hit-and-run violation carries severe penalties.
Q: How Much Is My Bicycle Accident Claim Worth?
A: The total value of compensation you could obtain from the defendant in your bicycle accident claim depends on the breadth of the economic losses they caused you to suffer. You also have the right to recover pain and suffering compensation. For the best estimate of your bicycle accident claim's potential value, it's important to consult an experienced Vallejo bicycle accident attorney as soon as possible after your accident.
Q: Is It Worth Hiring a Vallejo Bicycle Accident Attorney?
A: An experienced Vallejo bicycle accident attorney can make a tremendous difference in the final compensation you obtain, and their ongoing counsel and support will make every phase of your case easier to approach with confidence. The difference your attorney makes in your final recovery can easily make up for their cost. At Rush Injury Law, we accept all personal injury clients on a contingency fee basis, so there is no fee unless we secure compensation for your claim.
Time is a critical concern for any bicycle accident victim in the Vallejo, CA, area. Unfortunately, you have a limited time in which to start an auto insurance claim after another driver has injured you, and even a successful claim may not compensate you fully for the losses from a serious bicycle accident. However, Rush Injury Law is ready to assist you if you are ready to explore your options for legal recourse after a bicycle accident in the Vallejo, CA, area. Contact us today and schedule your consultation with a Vallejo bicycle accident attorney.