San Francisco Slip and Fall Attorney
In California and San Francisco, older residents are at high risk of suffering from a fall accident. The area has hilly terrain and sometimes uneven sidewalks. These can often be crowded with hazards, such as old furniture or trash laying around. Because of these conditions, many residents can trip and fall outside.
Often, residents may fall on the premises of their own home or a commercial property. In many cases, the property owner knew of the building's dangerous conditions. Despite being aware of hazards, they did not take adequate steps to make the property safer. No matter the situation, a slip and fall lawyer can help you file a claim and win a settlement.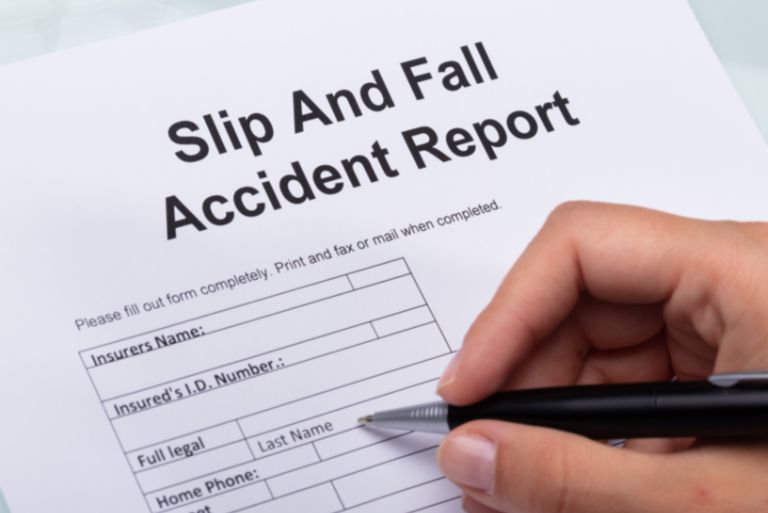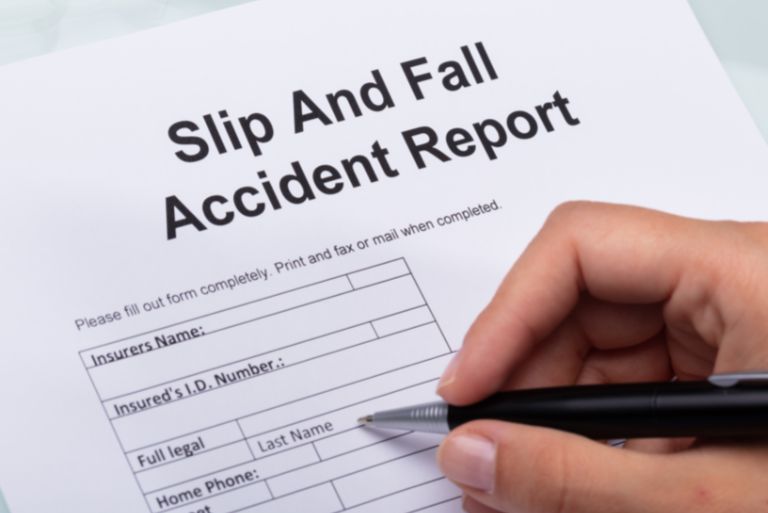 Steps to Take After a Slip and Fall Accident
If you are involved in a slip-and-fall accident, it is important to take the following steps:
Look for medical help. Seek immediate medical assistance if you are hurt. It is a good idea to see a doctor even if you do not think you have been hurt. Certain ailments may not be obvious right away.
Report the accident. Inform the management or owner of the property about the incident. Get a copy of the incident report. Also, make a note of any witnesses' names and contact details.
Record the scene. Take images of the accident scene, the danger that led to your fall, and any injuries that are clearly evident.
Deny any wrongdoing. Do not sign anything or confess culpability for the accident without first seeking legal counsel.
Maintain records. Keep track of any medical care, including prescription costs, doctor visits, and other costs associated with your injury.
Speak with a lawyer. A knowledgeable accident lawyer can advise you on your legal options if you have been hurt in a slip-and-fall accident.
You may safeguard your legal rights by following these measures. You can also improve your chances of getting compensated for your injuries.
Settlement vs. Trial for Slip and Fall Accidents
In slip and fall accident cases, there are two main options for resolving the case: settlement or trial. A settlement is an agreement between the parties involved in which the injured party agrees to accept a certain amount of compensation. In exchange, they will drop the case and not pursue further legal action. Alternatively, a trial involves presenting evidence to a judge or jury. They will ultimately decide the outcome of the case.
Both settlements and trials have advantages and disadvantages. The best option will depend on the specific circumstances of each case. Settlements are generally faster, less expensive, and less risky than going to trial. They also allow the parties to reach an agreement that is mutually acceptable. Additionally, settlements are confidential, meaning that the terms of the agreement are not made public.
However, going to trial can result in a higher payout if the case is successful. The judge or jury may award a greater amount of compensation than what the other party is willing to offer in a settlement. Trials also provide an opportunity to have the evidence heard by a neutral third party. This third party can make an unbiased decision based on the facts of the case.
What to Expect: The Duration of a Slip and Fall Case
Slip and fall cases can take a long time to settle, and the exact timeline is impossible to predict. Factors that affect how long the case takes include:
The severity of the injury
The responsible party
The insurance company's willingness to negotiate a settlement
Generally, cases can take anywhere from six months to six years to resolve. Complicated cases can take even longer.
Common Causes of Slip and Fall Accidents
Fall accidents can be caused by a variety of factors. These include:
Slip Hazards: Wet or slippery floors, loose or uneven flooring, and cluttered or obstructed walkways are common causes of slip and fall accidents.
Stair Hazards: Broken or poorly maintained stairs, a lack of handrails, and uneven steps can also cause falls.
Tripping Hazards: Loose or tangled cords, poorly placed objects or debris, and raised or uneven surfaces can cause tripping accidents.
Poor Lighting: Poorly lit areas can make it difficult for people to see potential hazards. This can increase the risk of falls.
Building Design or Maintenance Issues: Defects in the design or construction of a building, such as a lack of handrails or slip-resistant flooring, can contribute to fall accidents. Neglecting regular maintenance, such as cleaning up spills or fixing broken flooring, can also increase the risk of falls.
Age or Physical Limitations: Older adults, people with disabilities, and those with mobility issues may be more susceptible to falls. This can be due to physical limitations or a reduced ability to see or avoid hazards.
Environmental Factors: Weather conditions, such as snow or ice, can also contribute to fall accidents.
It is important to address any potential hazards that can cause falls, both in the workplace and in public spaces. This can prevent accidents from occurring. If you have been injured in a fall accident, you may be entitled to compensation for your injuries and other related expenses.
Pedestrian Fall Lawyers: Injury Claims, Car Accident Law, and Client Representation
In many instances, a fall may occur due to a car accident. If you or someone you know has experienced this, it is important to find a car accident lawyer that specializes in falls and car accident injury claims. A pedestrian fall lawyer can help you with:
The legal process of filing a claim
Negotiating with insurance companies
Representing your interests in court
When looking for fall accident attorneys, it is important to research their experience and reputation. Look for a lawyer who has successfully handled similar cases and understands the nuances of California state laws related to car accident injury claims. It is also important to meet with the lawyer and explain your case in detail. This allows you to get an accurate assessment of your claim.
Our pedestrian accident attorney at Rush Injury Law has years of experience. We can take care of all the paperwork related to filing a claim and negotiating with insurance companies. We can also represent you in court if your case goes to trial. Overall, our team can ensure that you receive a fair settlement according to the law. Our firm can work to achieve the best possible outcome, given the circumstances of your case.
Other Common Types of Accidents
Being subject to a slip and fall accident is not the only kind of accident that you could endure. There are other kinds of accidents that you might need a lawyer for:
Car Accidents: These can range from minor fender benders to serious collisions resulting in severe injuries or fatalities.
Bicycle Accidents: Cyclists are vulnerable to serious injuries in accidents, particularly if they are struck by a vehicle.
Pedestrian Accidents: Pedestrians are at high risk of injury or death if they are hit by a car or other vehicle.
Workplace Accidents: These can include slip and falls, machinery accidents, and other incidents that occur on the job.
Medical Malpractice: Medical professionals have a duty to provide a certain standard of care. When they fail to do so, patients can be seriously injured or even die as a result.
Boating Accidents: Accidents involving boats or other watercraft can be caused by a variety of factors. These include operator error, equipment failure, or weather conditions.
Train Accidents: Train accidents can be caused by a variety of factors, such as derailments, collisions, or human error.
Electrical Accidents: Electrical accidents can be caused by faulty wiring, defective equipment, or unsafe work practices.
Construction Accidents: Construction sites are inherently dangerous places. Accidents can be caused by falls, machinery malfunctions, or other factors.
Product Liability Accidents: These occur when a defective or dangerous product causes injury or harm to a consumer.
Animal Attacks: Attacks by dogs or other animals can cause serious injuries, particularly to children or vulnerable individuals.
Sports Injuries: Sports can be a fun and healthy way to stay active. However, injuries can occur due to unsafe playing conditions or reckless behavior.
If you have suffered an injury from any of these accidents, and do not believe that you were at fault, then you should speak with the dedicated lawyer at Rush Injury Law. Our legal team has years of experience representing clients like you. We can help you win a settlement and get the outcome you deserve.
How a San Francisco Slip and Fall Lawyer Can Help You
If you have been injured in a slip and fall accident in San Francisco, a slip and fall lawyer can provide valuable assistance in the following ways:
Looking into the mishap. A lawyer can develop a solid case for you by gathering information, studying accident reports, and speaking with witnesses.
Assessing responsibility. The circumstances of your case can be examined by a slip-and-fall attorney. They can identify potential parties who may be responsible for your injuries and hold them accountable.
Dealing with insurance providers. A skilled attorney can bargain with insurance providers to obtain the highest settlement possible for your injuries. This can include all related costs such as medical bills, lost earnings, and pain and suffering.
Arguing on your behalf in court. A slip-and-fall attorney can defend you in court. They can fight for your rights and best interests if a settlement cannot be reached.
Giving direction and assistance. A slip-and-fall attorney can offer you advice and support throughout the court procedure. They can also help you understand your legal choices and negotiate the complexity of the legal system.
In general, a slip-and-fall attorney may assist you in obtaining the compensation you are entitled to. They can also hold those liable for your injuries accountable. It is crucial to safeguard your rights and guarantee the best conclusion for your case. To do that, you need to contact an experienced personal injury attorney as soon as possible if you have been hurt in a slip and fall accident in San Francisco.
Fall Injuries FAQs
Q: How much is a slip-and-fall case worth in California?
A: Slip and fall cases in California can be worth anywhere from $15,000 to $50,000. This depends on the severity of the injuries and the factors affecting the value of the claim. Generally, the more severe the injuries, the higher the settlement value. For instance, if the injuries are long-term or permanent, the settlement value may be significantly higher. The settlement amount is subject to negotiation and is always at the discretion of the insurance company.
Q: What is the highest settlement for a slip and fall?
A: Some settlements in slip-and-fall cases have been in the millions of dollars. Others may only result in a few thousand dollars in compensation. In general, the larger settlements tend to occur in cases where the injury is severe and has had a significant impact on the victim's life.
Q: How is pain and suffering calculated in California?
A: There is no set formula for calculating pain and suffering in California. Instead, the amount of compensation awarded will depend on the specific circumstances of each case. Factors that are typically considered when calculating pain and suffering damages include:
The severity and duration of the injury
The extent of physical pain and discomfort
The impact on the victim's ability to engage in daily activities and work
Q: What is the statute of limitations on a slip and fall in California?
A: In California, the statute of limitations for a slip and fall accident is two years from the date of the accident. This means that you have two years from the date of the slip and fall to file a personal injury claim against the responsible party. A personal injury lawyer can advise you on the best strategy for your case.
Renewed Hope: San Francisco Slip and Fall Representation to Help You Get Justice
If you or a loved one has suffered from a slip and fall accident in San Francisco, do not hesitate to contact our knowledgeable team at Rush Injury Law for a consultation. Our firm can help you get the compensation you deserve. Contact us today to have your case evaluated and start building your argument.