San Rafael Brain Injury Lawyer
The human brain is extraordinary, and modern science has yet to explain many of the ways the human brain functions. While it is responsible for conscious and unconscious control of the human body, it is also highly susceptible to physical injury. When a traumatic brain injury occurs, the victim faces an uncertain and unpredictable future. Some brain injuries heal completely, and victims display little to no indication their injuries occurred after several months or a few years. Other victims are not as fortunate and experience a wide range of long-lasting symptoms, some of which permanently alter their quality of life.
Representing Brain Injury Claims in San Rafael, CA
A San Rafael brain injury lawyer is the best asset you could have on your side if another party recently caused a brain injury to you or a loved one. Depending on how the injury occurred, the victim may have grounds for legal action against the party responsible for the injury. An experienced San Rafael personal injury attorney can help their client navigate the complex legal processes necessary for securing compensation for brain injury-related damages.
Is It Worth Getting an Injury Lawyer?
It's common for personal injury victims to believe they can manage their cases independently, saving money on legal fees. While some injury cases may be perfectly straightforward and fault may be readily apparent, the actual legal processes required for securing compensation for damages can be far more challenging than many claimants expect. This is especially true for brain injury claims, which often include anticipated future medical expenses, lost future earning potential, and substantial pain and suffering compensation for the victim. Attempting to secure the most complete recovery possible under California law requires the assistance of an experienced San Rafael brain injury attorney.
Your legal team can handle the procedural aspects of your case to ensure it proceeds unhindered by administrative red tape and provide ongoing support and guidance as they help you maximize your recovery. For example, the average person may be able to calculate immediately recognizable damages such as hospital bills, property damage, and lost income for time spent in the hospital. However, they may not know how to accurately calculate the full scope of the damages they can claim under California law. As a result, they may make errors in the early stages of their claims or overlook available channels of compensation, settling for less than they deserve. Ultimately, hiring an experienced San Rafael brain injury lawyer is the best way to approach your case with confidence and obtain a suitable recovery for your losses.
How Do I Choose a Good Injury Attorney?
When you are already struggling with the aftermath of a brain injury, finding the right attorney can seem like an enormous challenge on top of an already stressful situation. You can probably find dozens of personal injury lawyers operating in the San Rafael, CA, area, but it's vital to weigh a few critical considerations before agreeing to an attorney's services, which include:
Experience. Make sure the attorney not only has extensive experience with personal injury law but with brain injury cases specifically. These cases are some of the most complex civil claims, and your attorney should demonstrate a keen awareness of the particular factors these claims often involve.
Availability. Good personal injury lawyers maintain reasonable caseloads to ensure every client can receive appropriate attention. Therefore, make sure the lawyer has the time and resources to provide meticulous and compassionate legal counsel throughout your case proceedings.
Strategy. Find out whether the attorney plans to guide you through settlement negotiations or pursue litigation to secure your recovery. Most personal injury claims settle outside of court, but it's wise to choose an attorney with significant litigation experience.
Ultimately, it's best to trust your instincts and choose an attorney who inspires you with confidence about your case. Rush Injury Law has years of experience handling a wide range of personal injury claims on behalf of clients throughout the San Rafael area, including brain injury claims. We know the challenges victims and their families face after these injuries and strive to provide comprehensive and client-focused legal counsel in every case we accept.
How Do Brain Injuries Happen?
Brain injuries can happen in various ways. When one party's actions cause a brain injury to someone else, the situation can easily lead to a civil lawsuit. Some of the most common causes of brain injury claims in California include:
Motor vehicle accidents. Car, truck, and motorcycle accidents can cause a wide range of serious injuries, including traumatic brain injuries. While you may be able to rely on the at-fault driver's auto insurance policy for some compensation after an accident, even a robust auto insurance policy is unlikely to cover the full scope of damages a brain injury is likely to cause.
Sports accidents. Athletes at all levels who play contact sports such as football and hockey are very likely to experience concussions both in practice sessions and formal matches. When these incidents occur, athletes may still have grounds for legal action even if they signed release of liability waivers with their sports organizations or teams. Therefore, any athlete who suffers a brain injury should consult an experienced San Rafael brain injury lawyer.
Defective products. Suppose a consumer product causes a brain injury due to a defect or an unreasonable danger posed by normal use of the product. In that case, the manufacturer could be liable for the victim's damages.
Slip and fall accidents. Property owners need to ensure their properties are safe for visitors. Suppose a property owner fails to address a foreseeable safety issue and a lawful visitor or guest suffers a brain injury. In that case, the property owner is liable for the brain injury under California's premises liability laws.
These are only a few possible examples of how brain injuries occur. If you are wondering whether you have grounds for legal action after a brain injury, determine whether another party is responsible for causing the injury. If so, you likely have grounds for a personal injury claim.
Proving Liability for a Brain Injury in California
The root of every personal injury claim in California is negligence or a failure to use reasonable care in a situation. If you or a loved one suffered a brain injury due to another party's actions, success with a lawsuit hinges on your ability to prove their actions directly caused your claimed damages. You must prove the defendant in your claim owed you a duty of care, failed to uphold that duty of care somehow, and you suffered actual harm as a direct consequence of their action.
Your San Rafael brain injury lawyer can help you gather the evidence and testimony you may need to prove fault for your brain injury. This could include physical evidence from the location where the injury occurred and statements from eyewitnesses who saw the incident in question. The plaintiff will also need their attorney's help to accurately calculate their claimable damages.
How Much Is a Brain Personal Injury Case Worth?
It's understandable for any brain injury victim to wonder how much compensation they could potentially secure from a successful personal injury claim. California state law allows the plaintiff in a personal injury case to claim compensation for all damages directly resulting from the defendant's negligence. Due to the severity of most brain injuries, many plaintiffs in these cases secure significant compensation. The damages available in a brain injury claim are likely to include:
Medical expenses, both immediate and future. The plaintiff has the right to claim compensation for all the medical treatment they require due to the defendant's negligence. This can include long-term treatment and rehabilitation, including in-home medical monitoring if the brain injury is severe.
Lost income and lost earning potential. The victim of a brain injury is likely to be unable to work until they recover, and they can claim the wages lost during this time. If a brain injury results in permanent disability, the plaintiff can recover compensation for their lost future earning capacity.
Property damage. If the defendant's behavior also damaged the plaintiff's property, such as their home or vehicle, the plaintiff can include repair and replacement costs in their claim.
Pain and suffering. A San Rafael brain injury lawyer can help their client calculate a reasonable amount of pain and suffering compensation to seek in the client's claim. California does not limit the pain and suffering compensation except in medical malpractice claims. Therefore, brain injuries resulting in permanent damage will yield substantial pain and suffering compensation.
Ultimately, your brain injury claim could be worth much more than you initially anticipated once you secure legal counsel from an experienced San Rafael brain injury lawyer.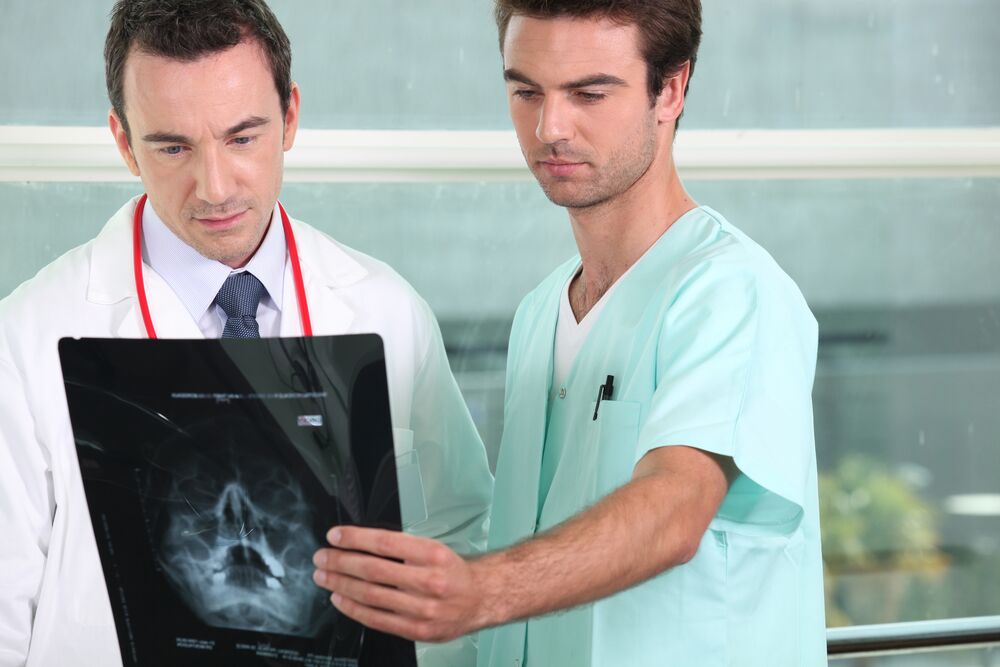 Find San Rafael Brain Injury Attorneys Today
The right attorney can make a tremendous difference in the outcome of any personal injury claim. When facing an extremely challenging case like a brain injury claim, it's vital to retain an experienced San Rafael brain injury attorney who can provide the compassionate and meticulous legal representation you need. If you are ready to discuss your options for legal recourse following a brain injury in the San Rafael, CA, area, contact Rush Injury Law and schedule a consultation with our team of expert lawyers and personal injury attorneys.