San Rafael Slip and Fall Lawyer
A "slip and fall" may sound like a minor incident to most people, but the reality is that many people experience life-changing injuries from slip and fall accidents every day in California. When you or a loved one have suffered a slip and fall in someone else's home or business, the property owner could be liable for your damages depending on how the slip and fall occurred. You could be facing expensive medical bills and financial strain from an inability to work, and you need legal counsel you can trust to guide you through your civil claim proceedings.
Rush Injury Law has extensive experience providing comprehensive legal representation in a broad spectrum of personal injury claims for clients throughout San Rafael, CA and surrounding areas. If you are unsure how to secure the compensation you deserve after a slip and fall accident, our team will provide the guidance and support you need.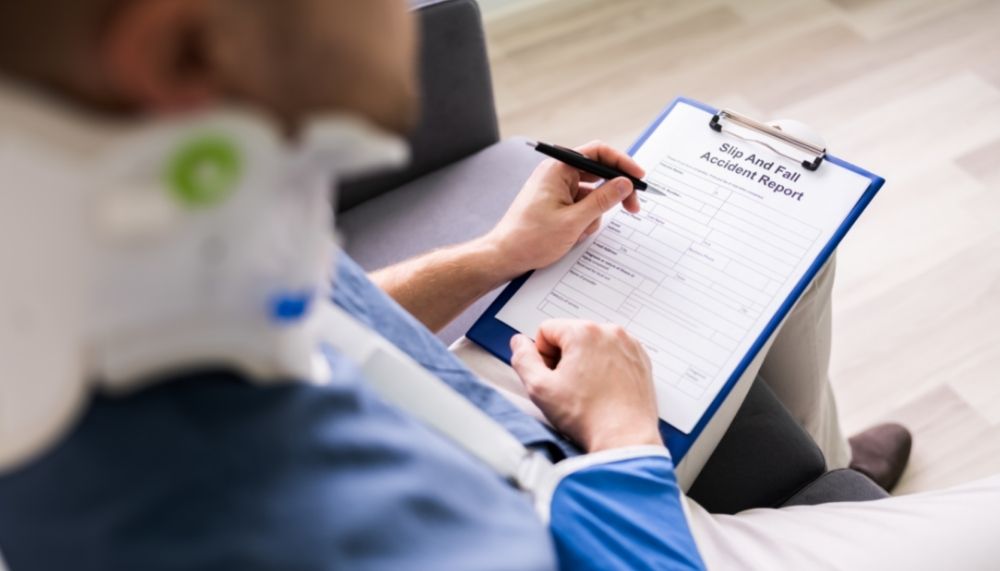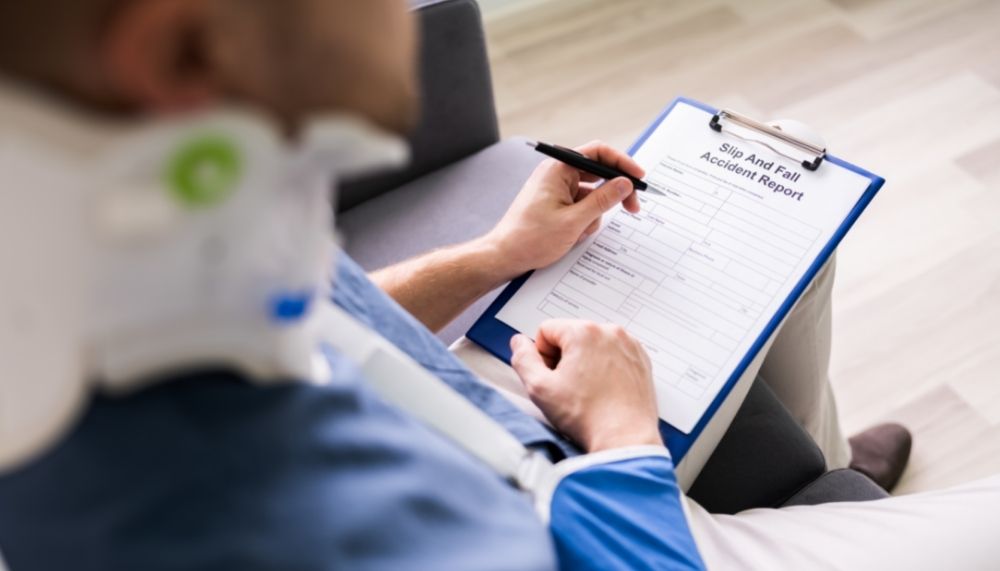 Do I Really Need to Hire a San Rafael Slip and Fall Injury Attorney?
You might assume that you can handle a civil claim against the property owner responsible for your recent slip and fall accident and that doing so would save you money on legal fees. The reality is that any personal injury claim can be extremely challenging and pose unexpected problems to the claimant when they do not have legal representation. You could overlook essential evidence you need to prove liability for your damages, or you could fail to recognize available avenues of compensation and settle for less than you deserve. It's also possible to make filing errors with the San Rafael civil court system that significantly delays the court's handling of your case.
Hiring an experienced San Rafael slip and fall accident lawyer not only helps you avoid these dangers but is also likely to lead to a much more expansive recovery than you could have secured on your own. Your attorney will know every channel of compensation available to you to help you maximize your recovery. They will also help you prepare for each stage of your case, from establishing a defendant's liability to settlement negotiations or even litigation if your case must proceed to trial. Ultimately, hiring the right lawyer makes a tremendous difference in the outcome of your slip and fall accident case, and you will be able to rest and recover with peace of mind when your civil case is in capable hands.
Potential Damages in a Slip and Fall Case
A slip and fall can easily result in serious injuries. Some of the most commonly reported injuries from slip and fall incidents in California include:
Traumatic brain injury. Slipping and hitting your head can result in a devastating brain injury. Depending on the location of the fall and how the victim hit their head, they could sustain anything from a concussion to a penetrating brain injury. Traumatic brain injuries require immediate medical attention and often cause long-term complications for the victim. They may suffer memory loss, sensory impairment, and a wide range of neurological and psychological symptoms following their brain injury. These issues could potentially persist for many years or even permanently.
Spinal cord injury. The spinal cord carries neurological signals throughout the body, allowing conscious movement and control of bodily functions. Once a spinal cord is injured, it cannot mend itself. Any spinal cord injury can permanently disrupt these signals and prevent control of the body below the injury site. Spinal injuries can potentially cause chronic back pain, diminished range of motion, reduced flexibility, and even permanent paralysis.
Facial and dental injuries. Slipping, falling, and hitting your face can not only be excruciating but also permanently scarring. Losing permanent teeth or sustaining a disfiguring injury to the face can be extremely painful and traumatic.
Broken bones. Slipping and falling from any significant height can potentially result in bone fractures. Some broken bones will heal completely with time and effective treatment, while others may cause permanent complications. Some broken bones can require surgical placement of steel pins and rods, and these fractures often cause chronic pain.
Soft tissue injuries. Depending on how you slipped and fell, it's possible that you suffered one or more soft tissue injuries to your muscles, tendons, and ligaments. Soft tissue injuries, especially those that affect the joints, are extremely painful and debilitating. Some of these injuries will require surgical correction and may lead to permanently diminished flexibility and range of motion.
It's possible for a slip and fall to result in multiple severe injuries as well as many cuts and bruises. If you believe your slip and fall occurred because a property owner failed to take appropriate care of their property, your San Rafael slip and fall accident attorney can help you hold them accountable for your damages.
California's personal injury laws and premises liability laws allow the victim of a slip and fall accident to hold the property owner accountable for their immediate and medical expenses resulting from the incident. You may face not only expensive hospital bills and other immediate medical expenses from your slip and fall accident but also ongoing medical costs for rehabilitation and physical therapy you require. Your attorney can help you calculate the full scope of the medical expenses, both immediate and future, that you can include in your civil claim.
The economic damages claimable from a slip and fall accident case extend to lost income, too. Your accident may prevent you from working for an extended period of time, and the defendant is liable for the income you lose during this time. In the event your slip and fall accident results in any permanent injury, you could be unable to work at all in the future. In this situation, your San Rafael slip and fall accident attorney can help you hold the defendant accountable for your lost earning potential. Your attorney would calculate the income you would have reasonably expected to earn in the future had your injury not occurred, further increasing your total case award.
How Much Pain and Suffering Compensation Can I Win from a Slip and Fall Accident Claim?
Many plaintiffs in slip and fall accident cases are surprised to learn the true values of their claims once they secure legal counsel. However, your recovery from your slip and fall may extend beyond economic damages. California law also allows you to recover compensation for pain and suffering. This may sound difficult to calculate, but attorneys can use various methods to determine appropriate pain and suffering compensation for their clients. If a plaintiff's injury is likely to heal completely with time and appropriate medical care, their attorney may seek "per diem" compensation for each day it takes for the plaintiff to reach maximum medical improvement. If the plaintiff suffered any permanent harm, their attorney is more likely to seek a lump sum instead.
Most attorneys calculate pain and suffering compensation for their clients by taking the client's claimed medical expenses and multiplying this amount by two to five depending on the severity of the plaintiff's damages. Accidents resulting in permanently disabling and/or disfiguring injuries are likely to yield substantial pain and suffering compensation for the plaintiff.
Proving Property Owner Liability in a San Rafael Slip and Fall Claim
The first step in obtaining compensation for damages from a slip and fall accident is proving the property owner is liable for your injury. Every property owner in California has certain legal responsibilities that apply to lawful visitors, customers, and personal guests. If you are invited to another person's property with their express or implied permission, or if you must visit another person's private property for your own purposes with their implied permission, the property owner has a duty of care to prevent you from sustaining injuries on their property.
Property owners owe this duty of care to invitees, who have implied permission to enter the property for business purposes, and licenses, who are invited onto the property for social purposes. For example, if you invite someone to attend a barbecue or birthday party in your home, they are a licensee. The mail carrier who delivers mail to your front door would be an invitee. Property owners do not owe any duty of care to trespassers. If you intrude into another person's home or trespass on their property and suffer an injury, you cannot hold the property owner accountable for your injuries.
The issue of "foreseeability" is typically central in premises liability claims. If the property owner notices any issue on their property that constitutes a foreseeable safety risk to invitees or licensees, they have a duty of care to address the issue. They can either fix the problem, post a warning sign that is clearly visible, or verbally warn licensees and invitees of the known issue so they can avoid it.
Some of the most commonly cited property hazards that lead to slip and fall accident claims include:
Unmarked wet floors.
Rolled or crumpled carpets and area rugs.
Damaged staircases and railings.
Damaged light systems in dangerous areas.
Broken or uneven floorboards.
Ultimately, if your recent slip and fall injury occurred due to any failure of the property owner to address a foreseeable safety issue, the property owner is liable for your damages.
What to Expect in Your Slip and Fall Personal Injury Case
Success with your slip and fall claim requires establishing the property owner's liability and proving the full scope of your claimable damages. You must not only prove the property owner owed you a duty of care and violated it but also directly caused your claimed damages. Essentially, you must prove that your damages only occurred due to the defendant's negligence and not some other cause.
When it comes to liability in a California personal injury claim, the plaintiff must understand the state's pure comparative negligence statute. If a plaintiff is partially responsible for causing their claimed damages, the judge overseeing their case will assign them a fault percentage. The plaintiff's case award is then reduced by this percentage to reflect their shared fault. Unlike some states that bar plaintiff recovery at 50% fault, there is no upper threshold of comparative negligence in California. It's technically possible for a plaintiff to be 99% at fault and lose 99% of their case award, but they would still have the right to claim 1% of their damages. However, the plaintiff becomes more vulnerable to a counterclaim from the defendant the higher the plaintiff's fault percentage is.
The majority of personal injury claims filed in California will ultimately end in private settlement negotiations. A swift settlement is best for both the plaintiff and the defendant. The plaintiff can secure compensation for their damages more quickly than a trial would allow, and the defendant can put the situation behind them more quickly and quietly. However, the defendant must accept liability for settlement negotiation to proceed. If the defendant refuses to accept liability or claims that the plaintiff's sought damages are excessive, the case may need to proceed to litigation.
Talk to a Personal Injury Attorney for a
San Rafael Slip and Fall Accident
Your San Rafael slip and fall accident attorney will help you prepare for each stage of your case. They'll assist you in gathering the evidence you need to prove the property owner's liability for your damages and help you gather any documentation you may need to establish the full scope of your damages. If your case ends in settlement, your attorney will verify that all of your damages have been appropriately addressed in settlement negotiations. If you must go to court, you can expect your legal team to prepare you for each stage of litigation and streamline your proceedings as much as possible.
Rush Injury Law is a team of experienced attorneys ready to assist you with your slip and fall accident claim. Our team has successfully represented many clients in the San Rafael, CA area with a wide range of civil cases, and we are ready to put our skills and experience at your disposal. If you are ready to discuss your options for legal recourse with a skilled and reliable San Rafael slip and fall accident attorney, contact Rush Injury Law today to schedule your consultation with our firm.