Santa Rosa Motorcycle Accident Lawyer
Motorcycles are popular throughout California, both for leisure and as a more fuel-efficient alternative to standard passenger cars. Whether you are a devoted motorcycle hobbyist or only ride your bike occasionally, it's vital to acknowledge the risks present every time you ride your motorcycle. While fun to operate, motorcycles lack the safety features found in most other vehicles. When accidents involving motorcycles and larger vehicles occur, motorcyclists are highly susceptible to life-changing or even fatal injuries.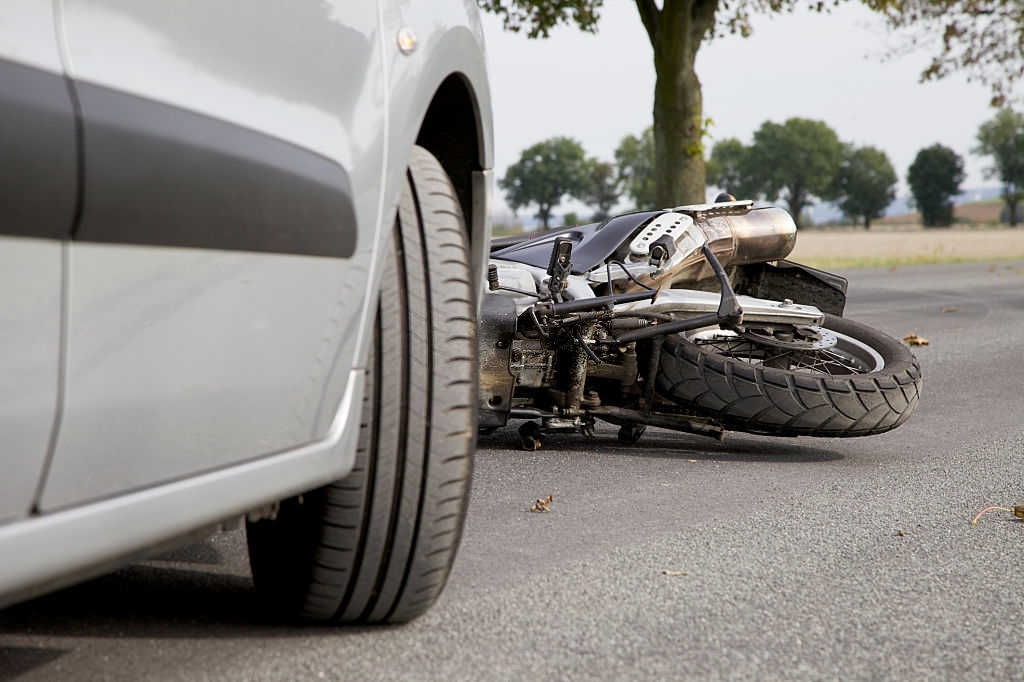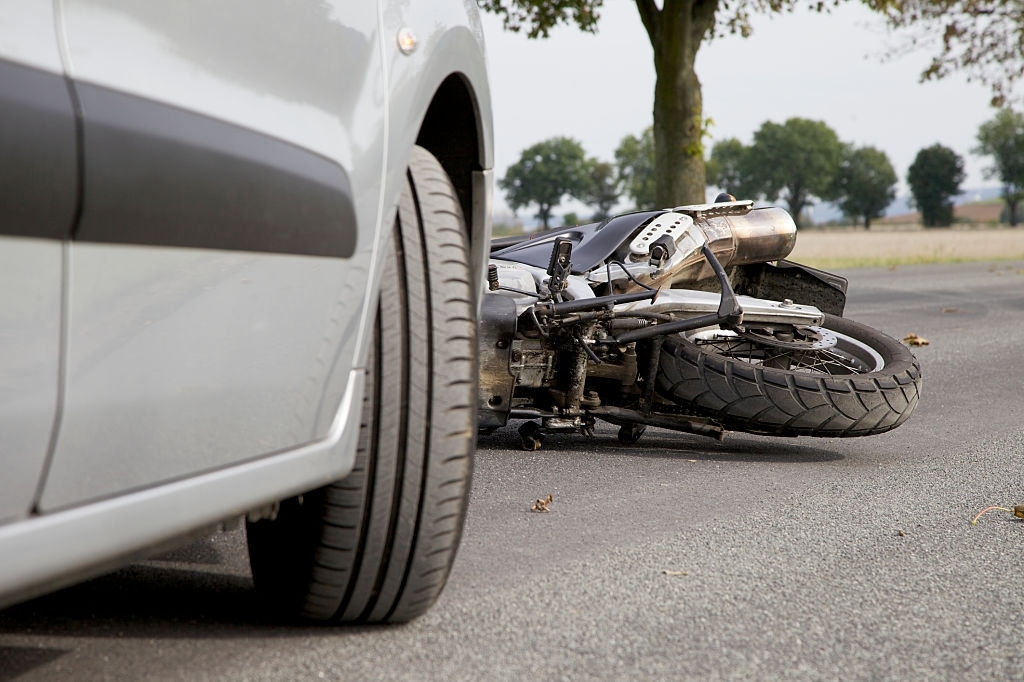 The attorneys at Rush Injury Law have years of experience helping our clients in the Santa Rosa, CA area navigate motorcycle accident claims. We understand the devastating toll a motorcycle accident can take on a rider and their family. These incidents can potentially lead to years of painful recovery and substantial economic strain from ongoing medical expenses and lost income. If another driver is responsible for your recent motorcycle accident, a Santa Rosa motorcycle accident lawyer is your best resource to help you determine your options for legal recourse.
Is it Worth Hiring a Santa Rosa Motorcycle Accident Lawyer?
It's understandable for motorcycle accident victims to wonder whether they have grounds for legal action after other drivers have injured them. A motorcycle accident is likely to cause severe damage, and the victim may be confined to a hospital for an extended time while they recover from their injuries. During this time, they will be unable to work and will face additional economic strain from lost income, medical bills, and other losses. A Santa Rosa motorcycle accident attorney is a valuable ally in this situation.
Even if fault for your recent motorcycle accident seems perfectly clear, the process of obtaining full compensation for your losses is far more challenging than you might expect. The first step toward recovery after a motor vehicle accident in California is typically filing an insurance claim against the at-fault driver's auto insurance policy. Unfortunately, dealing with insurance companies is often exhausting. Most insurance companies will do everything they can to minimize claim payouts or justify claim denials whenever possible. Additionally, there is no guarantee a successful insurance claim will completely cover your losses.
Working with a Santa Rosa motorcycle accident attorney significantly increases your chances of making the fullest recovery possible under California state law. Your attorney can negotiate with insurance companies on your behalf. Additionally, when insurance is not enough to fully cover your losses, your legal team can assist you in exploring further legal action to maximize your recovery.
Determining Liability for Your Motorcycle Accident
California motorcycle accidents happen in many ways. The determining factor whether a motorcycle accident victim has grounds for a civil claim is if another driver caused the accident. If the accident occurred due to another driver's actions or failure to act, working with a Santa Rosa motorcycle accident lawyer will make it much easier for you to navigate your legal proceedings following your accident. The first step toward recovery from a motorcycle accident is identifying the party or parties you believe responsible for causing the accident. Your personal injury attorneys can help you gather evidence like traffic camera footage, eyewitness testimony, and vehicle computer data that may help you prove exactly how your accident occurred.
California is known as an at-fault state when it comes to vehicle accidents. This means that a driver injured in an accident caused by another driver has the right to file an insurance claim against the at-fault driver's auto insurance policy. It's always best to consult an experienced attorney before speaking with insurance companies after any type of motor vehicle accident. Your attorney can prevent you from inadvertently admitting fault, identify any bad faith dealings, and help you receive an appropriate claim settlement from the insurance company.
Once you have exhausted available insurance coverage, you may need to take additional legal action in the form of a personal injury claim. Success with your personal injury claim for a motorcycle accident requires proving who caused your accident and demonstrating that the other driver breached their duty of care to drive safely and follow the rules of the road. You must also provide the court with a complete and accurate list of all damages resulting from the accident. Your Santa Rosa motorcycle accident lawyer can assist you in securing evidence you will need to substantiate your claim.
Damages and Compensation in Motorcycle Accident Claims
Motorcycle accidents are easily capable of causing life-changing injuries, including spinal injuries, traumatic brain damage, broken bones, burns, and much more. While an auto insurance claim might help you recover compensation for vehicle repair costs and some of your immediate medical expenses, a successful personal injury claim can provide a more expansive recovery. California state law allows a personal injury plaintiff to claim compensation for any and all damages caused by a defendant's negligence.
Most personal injury claims pertaining to motorcycle accidents in Santa Rosa, CA involve damages such as:
Medical expenses, including immediate expenses calculable soon after the accident and long-term medical expenses you are likely to accrue for treatment of your injuries.
Lost income. Your motorcycle accident is likely to leave you unable to work for an extended period, during which you will be unable to earn income and manage your household expenses. Your Santa Rosa motorcycle accident lawyer can help you secure compensation for wages lost during recovery. They can also help you obtain compensation for lost future earning potential if you develop a disability that prevents your return to work.
Property damage. When a larger passenger vehicle collides with a motorcycle, the motorcycle is likely to sustain severe damage and could be destroyed. The plaintiff in a motorcycle accident claim can include the cost of repairing or replacing their vehicle and other personal property lost in the accident.
Pain and suffering. Plaintiffs in California personal injury claims have the right to recover compensation for physical pain and psychological distress caused by a defendant's negligence. Your Santa Rosa motorcycle accident lawyer can help you calculate a reasonable amount of pain and suffering compensation to include in your claim based on the severity of your injuries and the long-term medical complications you are likely to experience as a result.
Ultimately, your motorcycle accident claim could be worth much more than you initially anticipated if you have the right Santa Rosa motorcycle accident attorney representing you.
Your attorney can provide valuable support against allegations of comparative negligence. California enforces a pure comparative negligence rule, meaning a plaintiff loses a percentage of their case award equal to their percentage of fault in causing the accident. Comparative negligence commonly arises in motor vehicle accident claims, and your attorney can help you mitigate any potential lost recovery that may result from the defendant's allegations.
How Can Santa Rosa Motorcycle Accident Attorneys Can Help with My Compensation Claim?
An experienced Santa Rosa motorcycle accident lawyer can be a crucial ally as you work toward recovering from your damages. Your recovery is likely to entail both an insurance claim against the at-fault driver's auto insurance policy and a civil claim seeking compensation for your remaining damages. An attorney can assist with both matters. After you have exhausted your available recovery options through insurance, your attorney can help you navigate your civil claim, potentially securing much more compensation than you could have obtained on your own.
One of the most important services your Santa Rosa motorcycle accident attorney can perform is helping you establish liability for your damages. In many motorcycle accidents, fault isn't immediately clear, accidents may involve more than one defendant, or a defendant may allege comparative negligence and threaten the victim's recovery. In these situations, you can rely on your attorney to help you gather the evidence you need to prove fault for your accident and hold the appropriate parties accountable for their actions.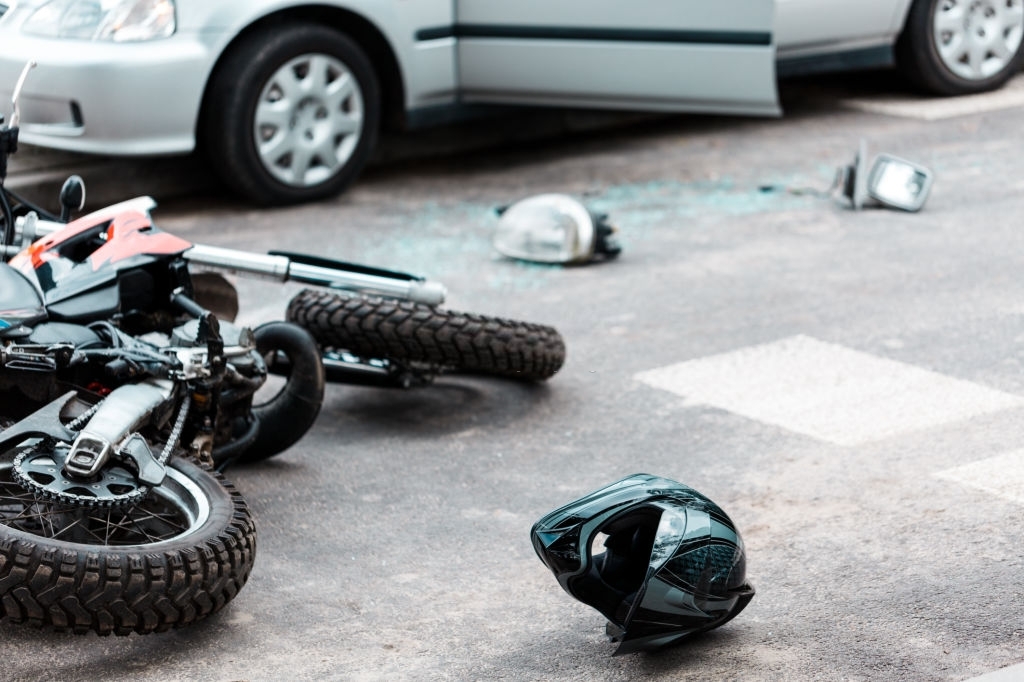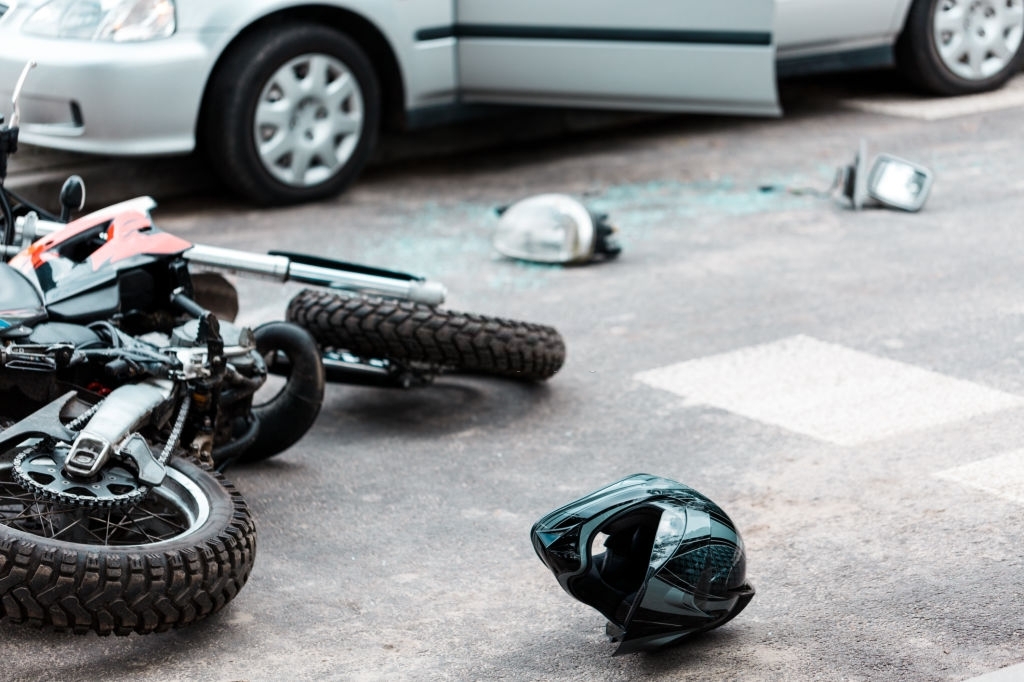 The majority of civil claims filed in California end with settlement negotiations. This private settlement process is beneficial to all parties involved, allowing them to save significant amounts of time and money on legal fees. Negotiations can also reach a conclusion much faster than a trial would allow. You can rely on your attorney to guide you through settlement negotiations to achieve the best outcome in your case. If settlement proves fruitless for any reason, your legal team will represent you in court to help you secure the compensation you deserve under California law.
Find Legal Counsel Today
Motorcycle accidents have a much higher chance of causing catastrophic injuries than most other vehicle accident claims. As a result, it's common for victims to feel uncertain and isolated after these experiences, especially amidst painful recoveries, hospital stays, and medical visits. This means far too many motorcycle accident victims are unclear how to hold the at-fault drivers accountable for their actions.
The team at Rush Injury Law can provide the client-focused and compassionate legal counsel you need in this challenging situation. If you are ready to discuss your options for legal recourse with an experienced Santa Rosa motorcycle accident lawyer, contact Rush Injury Law today to schedule your consultation with our team.