Santa Rosa Personal Injury Attorney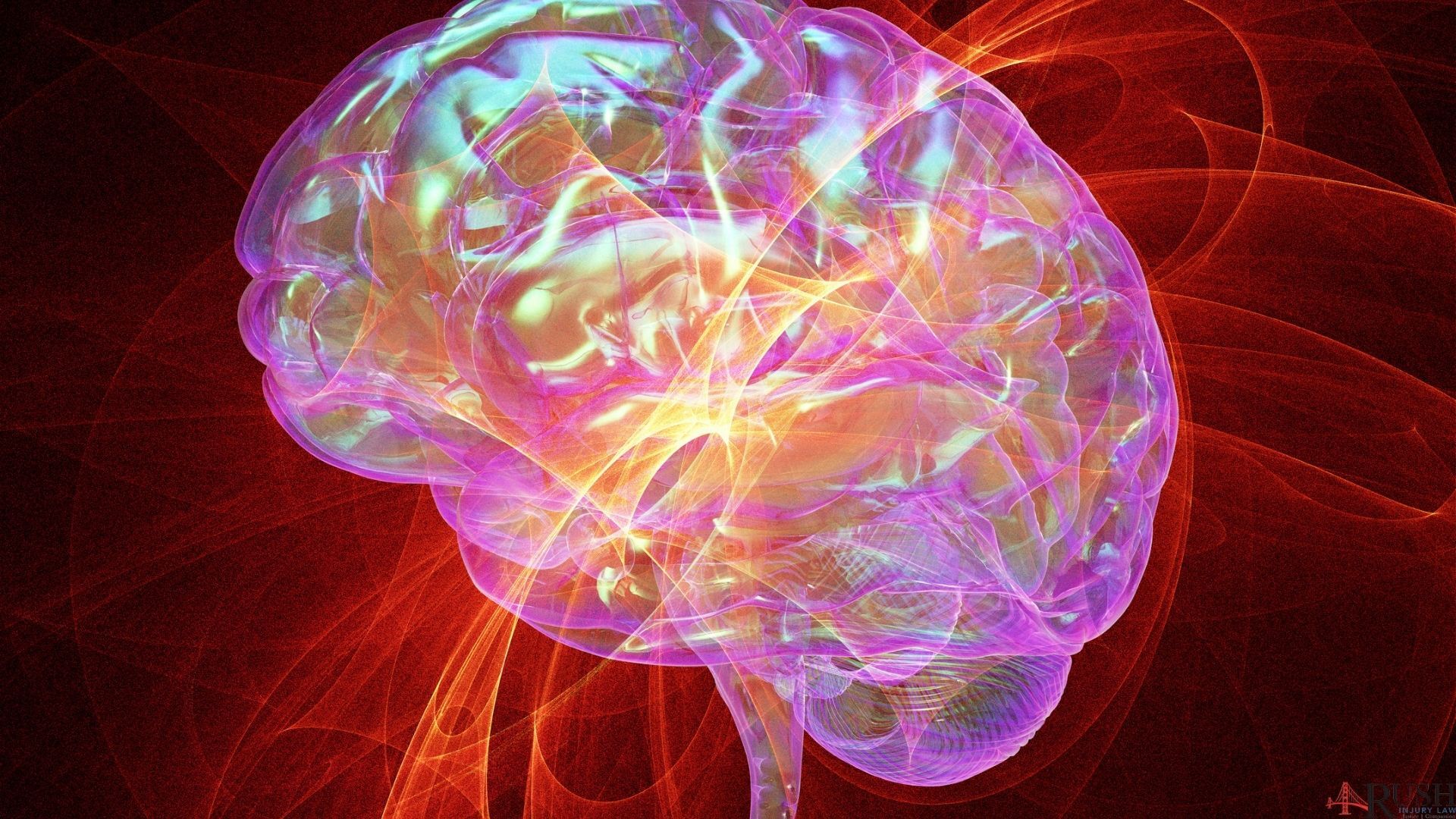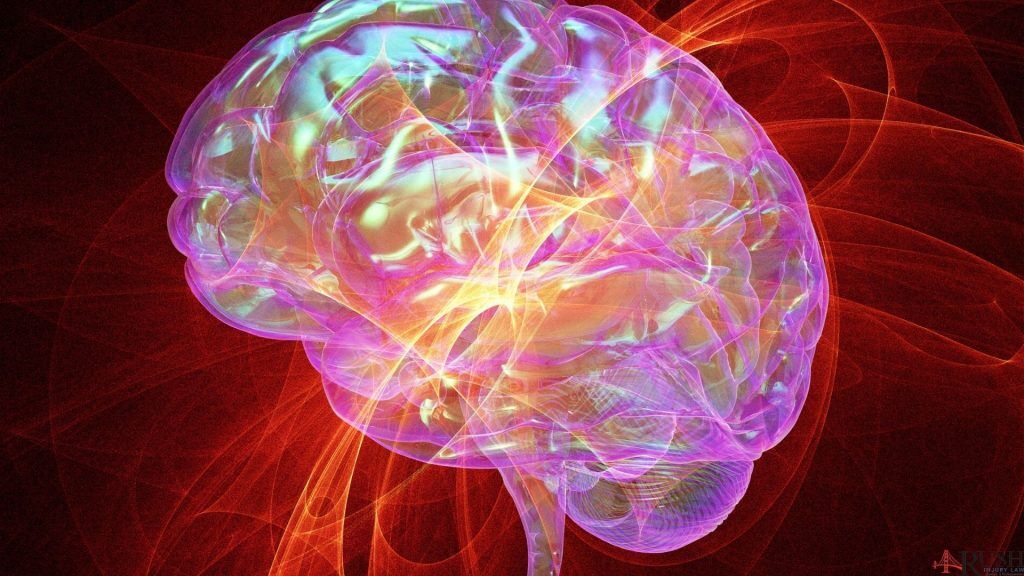 Every day, thousands of people throughout California experience personal injuries from various causes. While some of these personal injuries may only involve limited damages and the victims eventually recover completely, other personal injury victims are not so fortunate. Of all the possible personal injuries a Santa Rosa resident may experience, brain injuries tend to be the most damaging, the most unpredictable, and the most likely to cause long-term medical complications.
A Brain Injury Can Change Your Life. We Can Help
A brain injury, even a seemingly mild one, can be a life-changing experience for the victim and their family. Unfortunately, it's often difficult for the victim to recognize the full scope of their brain injury's effects for several months or even years after their injuries occur, making the recovery process very challenging in some cases. If you or a loved one recently sustained a traumatic brain injury (TBI) due to the negligence of another party, a brain injury attorney in Santa Rosa is the best possible asset you can have if you intend to hold them accountable for your injury and the related damages.
Rush Injury Law can provide the comprehensive, compassionate, and meticulous legal representation you need when you and your family are faced with the aftermath of a brain injury caused by another party's negligence. Whether the injury occurred in a motor vehicle accident, a slip and fall, or because of the intentional actions of another party, we can assist in every phase of your recovery process through the California civil court system.
Why You Need Legal Counsel for a Brain Injury Claim in Santa Rosa, CA
Facing any type of personal injury claim without legal representation is incredibly risky. The average person who has no legal training or formal education in law will likely make critical errors during the preliminary stages of their personal injury claim, some of which can jeopardize their ability to recover damages and cause significant delays in the court's handling of their claims. Additionally, attempting to handle a personal injury claim without an attorney's assistance and guidance means that the claimant must meet the procedural requirements of their case while also managing the effects their injury has had on their personal and professional life.
These risk factors are compounded significantly in a personal injury claim as serious as a brain injury case. Brain injuries are some of the most damaging personal injuries anyone can experience, and a personal injury claim for a brain injury is likely to entail substantial damages. The average person may overlook available compensation channels and end up settling for much less than a Santa Rosa brain injury lawyer could have secured on their behalf.
Ultimately, hiring an experienced attorney to represent your brain injury claim in Santa Rosa will allow you and your family to focus on recovery with peace of mind, knowing your claim is in reliable and experienced hands. Working with an experienced Santa Rosa brain injury attorney will not only increase the chance of success with your claim but is also likely to lead to a more substantial recovery than you could have secured on your own. Additionally, an experienced lawyer will have professional resources that can be tremendously helpful to your claim that you would not be able to access otherwise.
Has Anyone Recovered From Traumatic Brain Injury?
The human brain is incredibly complex, and one of the things that make brain injury cases some of the most complex personal injury claims is that brain injuries are inherently unpredictable. Two people can sustain virtually identical brain injuries and then experience completely different effects and recovery processes. One may appear to heal completely with appropriate medical treatment and rest, while the other is wholly debilitated from their injury and left with an uncertain future. It's also possible for brain injuries to cause symptoms that do not manifest immediately. Some brain injuries progress rapidly, while others become more disruptive to victims' lives over the weeks and months following their initial recoveries.
Yes, some people have made full recoveries from TBIs, but it's vital for any brain injury victim and their loved ones to realize that this is not a guarantee, and many brain injuries cause lasting damage. Every brain injury victim in California will face a very uncertain future, which is another reason it is so essential to secure legal representation when you or a loved one has sustained a brain injury due to the negligent or intentionally harmful actions of another party. Your Santa Rosa brain injury attorney can help you hold them accountable for the wide range of damages your brain injury will likely entail.
How Much Is a Head Injury Lawsuit Worth?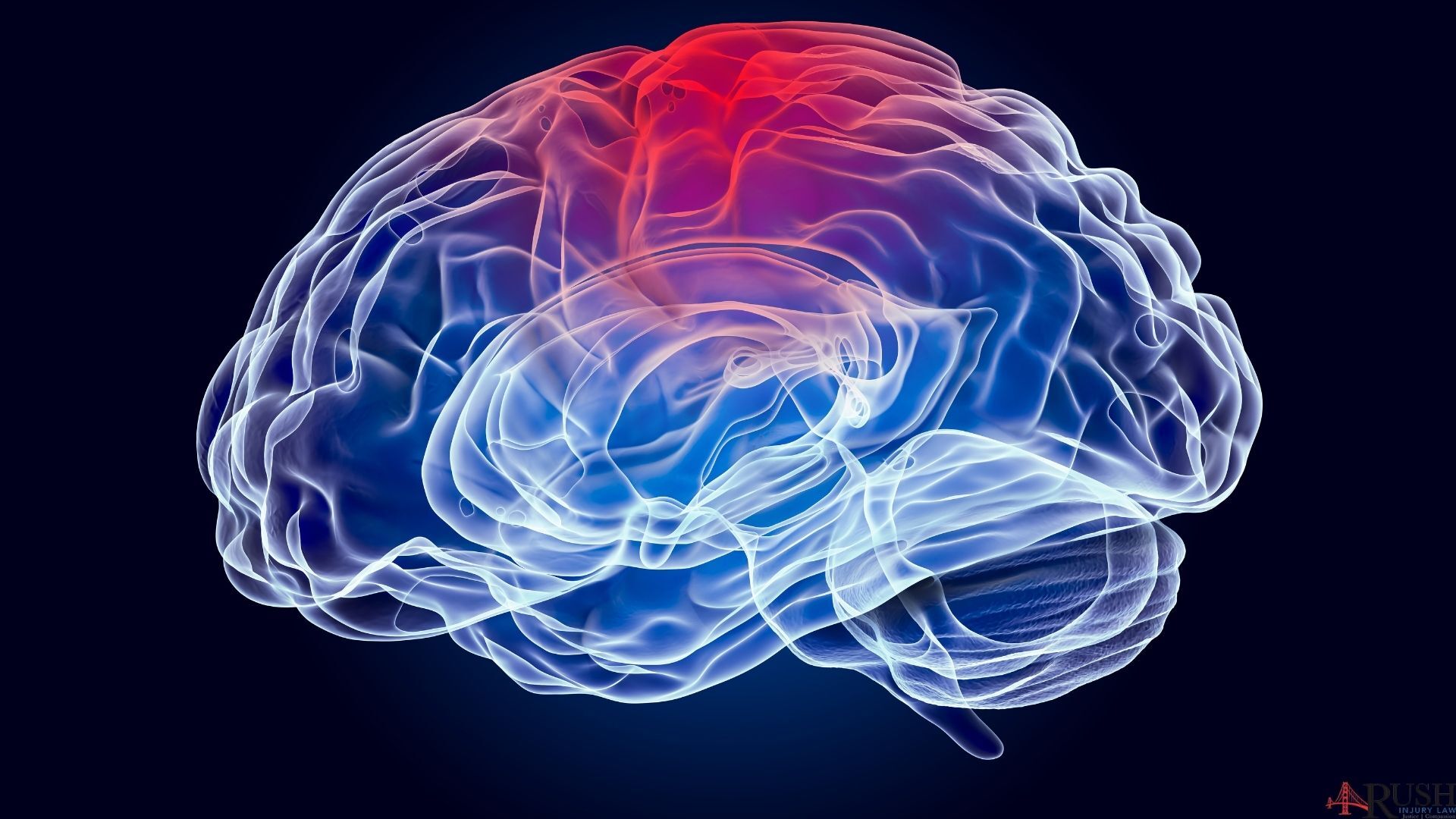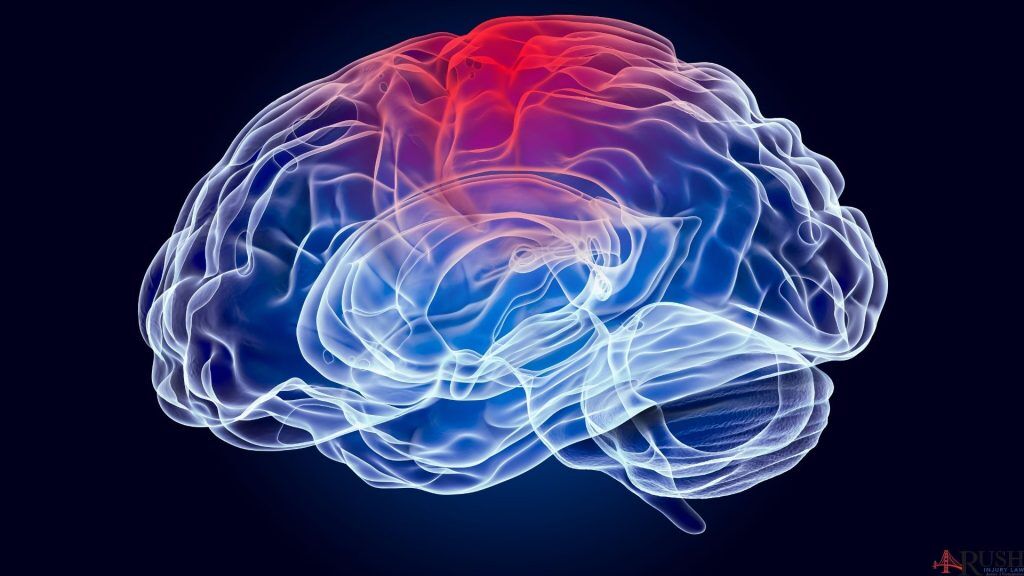 Brain injury claims are some of the most substantial personal injury claims filed in Santa Rosa, CA, regarding the damages they typically include. California personal injury law allows a plaintiff to claim compensation for all damages resulting from a defendant's negligence. Victims typically sustain a wide range of immediate and long-term damages when it comes to brain injuries, and it may be difficult for them to calculate those damages soon after their injuries occur. The full effects of a brain injury can take months or even years to become fully apparent.
A Santa Rosa personal injury lawyer can help clients calculate the damages they can include with their claim. For example, your brain injury case could include significant damages when you have an attorney who knows how to explore every available avenue of compensation in your claim. Damages in most brain injury claims include:
Medical expenses. Suppose you or a loved one suffered a brain injury because of another party's actions. In that case, you have the right under California law to hold them accountable for all medical expenses related to the brain injury. You can also include treatment costs for any other injuries sustained due to the defendant's actions. California law allows plaintiffs to claim both immediate and long-term medical expenses in a personal injury claim. This includes hospital bills and treatment costs for rehabilitation, occupational therapy, and ongoing medical care the victim requires for their brain injury.
Lost income. A brain injury is likely to leave the victim unable to work for an extended period or the rest of their life if the TBI results in a permanent disability. Your Santa Rosa brain injury lawyer can help you secure compensation for the wages lost during your initial recovery period. In addition, if returning to work is impossible due to the scope of your brain injury's effects, a good attorney can help you calculate the future income you would have reasonably expected to earn until retirement and include this with your lawsuit.
Pain and suffering. California law allows personal injury plaintiffs to recover compensation for non-economic damages caused by a defendant's negligence. This includes their physical pain and psychological trauma. Brain injuries can entail painful recovery processes and permanent disabilities that diminish the victim's quality of life and ability to live independently. Therefore, it's likely that pain and suffering compensation for a permanently disabling brain injury will be substantial. Your attorney will assist you in determining a reasonable amount of pain and suffering damages to list with your brain injury claim.
Property damage. If the defendant's actions also resulted in damage to the plaintiff's personal property, such as their home or vehicle, the plaintiff can include property damage in their brain injury claim.
Punitive damages. While plaintiffs may not demand punitive damages directly, judges may award them at their discretion if a defendant's actions exceed the scope of typical negligence or if a defendant intentionally harmed the plaintiff and caused their brain injury. The amount paid in punitive damage depends on the financial status of the defendant.
It's common for brain injury claimants to discover that the potential compensation for damages is much more than they initially expected when they secure legal representation from reliable and experienced Santa Rosa brain injury attorneys. Rush Injury Law has extensive experience representing clients who have sustained complex and life-changing personal injuries. In addition, we know how to hold defendants accountable for the damages they cause to our clients.
Proving Liability for a TBI
Successfully obtaining compensation for your brain injury hinges on you and your attorney proving fault for the injury. In the event you or your loved one suffered a brain injury from an intentional act of violence or any kind of criminal activity, they are likely to face criminal prosecution in addition to civil liability for your damages. Your civil claim may run in tandem with the criminal case prosecuted by the state, and it's possible for the judge handling the criminal case to award restitution to you as part of the defendant's sentencing. However, the bulk of your recovery is likely to come from your civil claim against the defendant.
Successfully proving fault for a brain injury requires establishing the defendant's negligence, or lack of reasonable care, in the situation that led to your brain injury. First, the plaintiff must positively identify the defendant and prove they owed the plaintiff a duty of care in the situation in question. Next, the plaintiff and their personal injury attorney must prove the defendant breached this duty of care somehow. Finally, the plaintiff and their attorney must provide a complete list of the damages resulting from the defendant's breach of duty and prove those damages resulted directly from the defendant's negligence and not some other cause.
An experienced Santa Rosa brain injury lawyer will be essential for this process in several ways. First, the attorney can help their client gather the evidence they will need to prove the defendant breached some duty of care in a manner that directly resulted in the plaintiff's claimed damages. Second, the attorney will also be crucial to proving the full extent of those damages. Finally, experienced personal injury lawyers have access to valuable resources the average plaintiff would not secure on their own, namely expert witnesses. These individuals are professionals with specific areas of expertise relevant to a brain injury claim.
Expert witnesses may be necessary to prove a defendant's negligence or establish the full scope of the plaintiff's claimed damages. For example, suppose a brain injury resulted from a car accident, and the defendant contests their liability for causing the accident. In that case, an accident reconstruction expert can help them prove precisely how the accident occurred and prove the defendant's liability for causing it beyond any reasonable doubt. When it comes to proving damages, an expert witness with a medical background can explain the plaintiff's condition to the court in an understandable way, helping them secure appropriate compensation for their losses.
What to Expect From Your Santa Rosa Brain Injury Lawyer
When you choose Rush Injury Law to represent you in a brain injury claim in Santa Rosa, CA, you can expect compassionate and client-focused representation through every phase of your case. We understand that brain injuries are inherently unpredictable, and no two victims will have the same experience. Therefore, we take time to get to know every client we represent and provide them with meticulous, individualized representation.
Our team will guide you through the preliminary stages of your claim, ensuring your case meets all procedural requirements with the Santa Rosa civil court system. Then, we'll help you calculate your claimable damages, including both immediate damages and your anticipated future medical expenses, long-term care costs, and lost earning capacity. Our team understands that a brain injury can be physically and psychologically devastating, especially when the victim cannot work or live independently after their injury. Therefore, we'll seek the maximum pain and suffering compensation allowable under California law on your behalf.
It's natural to feel uncertain about your ability to recover from a severe brain injury. Whether you or your loved one has suffered a TBI due to the actions of another party, Rush Injury Law can help you recover as fully as possible. Our team will review every aspect of your claim and guide you through every stage of your legal proceedings with confidence. If you are ready to take legal action for a brain injury in Santa Rosa, contact Rush Injury Law today to schedule a complimentary case review with an experienced Santa Rosa brain injury lawyer.