Santa Rosa Personal Injury Lawyer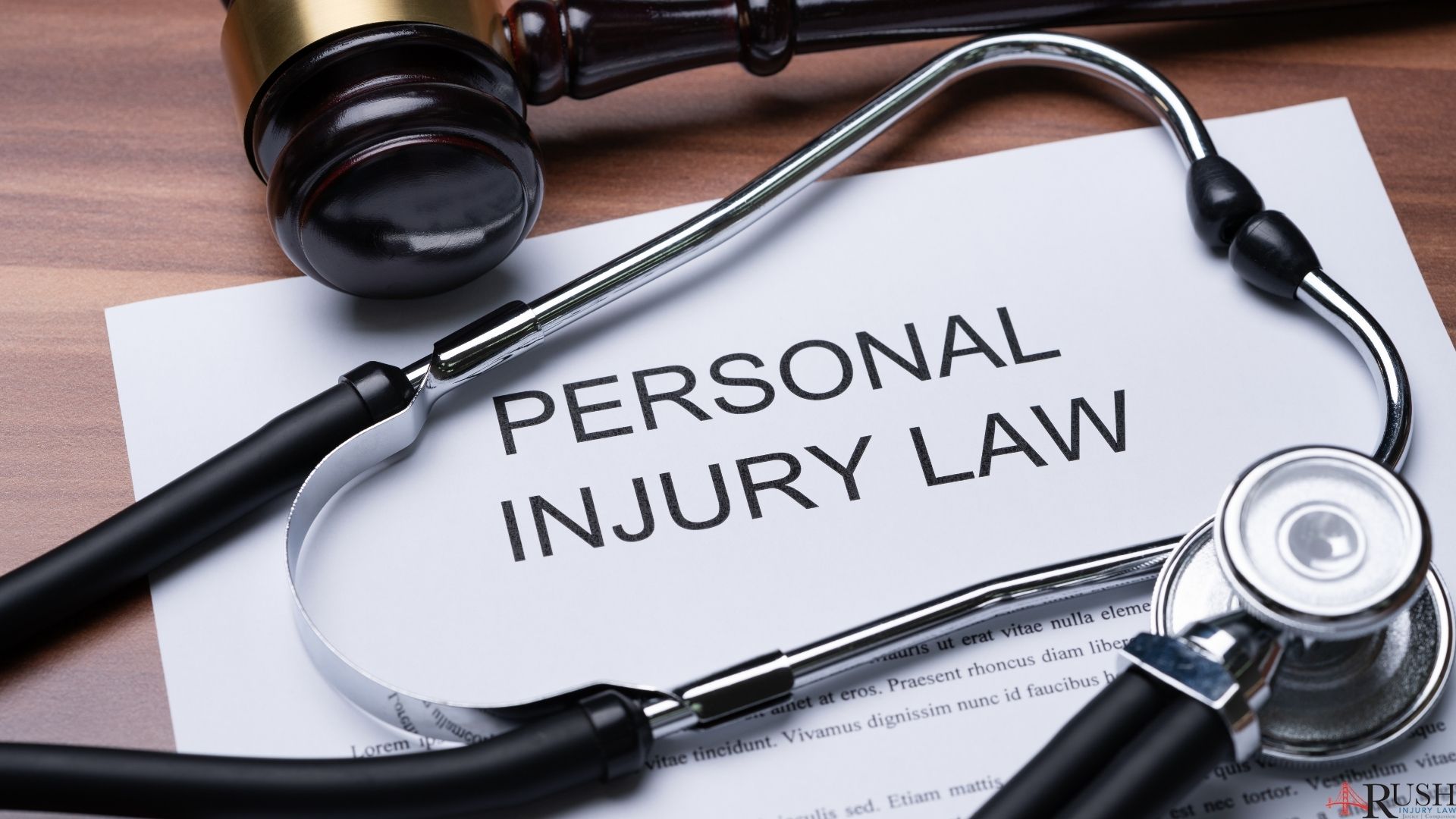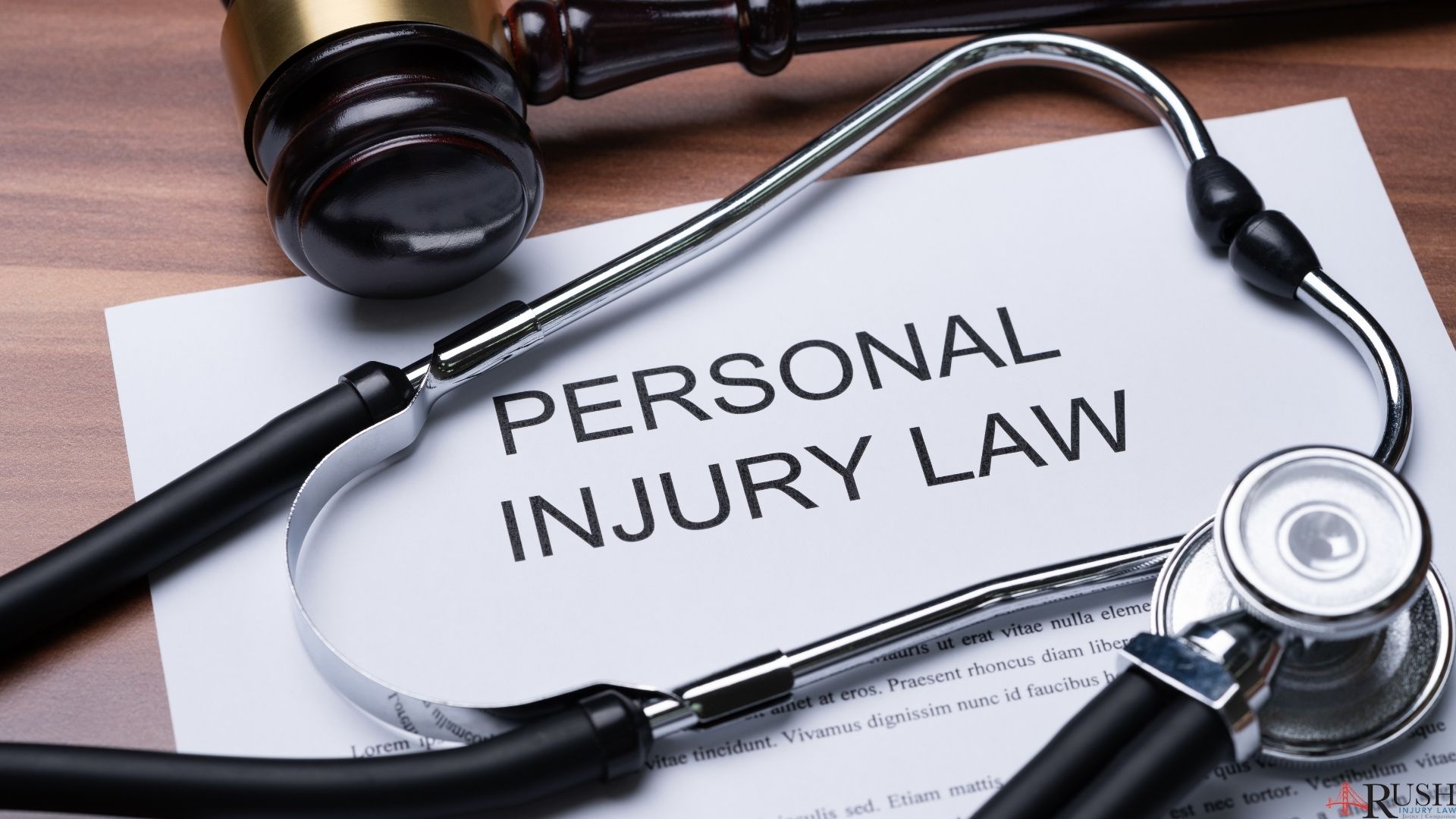 Personal injury is a comprehensive legal term that can apply to many different types of cases. Whenever one party's actions result in physical harm or economic damage to another party, the injured party likely has grounds to file a civil action for personal injury. While this may sound straightforward, the actual process of filing a personal injury claim is far more complicated than most people realize at first, and navigating any personal injury claim is much easier with the help of an experienced Santa Rosa personal injury attorney.
Legal Representation for Santa Rosa Personal Injury Claims
Rush Injury Law has years of experience handling a wide range of personal injury claims for our clients in the Santa Rosa area. We understand that you probably have many questions regarding your options and the potential compensation with a successful personal injury claim. Our goal is to help our clients understand their legal options and make informed choices about their cases so they can approach the personal injury claim process with confidence and understanding.
If you or a loved one recently suffered injuries because of the negligent, reckless, or intentionally harmful acts of another party in the Santa Rosa area, we can help. It's essential to know what to expect from your personal injury claim and the value the right Santa Rosa personal injury lawyer can provide as you work toward your recovery.
Why You Need Legal Counsel for a Santa Rosa Personal Injury Claim
When another party has harmed you and caused measurable economic losses, their fault may be obvious to you, and this can cause you to assume you can handle securing your recovery on your own. It's vital to understand the personal injury claim process so you can recognize why you need legal representation to guide you through this process. Even the most seemingly straightforward personal injury claims must meet various procedural requirements, many of which the average person will not know how to handle. Even slight errors during the preliminary stages of a personal injury claim can have disastrous consequences for the plaintiff.
If you were to attempt to handle your personal injury case on your own, not only would you face a much higher chance of failure, but you would also face the risk of settling for less than an attorney could have obtained on your behalf. Most personal injury claimants can easily calculate most of their immediate damages such as hospital bills and lost income during their initial recovery period, but they are likely to overlook long-term damages and reasonably calculate pain and suffering non-economic damages.
Ultimately, hiring an experienced Santa Rosa personal injury lawyer allows you to enjoy peace of mind knowing your case is in capable hands, increases the chance of success with your claim, and is more likely to yield appropriate compensation for your damages. Rush Injury Law can provide the detail-oriented and compassionate legal guidance you need to navigate this complex process successfully.
Determining Fault for a Personal Injury
The most crucial step in securing compensation for your damages from a personal injury is identifying the party or parties responsible for causing those damages. In California, personal injury lawsuits revolve around negligence, or a party's failure to exercise reasonable care in a given situation. The term "reasonable care" may sound vague, but it generally means the care and caution any reasonable adult would be expected to use in a given situation. Negligence can also refer to failure to uphold a duty of care or a specific responsibility to exercise care in a specific situation. Generally, there are four main components to establishing negligence in a personal injury claim:
The defendant owed a duty of care to the plaintiff in the situation in question, or the defendant had a responsibility to exercise reasonable care in the situation in question. For example, all drivers have a duty of care to refrain from consuming alcohol before driving and abide by posted speed limits.
The defendant failed to exercise reasonable care or uphold their duty of care in some way. This could be a direct action, such as driving under the influence (DUI) of alcohol, or inaction when a reasonable person would have taken appropriate action, such as a property owner fixing a known safety issue on their property.
The plaintiff sustained actual harm from this breach of duty. This means the plaintiff incurred some type of injury, illness, economic loss, or other measurable loss due to the defendant's action. Your attorney can assist you in calculating the damages you are eligible to claim in your personal injury case.
The defendant's breach of duty or lack of reasonable care directly caused the plaintiff's damages. Essentially, the plaintiff's Santa Rosa personal injury attorney must establish causation between the defendant's negligence and the plaintiff's damages.
Suppose your Santa Rosa personal injury lawyer is able to successfully prove these four elements of negligence. In that case, you can hold the defendant accountable for the full scope of your claimable damages.
Comparative Negligence in California Personal Injury Claims
All personal injury claimants in the Santa Rosa area need to understand the concept of comparative negligence and how it may apply to their personal injury claims. California enforces a pure comparative negligence statute for personal injury claims, meaning that plaintiffs who bear partial responsibility for their claimed damages have the right to seek compensation for their damages, but they lose a percentage of their case award to reflect their level of fault for causing those damages. For example, if the court finds a plaintiff 25% at fault in a $100,000 personal injury claim, the plaintiff loses 25% of their case award and receives $75,000 instead.
California does not enforce any threshold of fault that would bar plaintiff recovery, but the higher the plaintiff's fault percentage, the more vulnerable they are to a counterclaim from the defendant. If you are concerned that you are partially responsible for your damages, your Santa Rosa personal injury lawyer can help. They'll assist you in gathering the evidence you require to establish fault for your damages beyond any doubt, minimizing the fault percentage you might incur and preserving your recovery.
Personal Injury Cases Rush Injury Law Represents
Rush Injury Law provides comprehensive and client-focused legal counsel for a wide range of personal injury claims in the Santa Rosa area, including:
Car accidents. If you sustained injuries due to a Santa Rosa car accident caused by a distracted driver, an intoxicated driver, or a driver who engaged in illegal moving violations, you have the right to seek compensation through an insurance claim against their auto insurance policy. A Santa Rosa personal injury lawyer can help you with your claim and explore further legal remedies.
Motorcycle accidents. If another driver hits you while you are riding your motorcycle, you are likely to have significant damages for the severe injuries these accidents often cause. Our team can help you determine the full range of damages you can include with your Santa Rosa motorcycle accident claim.
Truck accidents. Commercial trucks may be vital to the California economy, but they are also some of the most inherently dangerous vehicles on the road. Truck accident claims not only entail substantial damages but also often raise complex questions of liability, and more than one party may bear fault for a truck accident in the Santa Rosa, CA, area. For example, suppose you sustained injuries in a truck accident someone else caused. In that case, Rush Injury Law could help you clarify liability for your damages and hold the responsible parties accountable for their actions.
Premises liability accidents. Suppose you sustained a slip and fall injury on private property due to the property owner's failure to address a foreseeable safety hazard. In that case, you have the right to hold them accountable with a personal injury claim.
Catastrophic injury claims. Some personal injuries will heal completely with time and appropriate medical treatment, but others cause permanent damage to victims. If you sustained a traumatic brain injury (TBI), spinal cord injury, or any other personal injury likely to cause lifelong medical complications, you need a Santa Rosa personal injury attorney to guide you through the civil claim process.
This is not an exhaustive list of all the different personal injury claims Rush Injury Law can handle. Our team has years of experience providing detail-oriented legal counsel to clients facing a wide range of complex cases, and we know that no two civil claims are exactly alike. Our goal in every personal injury claim we accept is to help our client recover to the fullest extent possible under California state law.
Compensation for Your Damages
California's personal injury laws allow a plaintiff to claim compensation for all damages resulting from a defendant's negligence. Once you determine fault for your personal injury, your attorney will then assist you in calculating the full scope of the damages you can include with your claim. A personal injury claim in Santa Rosa, CA, can potentially yield much more compensation than the plaintiff initially anticipated when they have the right attorney representing their claim. Your personal injury case can yield several types of damages, including:
Medical expenses. California law allows a plaintiff to claim compensation for all the medical expenses they incur due to a defendant's negligence. This includes immediate health care costs after a personal injury, such as the victim's hospital bills and the cost of emergency transportation. However, the victim also has the right to claim additional compensation for their long-term medical expenses when their injuries require ongoing treatments and restorative therapies. It's also possible to claim compensation for necessary mental health treatment in some cases.
Lost income. Your personal injury could leave you unable to work for a long time, and severe injuries can leave victims unable to return to work at all. Your attorney can help you recover wages you lost during your recovery period, and they can help you calculate your lost future earning potential if you are permanently disabled and cannot return to work at all due to your personal injury.
Property damage. Many personal injuries also involve damage to the plaintiff's personal property, such as their vehicle in a car accident claim. In a Santa Rosa personal injury claim, the plaintiff has the right to seek repair or replacement costs for any personal property damaged or destroyed by the defendant's actions.
Pain and suffering. California personal injury plaintiffs can claim compensation for their non-economic damages, including physical pain and psychological suffering caused by the defendant's actions. The amount received depends on the severity of the plaintiff's injuries. For example, suppose their injuries are likely to heal completely with appropriate care. In that case, their attorney may seek per diem pain and suffering compensation, which awards a certain amount each day the plaintiff spends in recovery. On the other hand, if the plaintiff suffered a severe injury that would result in permanent disability, their attorney might seek a large lump sum instead.
Your claim could be worth much more than you expected when you choose Rush Injury Law to represent you. This is because we take the time to get to know every client we represent and strive to maximize our client's recovery in every personal injury case we handle.
Approach Your Personal Injury Case With Confidence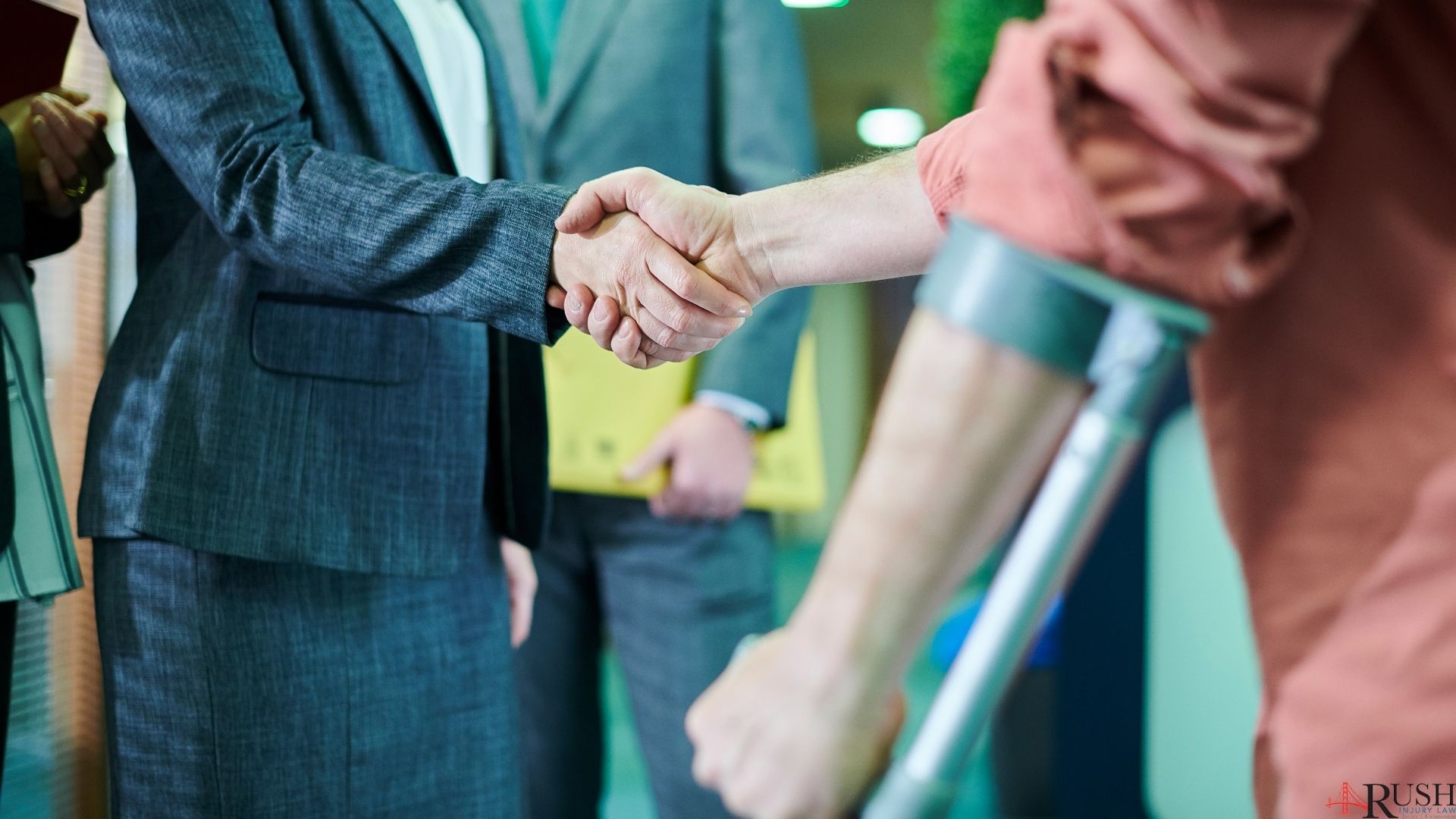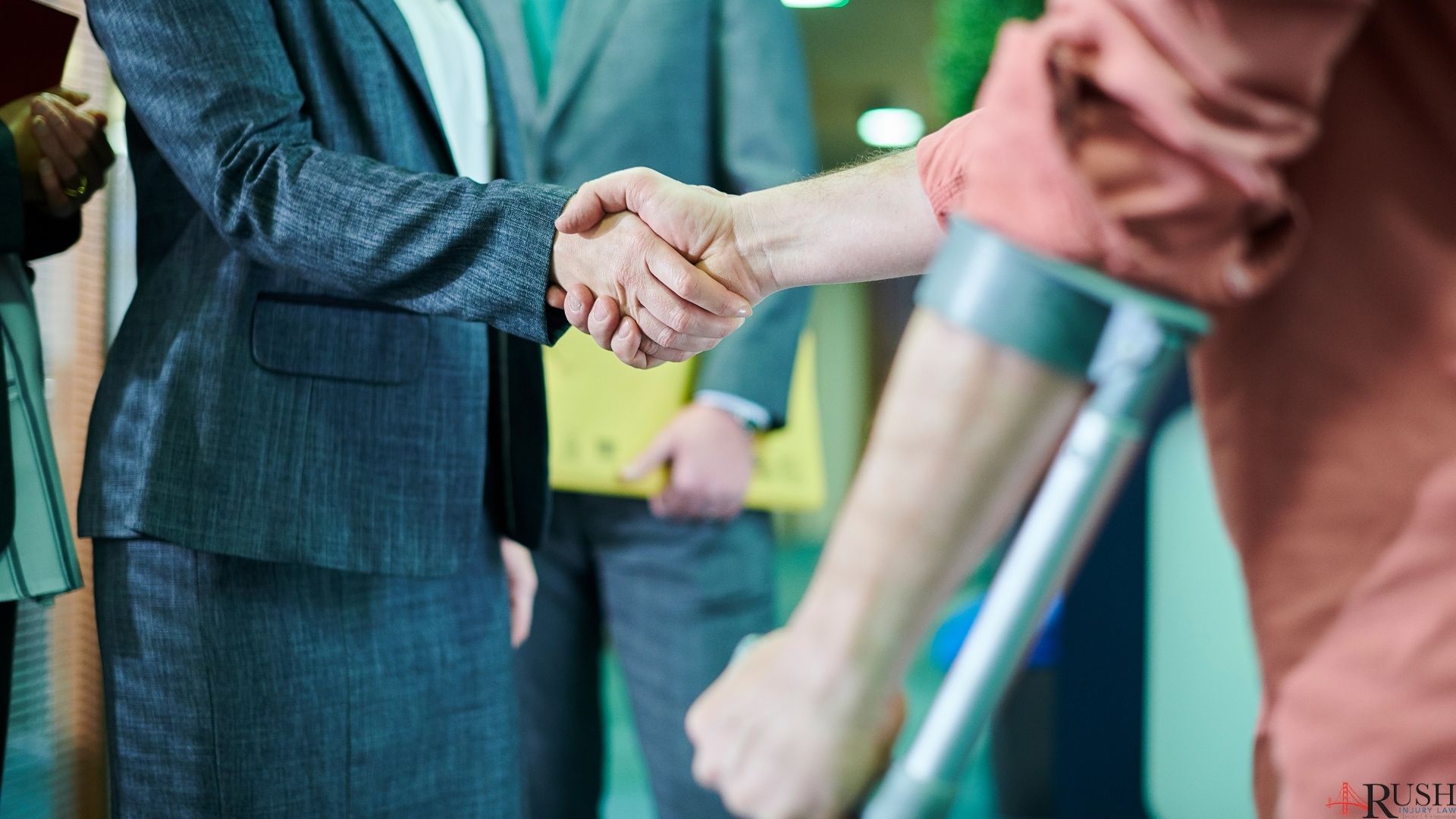 It's natural to have lots of questions after you've sustained a personal injury. The uncertainty is often made worse by the frustration of realizing your damages could have been prevented if the defendant had exercised reasonable care in the situation that has brought you to this point. Facing any personal injury claim can be difficult but hiring the right Santa Rosa personal injury lawyer to represent you will make it much more manageable.
Rush Injury Law is ready to provide the legal representation you need to successfully navigate your personal injury claim. We have assisted hundreds of Santa Rosa, CA, area clients with a wide range of personal injury claims and are ready to apply this experience to handle your case. If you are ready to discuss your options for legal recourse with a reliable Santa Rosa personal injury attorney, contact us today to schedule a complimentary case evaluation and find out how our team can assist in your recovery.