Marin County Bicycle Accident Lawyer
Bicycles are better for the environment than motor vehicles, and many residents of Marin County ride them for exercise and leisure, while others use them to commute to and from work. While most cyclists are able to enjoy their riding time without issue, it's vital for all bicyclists in Marin County to know the risks they face every time they ride their bikes near motor vehicles. When a car collides with a bicycle, the bicyclist is likely to suffer severe injuries. Traumatic brain damage, spinal cord injuries, internal organ rupture, and other catastrophic injuries are possible whenever a larger vehicle hits a bicyclist.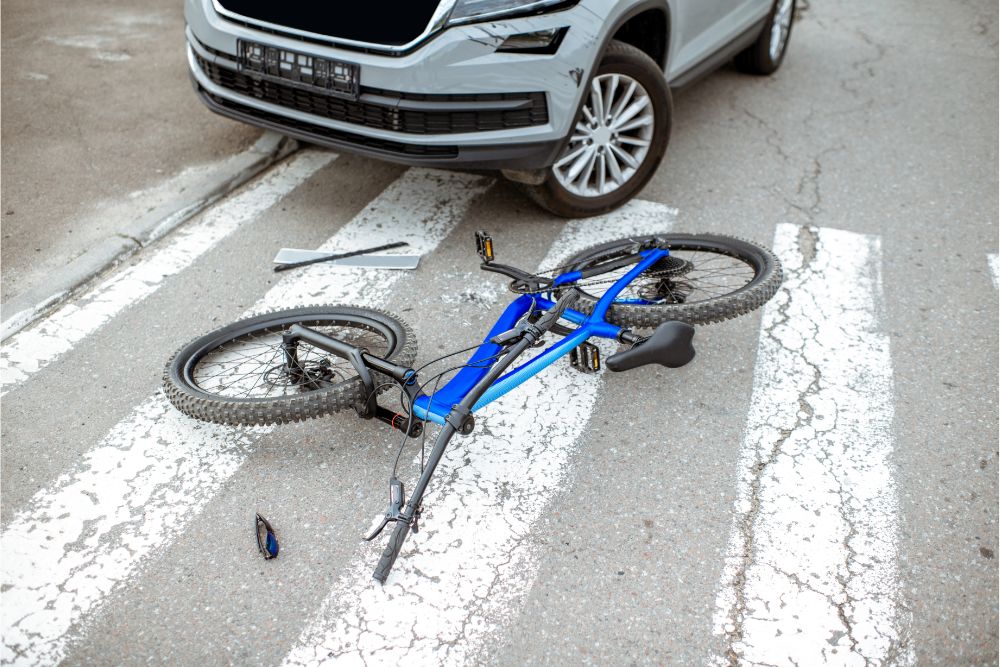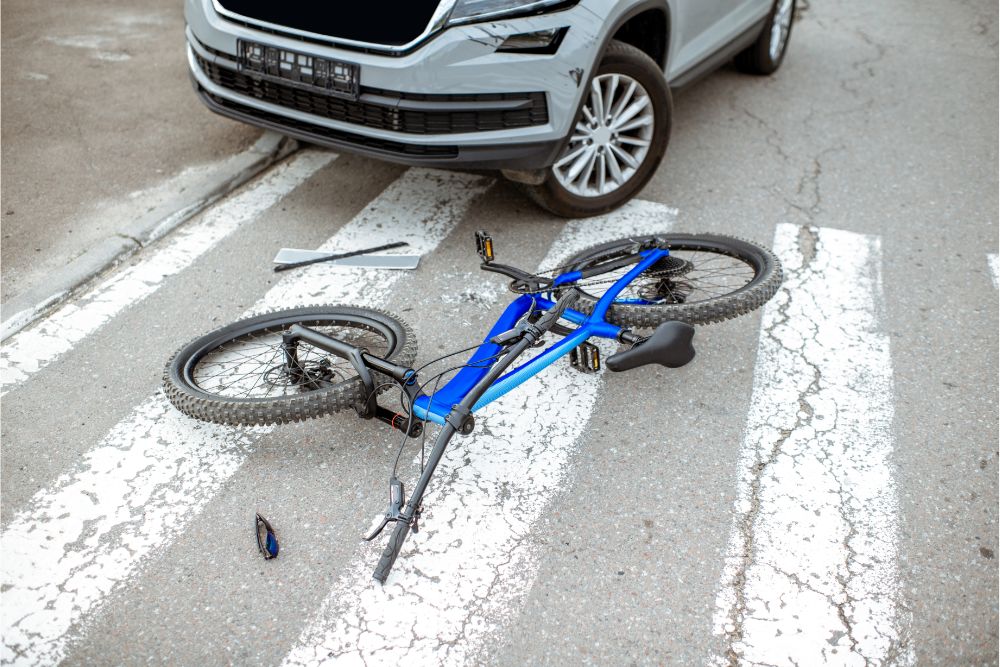 Legal Counsel for Bicycle Accident Victims in Marin County
Bicycle accidents happen in various ways. The first step for any victim to recover from this type of incident is to identify how the crash happened and who is responsible. While a motor vehicle driver who hits a cyclist is almost always at fault for this kind of incident, liability may be unclear in some cases, and it is possible for more than one party to share fault for a damaging accident. Therefore, it's vital for every party involved in a bicycle accident to know their rights and their legal responsibilities. If you believe another party is responsible, then you have the right to seek accountability through various methods.
An experienced Marin County bicycle accident attorney is the ideal resource to consult if you are unsure how to approach your recovery efforts. Many victims of traumatic bicycle accidents in California struggle to determine the best options for recouping their losses. Unfortunately, many people in this situation make unintentional mistakes that lead to diminished recoveries or even legal inability to recover. Whatever your case may entail, the team at Rush Injury Law can provide the detail-oriented legal counsel required to reach the best possible outcome to this situation.
Benefits of Hiring a Marin County Bicycle Accident Lawyer
Any bicycle accident has the potential to cause life-changing injuries to the victim. Unfortunately, they may not know how their accident happened or who is responsible, especially if they suffered serious injuries in the incident in question. With mounting financial pressure from medical bills and inability to work, the physical pain of their injuries, the emotional stress of recovery, and uncertainty regarding the exact sequence of events that led to their accident, any bicycle accident victim can easily feel desperate and isolated when it comes to seeking accountability for the losses they suffered.
An experienced Marin County bicycle accident attorney is the ideal asset to have on your side if you want to maximize the results of the recovery efforts you pursue. Whether you think you can resolve your recent bicycle accident with a claim against the at-fault driver's insurance or you expect more extensive legal action to be necessary, the right attorney will make an incredible difference in the outcome of your claim. They can help you establish liability and prove the full scope of your claimable damages to maximize your recovery. They can also potentially uncover compensation that you might not have known about on your own.
Rush Injury Law has helped many past clients confidently navigate very complex civil claims. We have years of experience handling all types of personal injury claims on behalf of clients throughout Marin County, including many past bicycle accident claims. We can help our clients identify the party or parties bearing liability for their damage and guide them through their recovery efforts.
Filing an auto insurance claim is typically the first step in any vehicle accident victim's recovery, and California law uses the fault rule to resolve car accidents. When an injured victim cannot file an insurance claim, or if their damages exceed an at-fault driver's available insurance coverage, a personal injury claim becomes their best option for recovering as fully as possible. Your recovery process after a bicycle accident is likely to be multifaceted and arduous, but you have the best chance of reaching positive results with a Marin County bicycle accident attorney you can trust.
Common Causes of Bicycle Accidents
Bicycle accidents happen for many of the same reasons that all other motor vehicle accidents happen, but there are several other risk factors unique to bicycles that all cyclists must acknowledge. Primarily, bicycles are smaller and harder for nearby drivers to notice than standard passenger vehicles. This leaves many riders vulnerable to collisions with larger vehicles in many situations. Bicycles also offer no physical protection in a crash. As a result, the victim will not only sustain injuries from the primary impact from the other vehicle but also a secondary impact from being thrown to the ground or against another surface.
Some of the leading causes of bicycle accidents throughout Marin County each year include:
Distracted driving, such as cell phone use behind the wheel, which diverts a driver's attention from the road.
Speeding, which reduces how much time and distance a driver has to avoid a collision if traffic patterns suddenly change.
Aggressive driving or any other intentional misconduct behind the wheel. Drivers who cause bicycle accidents this way are not only likely to cause catastrophic injuries and face extensive civil liability, but they also face criminal charges based on the severity of their actions.
DUI (driving under the influence) of alcohol or other drugs. This is illegal and extremely dangerous, and a defendant who hits a bicyclist while driving in any impaired state will face fines, driver's license suspension, incarceration, and liability for the damages they caused. In addition, DUI will lead to enhanced penalties whenever the defendant's actions result in actual harm to others.
If you believe that any other party is responsible for causing your recent bicycle accident in Marin County, you likely have grounds for legal action against the liable driver. However, if fault for your recent accident seems perfectly obvious, do not make the mistake of assuming you can hold the at-fault party accountable on your own. No matter how simple or complex you believe your bicycle accident claim to be, it is always worth having legal counsel you can trust to help you reach the best possible outcome for your recovery efforts.
How to Prove Fault for a Bicycle Accident Claim
The first thing any victim of a bicycle accident should do after addressing immediate medical concerns is determine fault for the incident. Your Marin County bicycle accident attorney will be invaluable for this, and they can assist you in gathering the evidence you will need to prove fault for the bicycle accident you recently experienced. The pure comparative negligence rule is one important state law to keep in mind if you intend to pursue a civil claim against the driver who injured you. This statute requires fault for an accident to be assigned to each party bearing liability. So, for example, if a case involves two defendants and one is slightly more at fault than the other, the judge overseeing the case may assign 40% and 60% fault to the defendants. Each defendant would be liable for a corresponding percentage of the plaintiff's damages.
Under the pure comparative fault rule, a plaintiff may also face comparative negligence. When a plaintiff bears a fault percentage in any personal injury case, they will lose this percentage of their case award. For example, a plaintiff bearing 30% fault for a $1 million claim could lose $300,000 of any award to compensate for their comparative fault. Additionally, if the plaintiff bears partial responsibility for their bicycle accident, they may not be able to expect an insurance claim settlement offer from the at-fault driver's insurance carrier.
Filing Your Auto Insurance Claim After a Bicycle Accident
Many Americans file all types of insurance claims every day, and auto insurance claims are some of the most common. Every state has laws about car insurance, minimum coverage requirements, and determining liability for accidents. For example, state law requires all drivers to have insurance on their vehicle that covers the following:
At least $15,000 in bodily injury liability coverage for a single person.
At least $30,000 in total accident coverage for all persons injured in a single accident.
At least $5,000 in property damage liability coverage, which typically pays for vehicle repair costs.
Drivers are also heavily encouraged to buy underinsured/uninsured driver protection with their auto insurance. This coverage comes into play if an underinsured or uninsured driver causes an accident with your vehicle, allowing you to claim against your own auto insurance policy. This optional coverage can be incredibly valuable in states that have very high rates of uninsured drivers.
An experienced Marin County bicycle accident attorney can significantly streamline your insurance claim filing process. They can draft your demand letter to the insurer and address any issues that arise with the processing of your claim. If the insurance company rejects your claim or offers an unreasonably low settlement, your attorney will help you determine the best options for resolving this situation.
Claimable Damages in a California Personal Injury Case
The personal injury laws of the state uphold that the plaintiff is legally able to claim compensation for all the damage the defendant caused. The victim of a personal injury must identify who is responsible for causing the incident in question to prove they are liable for the resulting damage. State law permits the plaintiff to seek full repayment of all the economic losses they suffered as well as pain and suffering compensation that reflects the severity of their experiences. Your Marin County bicycle accident attorney will be instrumental in helping you collect the evidence and records needed to show the full scope of economic losses the defendant caused.
An auto insurance claim after a bicycle accident can potentially offer some initial relief. The injured cyclist has a better chance of securing a favorable insurance claim settlement offer when they have a Marin County bicycle accident attorney helping them with their claim. Your legal team can draft your initial demand letter, minimizing the chance of the insurance company attempting any bad faith tactics in their handling of your claim. If the insurance company does not offer a suitable settlement offer, your attorney can negotiate on your behalf until you reach a positive conclusion.
You have the right to file a personal injury claim if the defendant who caused your bicycle accident does not have insurance or if their insurance cannot fully compensate your losses. Once you have exhausted the compensation available through insurance, a personal injury case can enable your recovery of other economic damages. For example, medical expenses, lost income, and property loss can all be listed as economic damages. Additionally, if you face long-term losses in the form of ongoing medical expenses for treating severe injuries, inability to return to work because of a permanent disability the defendant caused, and other long-term damages can be claimed with an attorney's assistance.
A personal injury plaintiff also has the right to claim compensation for the pain and suffering they experienced. Your legal team can help you calculate an appropriate amount based on the severity of the injuries you suffered and the extent of the damage caused by the defendant. State law does not limit pain and suffering compensation in bicycle accident claims, so it's possible for this aspect of your recovery to be substantially greater than your other damages if you suffered any type of permanent harm.
What to Expect From Your Marin County Bicycle Accident Attorney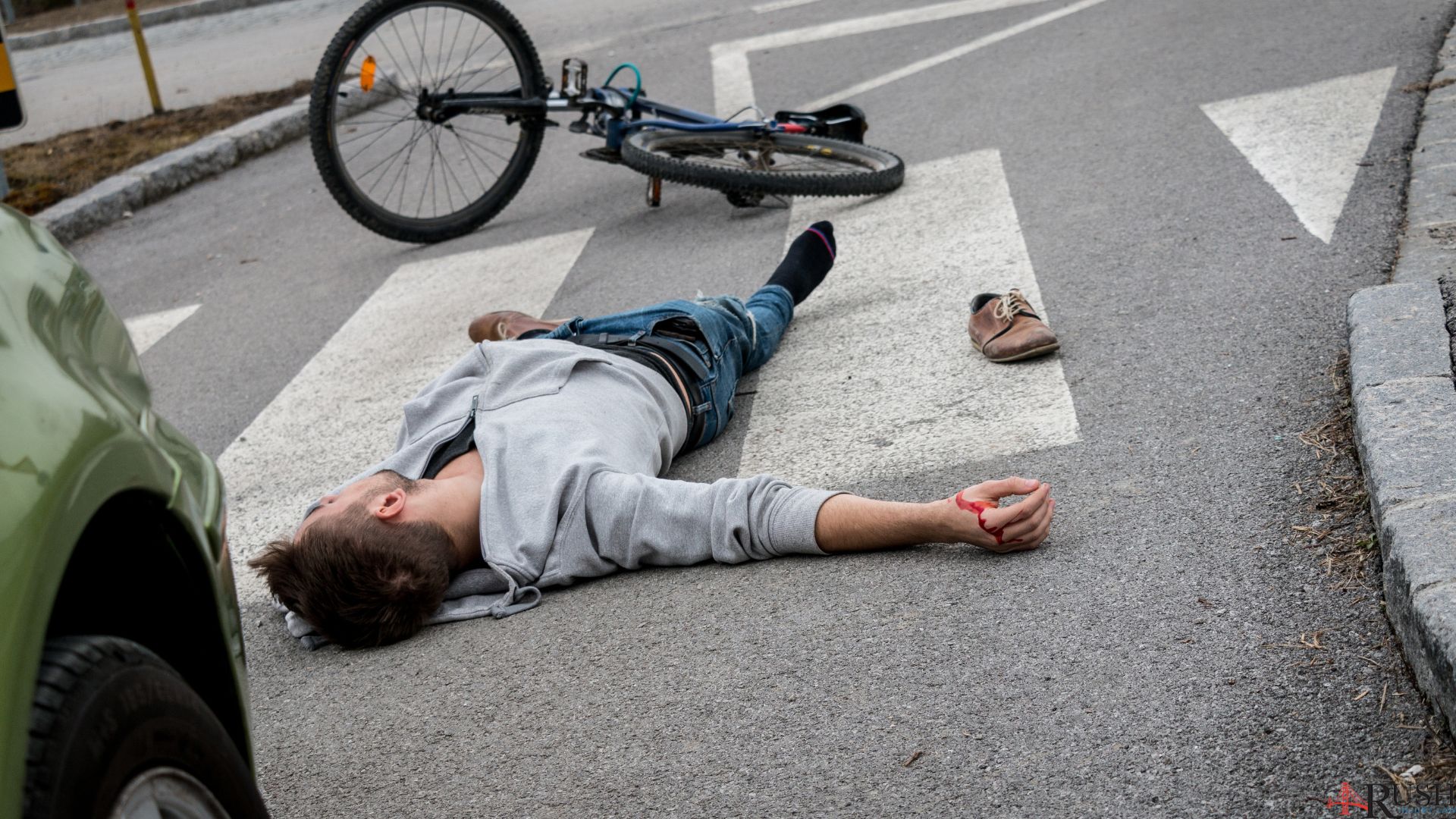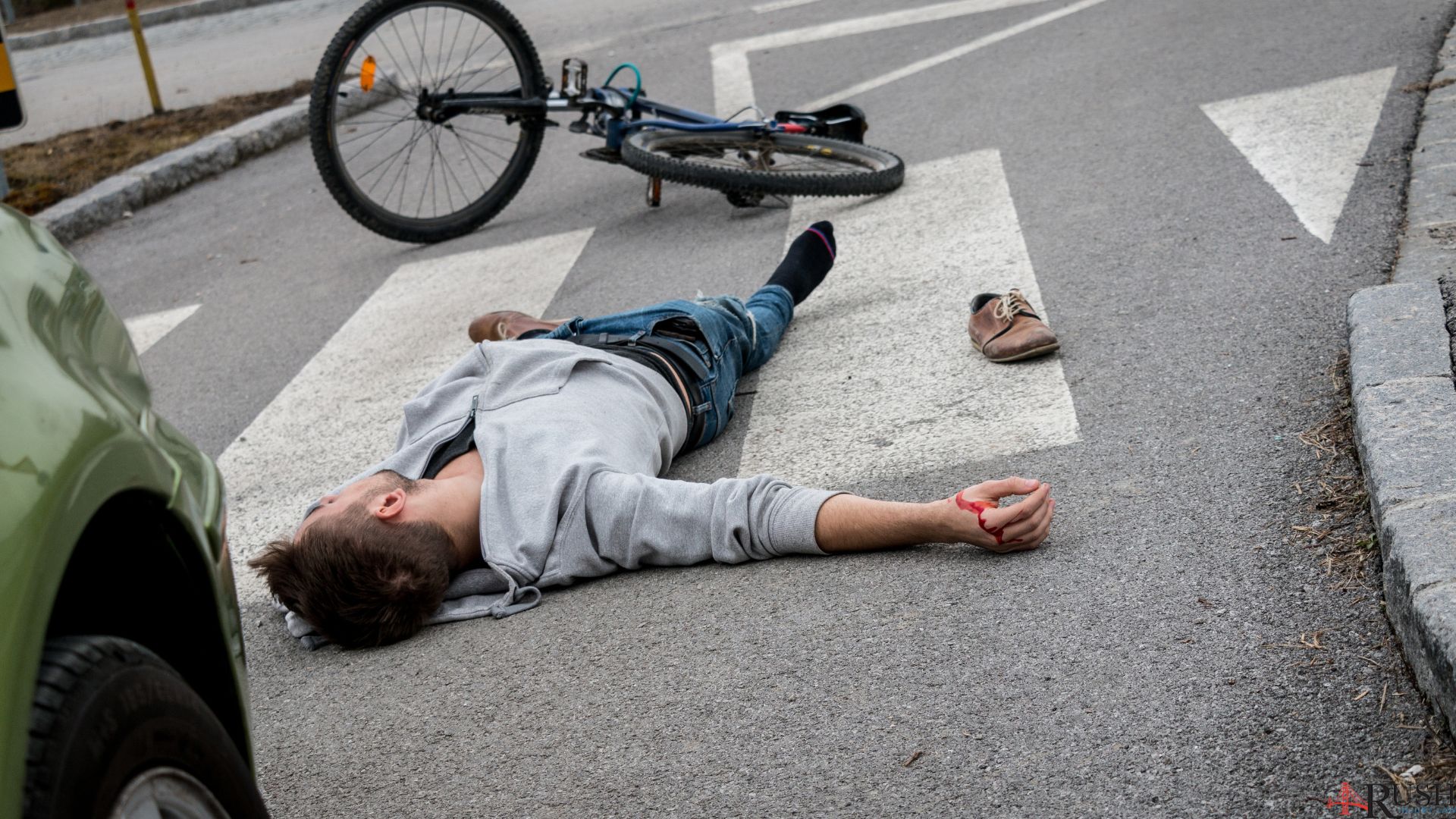 The right attorney can make a tremendous difference in the outcome of any civil claim for damages in Marin County. As long as you take time to research your options for legal representation and choose an attorney who has experience handling cases similar to yours, you can dramatically increase your chances of success with all the legal efforts you pursue in response to the bicycle accident you recently experienced.
Rush Injury Law is a team of experienced Marin County attorneys who know the challenges you are likely to face in the recovery efforts you attempt following a bicycle accident. When another party is responsible for your damages, a Marin County bicycle accident attorney is the best asset you can have on your side for ensuring the at-fault driver's accountability. Learn how a Marin County bicycle accident attorney can assist in your recovery; contact Rush Injury Law today and schedule your consultation with our firm.