Marin County Car Accident Lawyer
Car accidents continue to be a leading cause of accidental deaths and serious injuries throughout the United States each year. These incidents also generate tremendous economic costs in vehicle repairs and replacements, towing, emergency response, and strain on transportation infrastructure. Additionally, drivers can experience a host of life-changing injuries from their accidents, some of which carry permanent effects that impact their lives in various ways.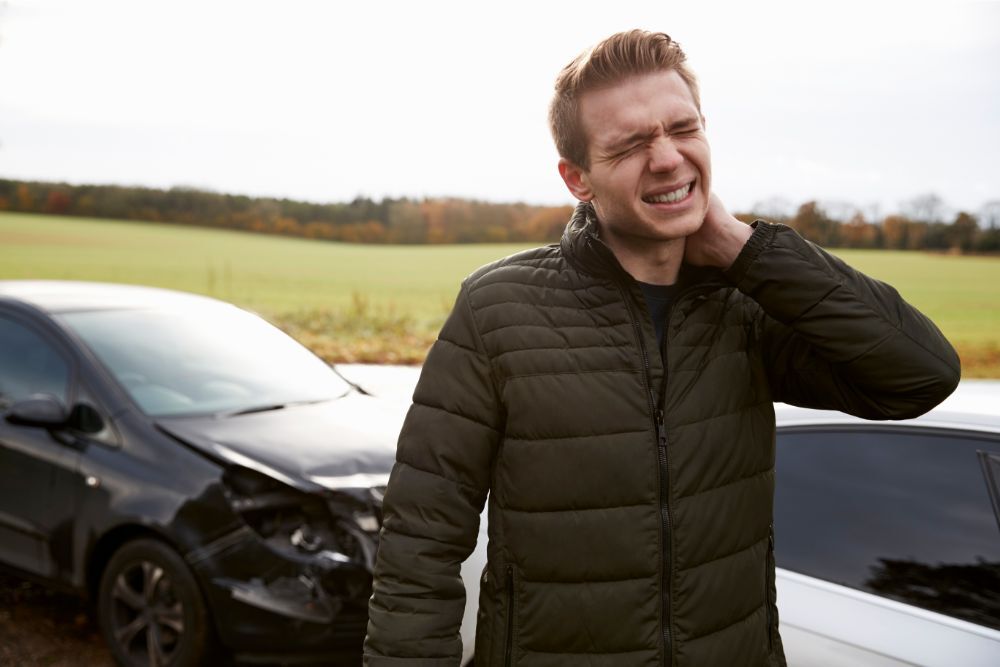 Legal Representation for Victims of Car Accidents in Marin County
Distracted driving, driving under the influence of alcohol and drugs, speeding, and moving violations are just a few examples of how car accidents can happen in Marin County. When they do happen, injured victims need to know their rights and the legal procedures they must address when it comes to recovering their losses.
Recovery from any car accident can be very challenging, but the right attorney can streamline your recovery efforts substantially. The sooner you connect with a Marin County car accident attorney you can trust, the better your chances are of maximizing the compensation you can secure for your damages. Additionally, recovering as fully as the law allows is more likely when you have experienced legal representation on your side.
How Car Accident Lawyers Can Help With Your Claim
Every driver in California must have insurance coverage that meets the state's minimum coverage requirements. An auto policy must include bodily injury liability coverage, total accident liability coverage, and property damage liability coverage. The minimum coverage amounts for these three forms of coverage are $15,000, $30,000, and $5,000, respectively. These coverage requirements might be enough to fully cover the damages from a mild accident, but if your losses eclipse the at-fault driver's coverage, you must prepare to file a personal injury action to recover the full amount of your claimable damages.
An experienced Marin County car accident attorney can make every aspect of your recovery from a car accident easier and more likely to succeed. They can help you file your insurance claim, and if the settlement you receive isn't enough to fully cover your losses, they can help you build a personal injury case against the at-fault driver. In addition, your legal team will be invaluable for recovering any evidence you need to prove fault for the accident and obtaining statements from eyewitnesses who saw the crash occur.
Rush Injury Law has years of experience representing victims of car accidents in Marin County, and we know how challenging these cases can be without legal representation. If you believe you have grounds to take legal action against the driver who caused your accident, you will need an experienced attorney's assistance if you want to maximize your final compensation. The sooner you secure legal counsel, the sooner you can begin your recovery efforts after a damaging accident.
Dealing With Auto Insurance Companies for Marin County Car Accident Cases
Every auto insurance provider in the United States has a legal duty to process all claims in good faith and honor the terms of the insurance policies they sell. Unfortunately, many Americans find dealing with an insurance company representative to be tedious, frustrating, and distressing. As a result, insurance companies tend to look for all the reasons they can find to reduce settlement offers or outright reject claims for coverage.
When you choose Rush Injury Law to represent you after a car accident in Marin County, we will help you file your claim against the at-fault driver's policy and help you submit your demand letter to their insurance carrier. Insurance company representatives are far less likely to attempt any unscrupulous or unethical handling of a claim once they see that a Marin County car accident attorney represents the claimant.
Your legal team can ensure you receive a fair settlement offer, but a severe car accident can easily cause damages that exceed the scope of the at-fault driver's insurance. Rush Injury Law will help you maximize your insurance claim payout and then determine whether further legal recourse is necessary for your complete recovery.
How to Build a Personal Injury Claim for Auto Accidents
When an at-fault driver's insurance cannot fully cover your losses, a personal injury action can potentially help you secure compensation for the remainder of your claimable damages. Proving fault is the first step in all the recovery efforts you pursue, and you must accomplish this before filing your auto insurance claim. However, proving fault in a civil court case for a personal injury requires meeting additional procedural requirements.
In a personal injury case, the plaintiff must identify the party responsible for their injury and then prove they directly caused all their claimed damage. The plaintiff would have the right to claim full repayment for the cost of repairing or replacing their vehicle, all the medical expenses they incur for treating their injuries, and compensation for lost wages if the defendant's actions forced them to be unable to work for an extended period. State law also permits the plaintiff to claim compensation for pain and suffering, and there is no limit to the amount a plaintiff can claim in pain and suffering compensation for a car accident claim.
Find Your Car Accident Lawyer Today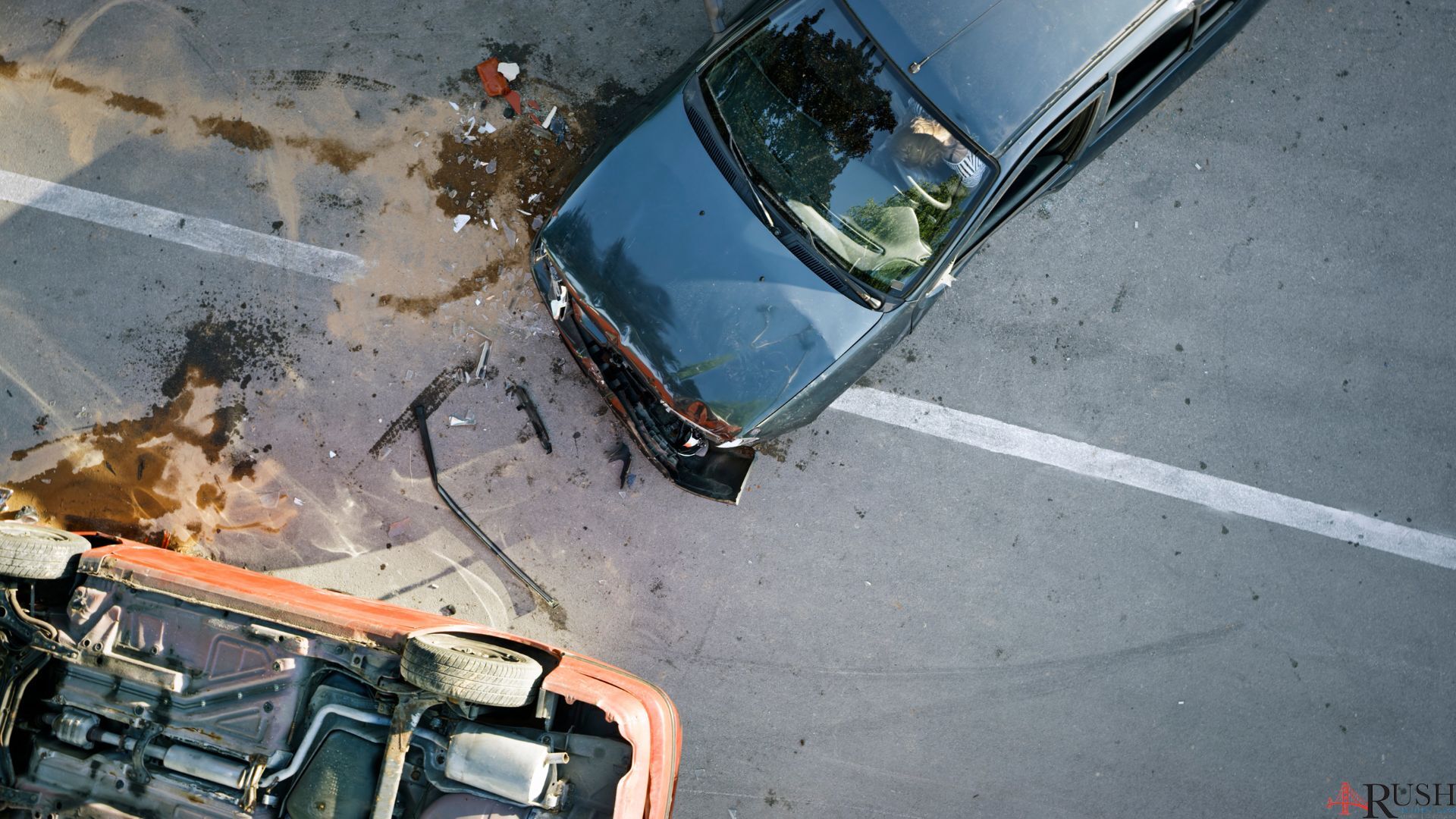 Rush Injury Law has helped many past clients recover more fully than they initially expected. We are often able to identify avenues of recovery our clients would have been likely to overlook on their own. We can also help our client overcome the stress and psychological pressure of the situation with ongoing counsel and support. This helps our clients make more informed decisions and feel more at ease about their case proceedings.
Time is an essential consideration for anyone who is thinking of taking legal action in response to a recent car accident. You have a limited time in which to file your claim against the at-fault driver's insurance policy, and you face the statute of limitations if you plan to file a personal injury claim. Working with the right attorney ensures you meet these deadlines and preserves your legal ability to recover compensation for your damages. Learn how a Marin County car accident attorney can assist with your recovery; contact Rush Injury Law today and schedule a consultation with our team.