Marin County Motorcycle Accident Lawyer
Motorcycles are popular, but it is crucial for anyone who enjoys riding their motorcycle in Marin County to understand the risks they face every time they get on their bike. Even the most careful and attentive motorcyclists cannot always anticipate the actions of other drivers, and a motorcyclist faces the same risk factors as any other passenger vehicle driver. However, they do not have the same physical protection when an accident occurs. A motorcycle offers virtually no physical protection from crash impact forces, and many motorcycle accidents result in catastrophic injuries.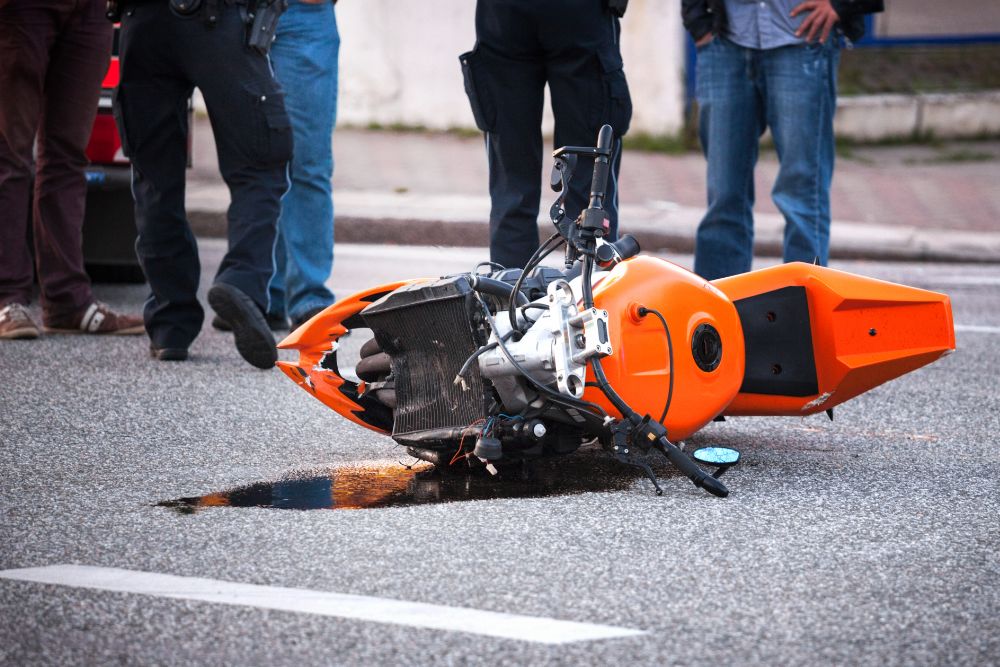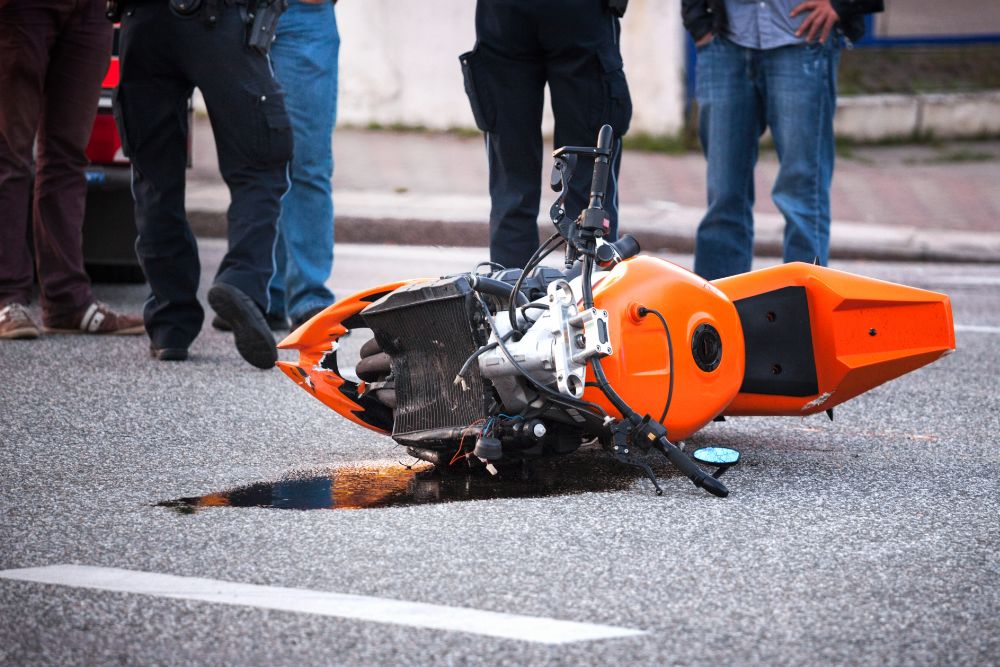 Representing Marin County Motorcycle Accident Victims
If you or a family member is injured in a motorcycle accident in Marin County, a motorcycle accident attorney is the best resource you can seek for guidance and support in the aftermath of this damaging event. The right legal team can reduce uncertainty and assist you in determining the best path toward recovering your losses. You could be entitled to recover much more than you initially expected, but it is vital to speak with an experienced Marin County motorcycle accident attorney right away after the incident to have the best chance of recovering as fully as the law allows.
Rush Injury Law has many years of experience helping clients in Marin County and throughout California with their personal injury claims, for example, those pertaining to motor vehicle accidents. Our team has represented many victims of motorcycle accidents in the past, and we know the legal challenges you are likely to face in your pursuit of recompense for damage suffered. Quickly securing legal representation you can trust after your accident offers the best chance of maximizing your recovery.
Most Common Reasons for Motorcycle Accidents in Marin County
It's vital for every rider to understand the unique risks they face while using their motorcycles. A few reasons for motorcycle accidents that generate complex legal proceedings include:
Distraction behind the wheel. Any distracted driver is a danger to themselves and other motorists around them, but motorcycles are much smaller and more difficult to notice than other passenger vehicles, leaving riders more susceptible to distracted driving accidents. In addition, cell phone use is the most commonly reported type of driving while distracted despite the state's ban on cell phone use while driving.
Intoxicated driving can increase not only the chances of an accident happening in the first place but also the extent of the resulting damage. Driving under the influence (DUI) of alcohol or drugs will mean fines, incarceration, and loss of driving privileges for the at-fault driver, and their penalties automatically increase when they injure or kill someone. The defendant in a DUI accident case faces not only criminal charges from the state but also a civil claim from the victim they injured.
Speeding, which significantly increases the chances of an accident resulting in fatal injuries.
Failure to navigate intersections correctly, making illegal turns, failing to stop at stop signs, and other moving violations that disrupt the flow of traffic.
Poor visibility. Motorcycles are inherently less visible than most other vehicles, leaving them susceptible to poor visibility, such as low light, inclement weather, or heavy traffic congestion.
Ultimately, no matter how your recent motorcycle accident occurred, if someone else is responsible for causing it, you can hold them liable for the damage they inflicted on you and your family.
Filing Your Auto Insurance Claim for a Motorcycle Accident in Marin County
Every driver in California must have appropriate auto insurance coverage that meets the state's minimum requirements. For example, a minimum coverage policy in Marin County must include at least 15/30/5 coverage, meaning $15,000 or more in bodily injury coverage for a single person, at least $30,000 in bodily injury coverage for all persons injured in a single accident, and at least $5,000 in property damage liability coverage.
Drivers are also encouraged to buy underinsured/uninsured motorist coverage. In the event an at-fault driver does not have insurance, this coverage option allows an injured driver to file against their own policy for some expedient compensation. Due to the fact that California has a very high rate of uninsured drivers, it is wise for all Marin County drivers to consider purchasing this coverage option.
After you have proven the accident you experienced resulted from another driver's negligence or misconduct behind the wheel, filing an insurance claim against them is usually your first step toward recovering your losses. Having a Marin County motorcycle accident attorney help you with this will significantly improve your experience with the insurance claim process, reducing the chances of facing any unfair pushback against your legitimate claim.
Filing a Personal Injury Claim for a Marin County Motorcycle Accident
If your damages exceed the coverage available through an at-fault driver's auto insurance policy or if they do not have insurance, you can proceed with a personal injury claim against them to recover any and all outstanding damage they caused. A successful insurance claim may provide some coverage for your medical expenses and lost income, but a personal injury case can potentially help you recover the full range of the damage you suffered.
Most of the personal injury cases filed in Marin County generate from acts of negligence. Success with this type of case requires proving the at-fault driver was negligent in a manner that directly caused the crash in question and that your damages are the direct results of their negligence. In the event they caused the crash through any form of illegal misconduct, such as drinking and driving, they face criminal penalties from the state in addition to your civil suit, and it's possible for this to influence your final recovery in various ways.
The damages available to plaintiffs in most California personal injury cases include:
Property damages, such as the cost of repairing or replacing a vehicle. Auto insurance might cover part of your losses, but any remaining property loss can be recovered through your personal injury claim. You can also include the cost of repairing or replacing any belongings lost or damaged in the crash.
Medical expenses, including both immediate and future health care costs necessary for reaching maximum medical improvement. Many motorcycle accident victims suffer catastrophic injuries like traumatic brain damage, spinal cord injuries, and broken bones. A skillful Marin County motorcycle accident attorney can work with their client's medical care team to establish the full range of medical issues they face to ensure complete recovery.
Lost income. Unfortunately, many motorcycle accident victims are so severely injured they are left unable to work for extended periods of time after their accidents. You can hold a defendant accountable for your lost wages during your recovery; you are also allowed to seek money for lost future income if you cannot resume your job due to your injury.
Pain and suffering compensation. The physical pain and psychological trauma you suffered from your motorcycle accident are compensable losses under California's personal injury laws. Your Marin County motorcycle accident attorney can assist you in calculating an appropriate amount based on the long-term damage you face and whether you are permanently disabled in any way from your accident.
Once you have an experienced legal team handling your case, you might be surprised to learn you can seek far more compensation than you initially expected. First, however, it is important to remember the state's pure comparative negligence rule if you intend to file any type of personal injury case against another party.
When a plaintiff bears partial responsibility for a personal injury, the pure comparative negligence law allows them to still recover compensation from the defendant, but they lose a percentage of the case award equal to their percentage of fault for causing the accident. So, if you are found 25% at fault for your motorcycle accident, you would lose 25% of the final case award to reflect your shared liability.
What to Expect From Your Marin County Motorcycle Accident Attorney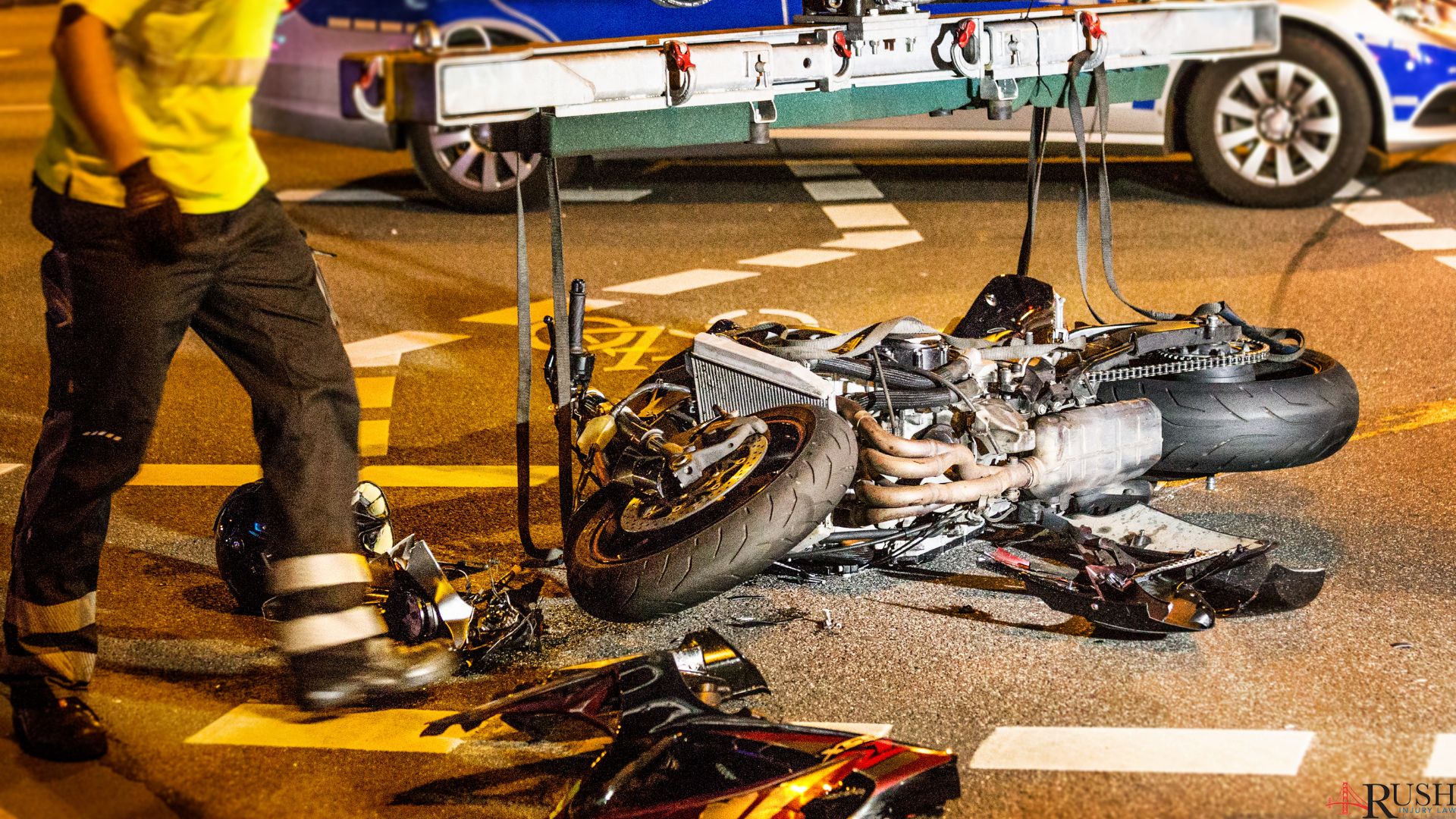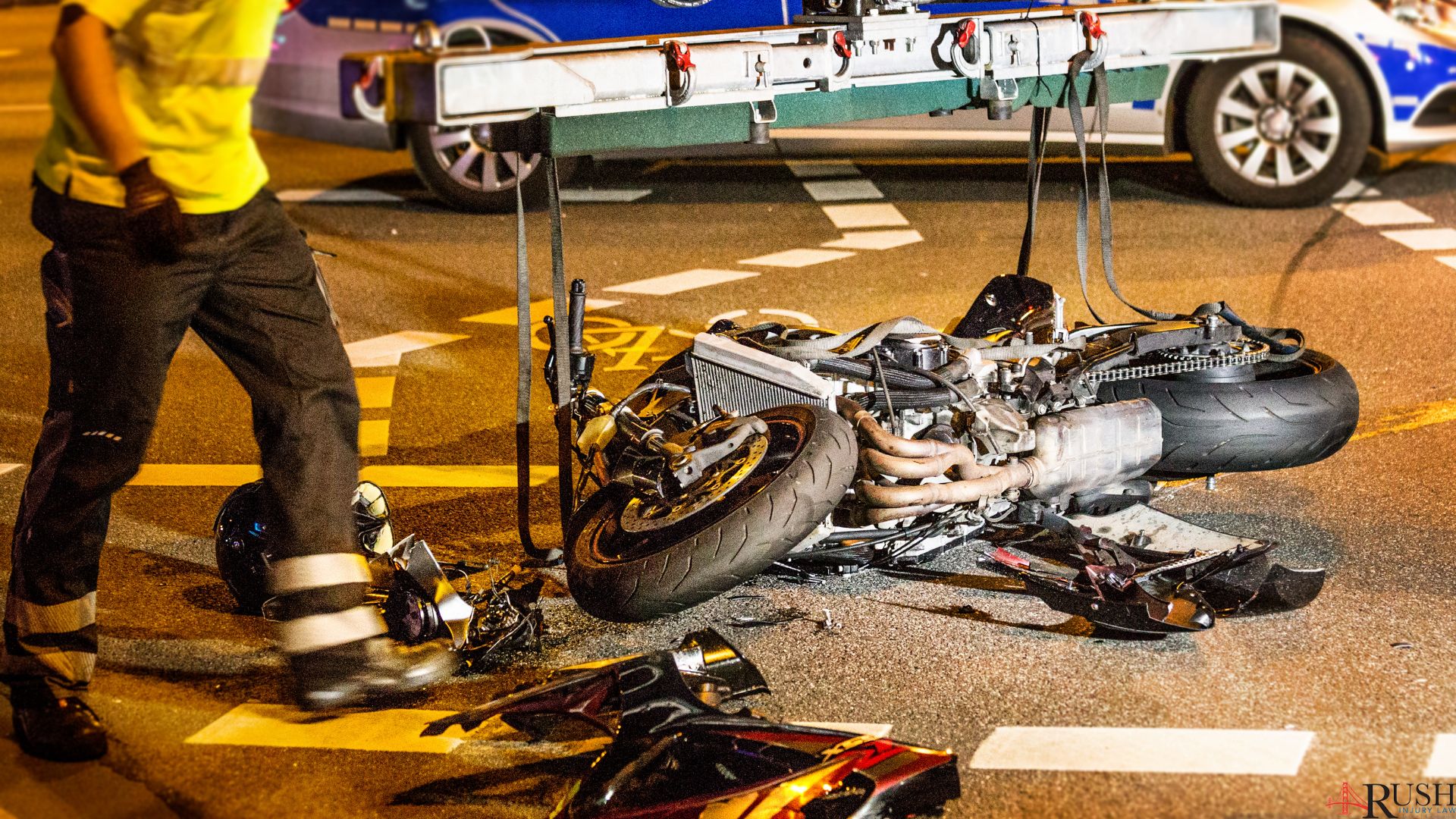 When you have experienced legal counsel on your side, it is much easier to approach a difficult series of civil court proceedings with confidence. It's natural to feel uncertain about your options for legal recourse and experience uncertainty and distress once you assess the economic impact your motorcycle has had. However, securing a Marin County motorcycle accident attorney to assist you with your case can remove doubt and help you reach much better results than you may have initially expected.
Rush Injury Law offers compassionate and responsive legal representation to clients in the Marin County area suffering in the aftermath of motorcycle accidents. We understand that the average person may not know what to do after this type of damaging incident, and unfortunately, many victims accept lowball settlements and overlook their available channels of recovery. Our goal in each case we accept is to help our client secure the greatest case award possible under state law. If you are reeling in the aftermath of a motorcycle accident that someone else caused, contact us today and schedule your case review with a Marin County motorcycle accident attorney.