Napa Bicycle Accident Lawyer
Bicycles are common sights throughout the Napa, CA, area, and many locals enjoy riding their bikes for exercise and pleasure daily. In addition, some use bicycles as environmentally friendly transportation to and from work through the busy metropolitan areas of California. Most can enjoy riding their bikes without problems, but others are not so fortunate and experience devastating bicycle accidents. Whenever a motor vehicle driver hits a bicyclist, the bicyclist is likely to sustain life-changing injuries.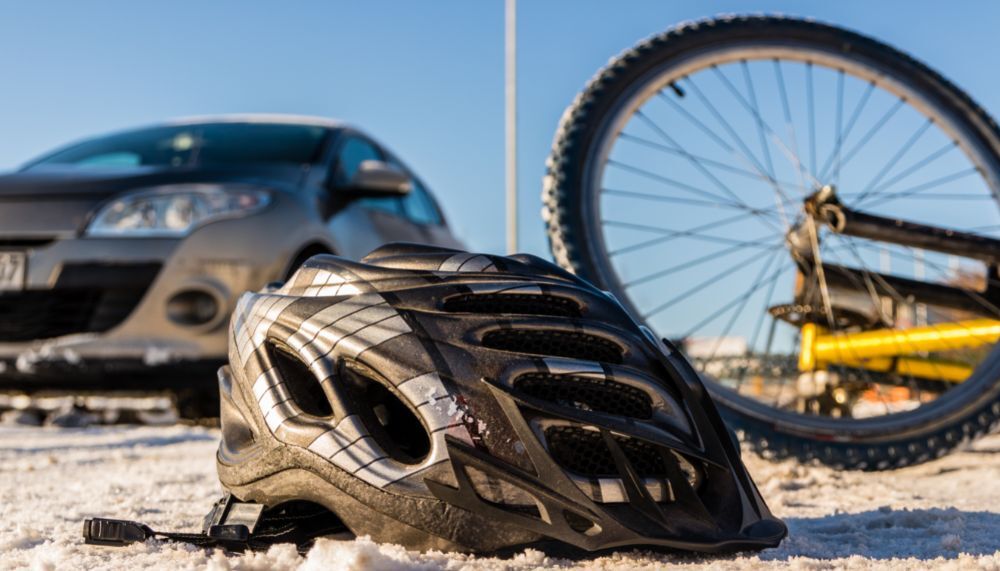 Legal Representation for Napa, CA, Bicycle Accident Victims
If you or a loved one recently suffered injuries in a bicycle accident someone else caused in the Napa, CA, area, it's essential to have legal counsel you can trust to guide you through the complex aftermath you face. In addition, your Napa bicycle accident attorney can help you determine your best options for recovery, potentially revealing avenues of compensation you would have overlooked on your own.
Rush Injury Law provides compassionate legal counsel to injured bicyclists in Napa, CA. We know how damaging these incidents can be and the many questions victims often have about their rights and recovery options. It's important to understand your legal options in this situation, so you do not unintentionally accept a settlement offer that does not measure up to your losses. The sooner you secure legal representation from a Napa bicycle accident lawyer, the sooner you can begin working toward the recovery you deserve.
Benefits of Legal Representation After a Bicycle Accident
While it's technically possible to file your own civil action and pursue an insurance claim without an attorney, this is incredibly risky. You could jeopardize your final recovery if you do not have legal counsel you can trust for your claim. If you tried to handle everything on your own, you would face strict procedural deadlines with the court, a complex insurance claim process, and the medical aftermath of your accident all at once.
Hiring an experienced Napa bicycle accident attorney to represent you can make a very challenging situation a bit easier to bear. When you choose Rush Injury Law to represent you in a bicycle accident claim, we will get to work quickly securing the evidence you need to prove liability for the incident and establish the full scope of your claimable damages. Our goal is to help every client recover from their personal injury with peace of mind, knowing their case is in capable hands.
Ultimately, hiring a Napa bicycle accident lawyer to represent you significantly increases the chances of success with an insurance claim against the driver at fault. However, insurance is unlikely to fully cover the damages resulting from a serious bicycle accident. Therefore, legal counsel from an experienced attorney will also improve your chances of success with a personal injury claim once you have exhausted your recovery options through insurance.
Can I File an Insurance Claim After a Bicycle Accident Someone Else Caused?
California law recognizes bicycles as vehicles for most purposes, and the state upholds a fault-based system for resolving vehicle accident claims. If a driver causes an accident with a bicyclist, the initial aftermath will likely mirror any other accident involving two or more motor vehicles. The injured party has the right to file an auto insurance claim against the policy of the driver who caused the accident.
Dealing with insurance companies is often challenging, and insurers typically look for all reasons they can find to reduce or deny claims for coverage. When you have a Napa bicycle accident attorney representing you after your accident, they can assist you in drafting your demand letter to the insurance company. Once the insurer sees that you have legal representation, they will be unlikely to interfere with your claim in any way.
Common Causes of Bicycle Accidents in California
Whether you intend to file an insurance claim, a personal injury suit, or both following your bicycle accident, proving fault for the incident will be essential to your recovery. For example, California's fault-based auto insurance system means you must prove fault to secure an insurance claim payout from the responsible driver's insurance carrier. Similarly, if you intend to file a personal injury claim to recover damages that insurance can't cover, you must prove the defendant directly caused your damages to hold them accountable.
Some commonly reported causes of bicycle accidents in the Napa, CA, area that lead to personal injury claims include:
Distracted driving, which accounts for most of the vehicle accidents in the United States each year. Bicycles are smaller and easier to miss than most other passenger vehicles, and distracted driving can easily lead to a devastating bicycle accident in Napa.
Driving under the influence (DUI). Any driver who causes an accident because they were intoxicated behind the wheel faces criminal charges for breaking California's DUI laws and civil liability for victims' damages. Penalties for DUI in California can include fines, jail time, and driver's license suspension, but penalties can increase significantly if the defendant hurts or kills anyone because of DUI.
Speeding. Exceeding the speed limit reduces a driver's time and space to slow down or stop to avoid a collision. As a result, bicycle accidents at high speeds are likely to result in catastrophic injuries.
Moving violations and disrupting the flow of traffic. When drivers perform illegal turns, run red lights, or fail to navigate intersections correctly, they can easily cause serious accidents.
Success with an insurance claim and subsequent personal injury claim after a bicycle accident hinges on the victim's ability to prove how the accident happened, who is responsible for causing it, and the damages resulting from the incident.
Potential Injuries From Bicycle Accidents
Even the highest quality bicycle helmets and safety equipment can only mitigate the injuries that might occur from a bicycle accident. Many people who experience these incidents suffer multiple traumatic injuries, some of which may entail long-term medical complications or even permanent disabilities. Some commonly reported bicycle accident injuries in California include:
Traumatic brain injuries, which can easily be fatal without immediate medical intervention. Many brain injuries are difficult to treat and likely to cause long-term or permanent complications for the victim.
Spinal injuries, which can potentially result in paralysis depending on the location and severity of an injury to the spinal cord.
Broken bones. Crash impact forces from the primary impact with the other vehicle and the secondary impact of hitting the ground can easily result in multiple bone fractures.
Facial and dental injuries. These can be extremely painful, requiring extensive reconstructive surgery, and may result in permanent scarring and disfigurement.
Many victims of bicycle accidents face extensive immediate and long-term damage from these incidents. These incidents are also often traumatic, and victims who sustain painful injuries and harrowing and life-threatening experiences often face persistent psychological disturbances following these incidents.
It's common for victims to be unaware of the full range of their rights and options for legal recourse, only realizing the true potential of their cases once they secure legal representation. Therefore, when you choose Rush Injury Law to represent you in a bicycle accident claim in Napa, we will carefully review the full scope of the effects your accident has had on your life and the lives of your family members to ensure we address your unique needs throughout your case proceedings.
Filing a Personal Injury Claim for a Bicycle Accident in Napa, CA
An experienced Napa bicycle accident attorney is an essential asset if you plan to take legal action in response to a bicycle accident someone else caused. The sooner you speak with an attorney about your situation, the sooner they can begin working on your case and helping you reach a suitable outcome. California enforces a two-year statute of limitations on personal injury claims. While this may seem like plenty of time, it is always best to initiate legal proceedings as quickly as possible after a personal injury.
Success with any personal injury claim requires proving several foundational facts that establish the defendant's liability for the plaintiff's damages. First, the plaintiff must identify the party or parties they believe to be responsible for causing their bicycle accident and then prove the defendant failed to act with reasonable care in a manner that resulted in the accident in question. Once the defendant is proven to have caused the plaintiff's damages, the plaintiff must provide a complete and accurate accounting of those damages and prove they directly resulted from the defendant's actions and not some other cause.
Damages in a Bicycle Accident Claim
California's personal injury laws enable the victims of the negligence or intentional misconduct of others to hold those at-fault parties accountable for all economic losses sustained because of their harmful actions. This means you can hold the defendant in your bicycle accident suit accountable for any economic losses their insurance policy can't cover, including your immediate medical expenses following the accident, the long-term medical treatment costs you face to manage the effects of the incident in the future, and the impact your accident has had on your ability to work and earn income.
California law enables you to seek compensation for any property damages not covered by the defendant's auto insurance, and state law enables a plaintiff to seek compensation for pain and suffering in addition to their economic damages. There is no limit to the amount a personal injury plaintiff can claim in pain and suffering compensation. A good Napa bicycle accident attorney will carefully leverage the facts of the case to prove the scope and severity of their client's condition following the accident in question.
Many plaintiffs in bicycle accident claims discover that pain and suffering account for most of their final recoveries. However, the exact value of your claim hinges on many variables, so it's important to discuss your case with an experienced Napa bicycle accident attorney as quickly as possible for the best chance of maximizing your recovery.
One variable that may work against the plaintiff in a bicycle accident claim in California is the pure comparative negligence statute. This law upholds that a plaintiff must lose a percentage of their case award from a personal injury suit if an investigation determines they are partially responsible for the accident. If a case reveals that a plaintiff contributed to causing their bicycle accident, the judge handling the case will assign them a fault percentage and reduce their final case award accordingly.
What to Expect From Your Napa Bicycle Accident Lawyer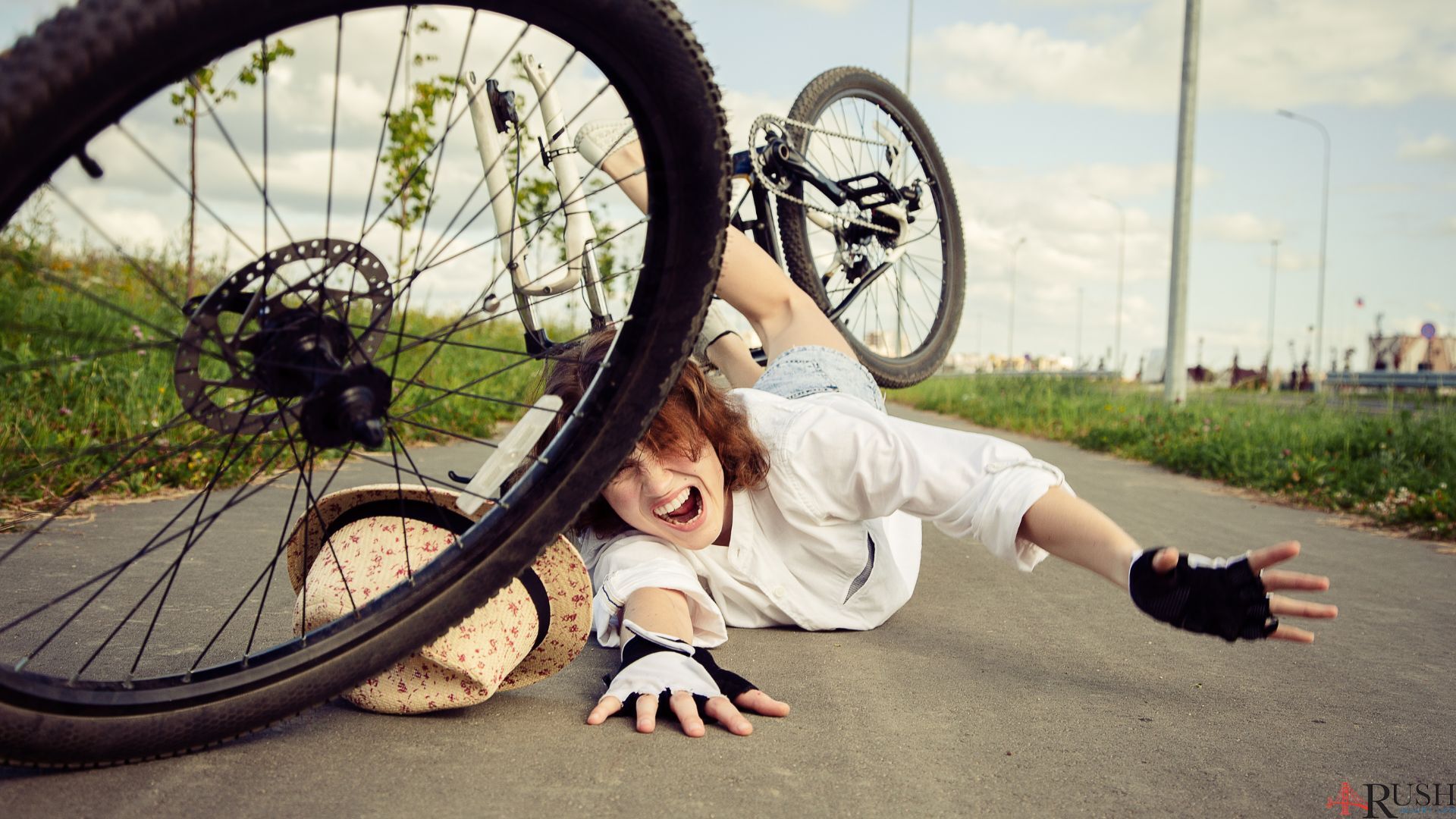 The right attorney can be a great asset, no matter what your bicycle accident claim may entail. When you choose Rush Injury Law to represent you in a Napa, CA, bicycle accident case, you can rest assured that we will carefully review and exhaust every recovery option available. Navigating the initial aftermath of an accident while recovering from painful injuries would be incredibly difficult, and you can rely on our team to provide the measured and compassionate legal guidance you need to make more informed decisions about your legal proceedings following your accident.
Our firm can help you secure the evidence, witness testimony, and expert witness insights you may need to establish fault for your recent accident and hold the responsible driver accountable. Our team's goal in every Napa, CA, personal injury case we accept is to help our client recover as fully as state law permits. So, whether you are unsure how to establish fault when more than one party could bear liability for a recent bicycle accident or do not know the best first steps to take after a bicycle accident, we can offer the guidance you need in this difficult time.
It is always best to work quickly to secure the legal counsel you need to succeed with your personal injury claim for a bicycle accident. Rush Injury Law can offer the comprehensive and responsive legal counsel you need for your case. To discuss your legal options for recovering damages sustained in a bicycle accident, contact Rush Injury Law today and schedule your consultation with a Napa bicycle accident attorney.