Napa Personal Injury Attorney
Sustaining a serious injury can significantly impact nearly every aspect of your life. Motor vehicle collisions, slip and falls, defective products, medical malpractice, and workplace accidents can all result in painful and potentially permanently debilitating injuries. As your body struggles to recover, you face mounting medical bills along with your regular financial obligations, and weeks or months of lost income can make it virtually impossible to keep up. You may be prevented from reentering the workforce at all, leaving you uncertain as to how you will support your loved ones in the future.
Unfortunately, insurance companies take full advantage of this stressful and overwhelming situation, and many people fail to recover the compensation they are rightfully owed because they do not understand their rights or options for legal recourse. If you were injured due to the reckless or negligent behavior of another person or entity, Rush Injury Law is here to help you recover the compensation you deserve. Read on to learn more about personal injury claims, then contact our team today to discuss your case.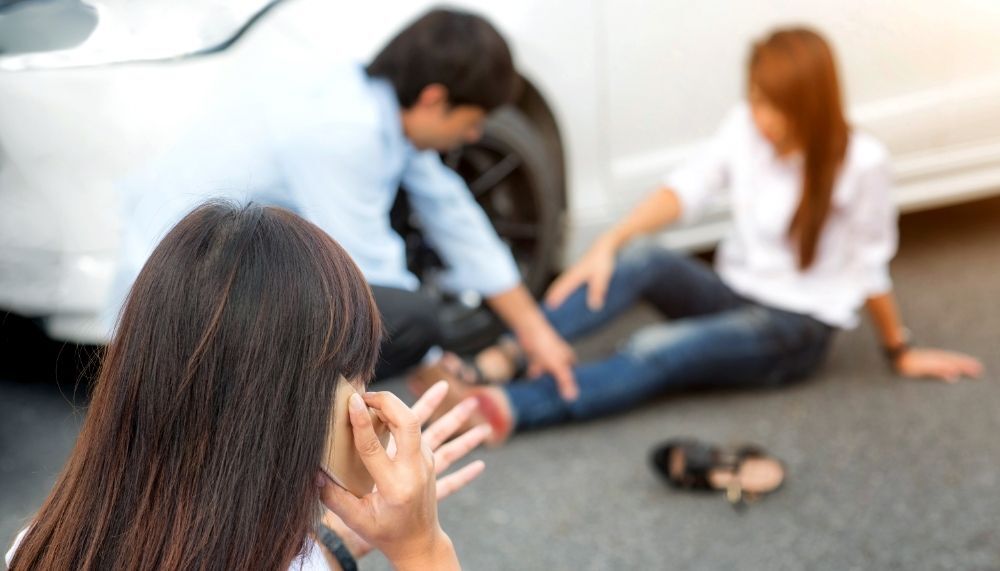 Common Injuries in Personal Injury Cases in Napa, CA
Our Napa personal injury attorneys can handle any type of injury case, including:
Spinal Cord Damage
Neck and Back Injuries
Loss or Removal of a Limb
Loss or Limited Use of a Body Organ, Function, or System
Permanent Disfigurement
Soft Tissue Injuries
Serious Burns
How Does a Personal Injury Claim Work?
Before taking your case to civil court, your Napa personal injury attorney will attempt to settle your claim by negotiating with the liable party or their insurance company. They gather as much information as possible about your claim, including all relevant details regarding the nature and extent of your injuries and the fault for the injury-causing accident. Then, they prepare a demand letter that sets forth your arguments about your injuries, the damages you suffered due to the injuries, and why the defendant is legally responsible for paying these damages. It concludes with a specific demand for a lump sum that settles your claim.
If the liable party or their insurance company accepts responsibility for your injury and responds with a settlement offer, your attorney will review it with you to determine if their offer is fair and advise you on how to move forward. Remember that your recovery should include not only past expenses but any future medical treatment you may need and the impact of your injuries on your ability to work. If they deny your claim or fail to offer a reasonable settlement amount and your attorney is unable to negotiate a larger amount, the next step is to initiate a personal injury claim against the liable party.
A personal injury claim begins with filing a complaint, which is a legal document that outlines your arguments for recovery, the material facts that support your arguments, and the damages you are requesting in relief. After filing the complaint and serving it on the defendant, they have 30 days to file a response, and then the discovery process commences. During this stage, your attorney and the defendant's attorney will exchange any information that may be used as evidence during the trial. The trial is set after discovery is completed. Settlement is possible at any stage of the process, up to or during the trial itself. Your attorney will represent you in court and update you throughout the litigation phase as to how your case is progressing.
Whether you obtain a settlement or win a trial verdict, your attorney will arrange to collect the compensation owed by the defendant. This can involve having the defendant's insurance company mail a check to your attorney's office or filing post-trial motions. If your case was settled, you will sign settlement and release forms agreeing that you will end your claim (or will not sue them in connection with the accident) in exchange for compensation.
What Does a Personal Injury Attorney Do for Their Clients?
Personal injury attorneys provide legal representation and counsel for clients from the very beginning of their case, including:
Explaining Your Case – Your Napa personal injury attorney can explain your rights, how the law applies to your case, and the statute of limitations you must adhere to for a valid claim. Personal injury claims often involve complicated medical, insurance, and legal jargon, and your attorney can interpret these terms for you to ensure you understand and know what to expect from various legal procedures. They will be on your side every step of the way to offer expert advice, handle the technical aspects of your claim, and effectively guide you through the civil court system.
Investigating Your Claim – Your attorney will thoroughly investigate your injuries and the injury-causing accident to gather evidence that supports your claim. This includes procuring police or incident reports, reviewing surveillance footage, locating witnesses to provide statements, hiring an accident reconstruction expert to explain the cause of the accident, or retaining physical evidence for the case, such as damaged property. They will compile medical reports, doctor's notes, hospital or emergency room bills, and other documentation of your injury and subsequent treatment.
Establishing Liability – The foundation of any successful personal injury claim is negligence, or the defendant's failure to act in a reasonably careful manner that prevents harm to oneself or to others. A person is negligent if they do something that a reasonably careful person would not do in the same situation or if they fail to act in a manner that would be expected from a reasonably careful person in the same situation. Your attorney will identify the party or parties responsible for your injury and establish their liability for your damages to prove negligence.
Proving negligence in a personal injury case involves four main elements:
The defendant owed you a duty of care.According to personal injury law, people often owe a "duty of care" to others, meaning they are legally obligated to act in a way that prevents others from sustaining physical harm or property damage. For example, drivers have a duty to obey traffic laws and keep a proper lookout to avoid crashes, property owners have a duty to maintain and secure their properties, and healthcare providers have a duty to diagnose and treat patients based on accepted professional standards.
The defendant breached this duty of care.If the defendant breaches their duty of care, they are liable for the damages that result from this breach. Continuing with the examples above, a driver who drives at excessive speeds over the posted speed limit, a property owner who fails to identify and promptly address hazards on their property, or a doctor who makes a serious mistake during a surgical procedure would all be considered in violation of their duty of care.
This breach caused you to sustain the injury.Simply breaching duty of care is not sufficient for proving negligence. Instead, your attorney must demonstrate that this violation directly resulted in the injury-causing accident and that you would not have sustained this injury in the absence of the defendant's involvement. California is a comparative negligence state, meaning you can recover compensation for an injury even if you contributed to the accident. For example, if you are involved in a car collision that was 90% the defendant's fault and 10% your fault, a settlement award of $100,000 would be reduced by 10%, allowing you to still recover $90,000 for your injury.
The injury caused you to incur specific damages.Your attorney will help you compile a detailed and accurate list of all the damages you intend to claim. Potential damages in a personal injury case include both economic and non-economic damages. Economic damages refer to damages that can be assigned a dollar value, such as medical expenses (past, present, and future), property damage, loss of income, and loss of earning capacity. Non-economic damages are more subjective and difficult to quantify. They include emotional distress, pain and suffering, physical impairment, disfigurement, loss of consortium, and loss of enjoyment of life.
Negotiating with Insurance Companies – Insurance companies are businesses, and their goal is to represent the financial interests of their clients. To minimize their payout, these companies are notorious for denying or undervaluing valid claims, convincing victims not to seek legal representation, shifting blame, dragging out cases as long as possible, and pressuring them into accepting lowball offers. Your attorney can extensively review the details of the policy and determine the maximum compensation that may be available, then handle all communication with the insurance policy throughout your case.
Litigating Your Case – Although most personal injury cases are settled before going to court, it is necessary in some cases to undergo a full civil trial to recover adequate compensation. If the liable party's insurance company denies your claim or fails to offer a fair settlement, your attorney can litigate your case in civil court and represent you at trial. At trial, a judge will review the evidence to determine if the defendant is responsible for your injury and, if they are liable, the compensation they must provide to cover the damages you incurred due to the injury.
Is a Napa Personal Injury Lawyer Worth It?
State laws can vary depending on the type of personal injury claim you file, and litigation can be extremely complicated. Setting your case up for success requires in-depth knowledge of the law and adherence to strict procedures, statutes of limitation, and rules of evidence. Even a seemingly minor mistake or oversight can negatively impact your case and your ability to secure the maximum recovery amount. Hiring an expert personal injury attorney is the only way to protect your right to recovery, level the playing field in negotiations with insurance companies, and obtain the highest compensation.
While having a Napa personal injury attorney is recommended in most cases, it is crucial if the following situations apply to your claim:
Your injury caused serious trauma, disability, or impairment that will require ongoing medical care and likely prevent you from returning to work.
The insurance company wrongfully denies your claim.
The insurance company acts in bad faith, such as failing to investigate your claim, requiring unnecessary paperwork to stall the processing of your claim, misrepresenting the terms of the policy, or misleading you about your rights.
There are multiple parties who may share liability for your injury and be named as defendants in your case.
Your claim involves a local, state, or federal government entity or government employee.
How Much Do Personal Injury Lawyers Cost in California?
Personal injury lawyers typically charge a contingency fee for their services, which refers to a percentage of the total settlement amount obtained or verdict awarded by the court. This amount will depend on the nature and severity of your injuries, the losses you have incurred, and the length of time your injury is anticipated to last. In California, a common contingency fee equals one-third or 33.33%, but attorneys can charge fees ranging from 25% to 75% depending on their experience, the location, the complexity of your case, whether your case goes to trial, and other factors. The more complicated your case is, the more work it requires, and the longer it takes to conclude, the more you can expect to pay. If your attorney does not win the case or is unable to recover compensation for your claim, they will not require you to pay for their services.
Recover the Maximum Compensation With Expert Legal Counsel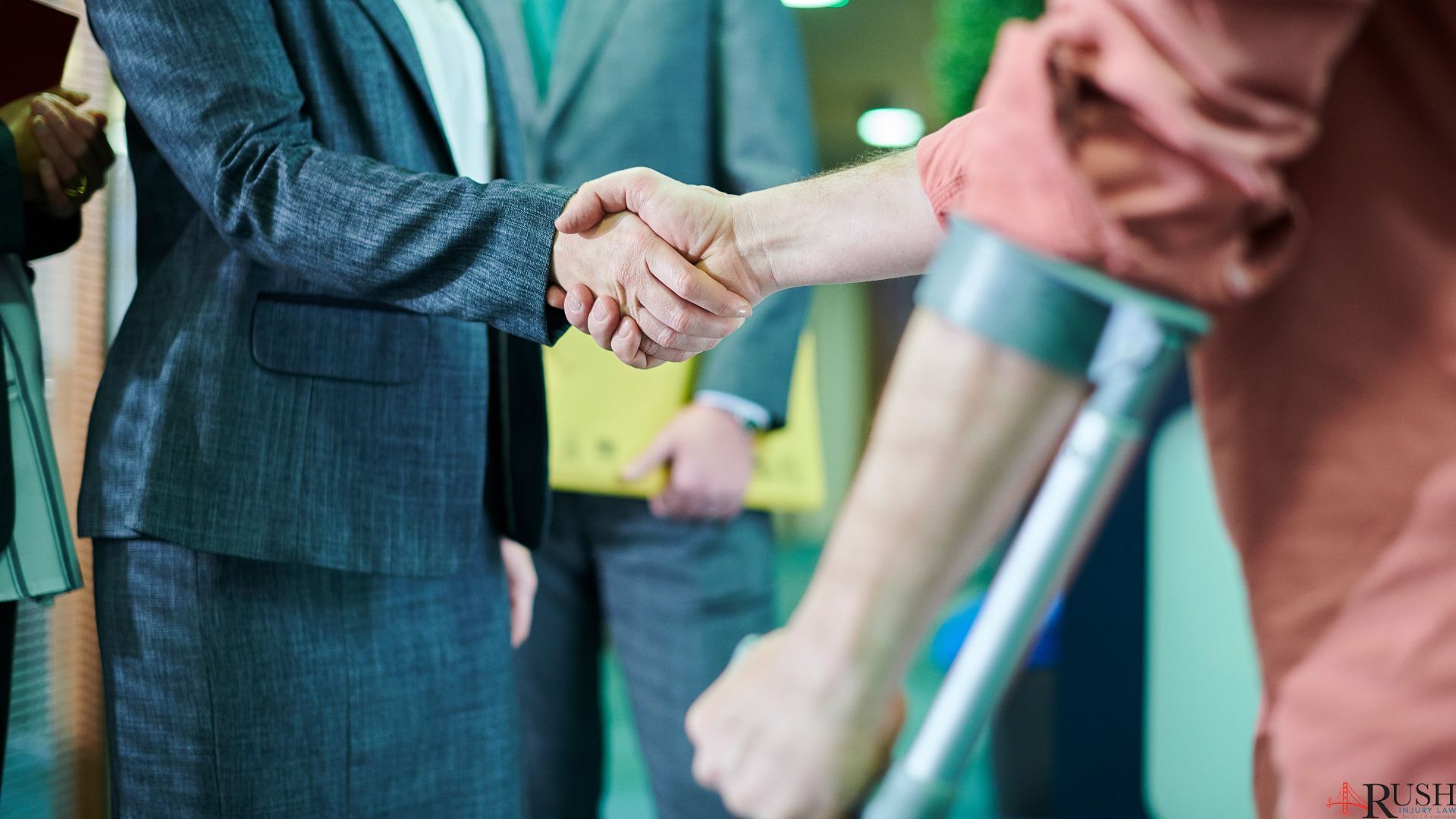 Serious injuries can be devastating for victims and their families, and navigating the requirements of a personal injury claim often proves extremely difficult. Even apparently straightforward claims can rapidly turn into contentious legal battles, forcing you to wait years before you recover the compensation you deserve. At Rush Injury Law, our Napa personal injury attorneys offer comprehensive legal representation so you can focus on healing rather than fighting with insurance companies. We can protect your rights, manage all the details of your case, and efficiently resolve any tricky issues that may arise. Contact us today to speak with our team.