Napa Truck Accident Lawyer
Commercial trucking is an essential part of the supply chain in the United States. Many communities in the Napa, CA, area rely on truck drivers to pick up and deliver essential goods and materials. Every day, thousands of trucks transport billions of dollars in cargo around the country. While most drivers in the Napa area are likely accustomed to encountering commercial trucks on the road and face no problems in these situations, truck accidents can and do occur in California, often with devastating effects for everyone involved.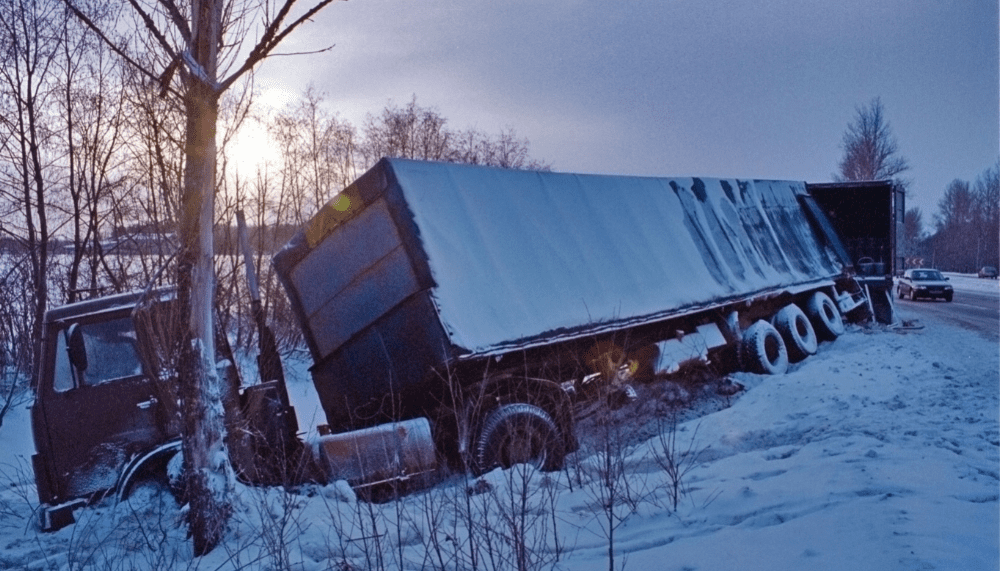 Legal Counsel for Victims of Truck Accidents in Napa, CA
If you or someone you love recently sustained injuries in a truck accident that you believe happened because of another party's negligence or misconduct, you may have grounds for a claim against the party that is at fault. Any truck accident can be incredibly damaging for everyone involved, and some of these incidents result in long-term or permanent medical complications for victims. Additionally, while truck accidents often occur for many of the same reasons that standard passenger cars have accidents, determining fault for a truck accident isn't always immediately clear.
When you face a difficult civil claim in response to the truck accident you recently experienced, it's vital to have legal counsel you can trust beside you as your case unfolds. Rush Injury Law has extensive professional experience with truck accident claims for clients in the Napa, CA, area, and we're ready to leverage this experience on your behalf. We help clients navigate difficult insurance claim processes and assist them in building comprehensive personal injury claims to ensure maximum recovery from their damages.
Benefits of Legal Counsel for a Truck Accident Claim in Napa, CA
Navigating any personal injury claim in Napa is much easier with reliable legal counsel advising you. Your legal team can ensure your case meets all procedural requirements. No administrative red tape will cause delays or otherwise interfere with your case proceedings. If you face complex questions of liability in a truck accident claim, your Napa truck accident lawyer will be an invaluable asset for resolving these issues.
Rush Injury Law provides client-focused legal counsel in every case we accept. This means our team will take time to learn as much as possible about your recent accident and its effects on your life and the lives of your loved ones. Our goal in every case we accept is to help our client understand their legal options in clear detail, make informed decisions about their cases, and secure as much compensation for their losses as California state law permits.
Ultimately, you are not only most likely to win a truck accident suit when you have reliable legal counsel on your side, but you are also most likely to maximize your recovery as much as possible. Your Napa truck accident lawyer will be an invaluable asset as you navigate the complex civil court proceedings your claim is likely to entail.
Determining Fault for a Trucking Accident
Large commercial trucks are inherently more dangerous than standard passenger cars for a number of reasons. First, a fully loaded tractor-trailer is exponentially larger and heavier than most passenger vehicles. When an accident occurs involving one of these large vehicles, the forces in play are much greater than those in a standard passenger vehicle accident. The first step in recovering your damages from a truck accident in Napa, CA, is identifying the party or parties responsible for causing the incident. This is easier in some cases than in others, and it's possible for more than one party to bear fault for a serious truck accident. It is also possible for a trucking company or other employer to face vicarious liability due to the actions of their employee.
In California, every driver must have auto insurance coverage that meets the state's minimum coverage requirements. This rule applies to truck drivers, and both independent drivers and trucking companies need to have auto insurance that meets the applicable standards for their commercial vehicles. When an accident happens in California, the party at fault is responsible for the resulting damages. This means the injured party can file a claim on the responsible party's auto insurance policy. This may provide some compensation for their damages, but further legal recourse will be essential when insurance cannot fully compensate for losses from a truck accident.
Your Napa truck accident lawyer will assist you in gathering the evidence you need to prove fault for your recent truck accident. Some commonly reported causes of truck accidents in California that generate personal injury claims are:
Distracted driving, which causes most of the vehicle impacts in the United States each year. Distracted driving is especially dangerous for truck drivers and motorists driving near commercial trucks.
Speeding. It's dangerous for any driver to exceed posted speed limits, but speeding is especially hazardous for truck drivers. Vehicle accidents that occur at high speeds often cause catastrophic or fatal injuries.
Driving under the influence (DUI) of alcohol or drugs. This is illegal in California and very dangerous for the impaired driver and everyone around them. The driver at fault is likely to face criminal charges in addition to civil liabilities if they cause a truck accident because of DUI. If a truck driver causes an accident while intoxicated behind the wheel of a commercial vehicle, they are likely to lose their commercial driver's license for a long time.
Moving violations and aggressive driving. All vehicle operators have a duty to proceed with the flow of traffic and abide by posted traffic signals. Running red lights, performing illegal turns, or navigating intersections incorrectly can easily result in accidents.
Improper cargo loading. Whenever a distributor or other party packs a commercial truck, they must ensure the vehicle is balanced. They must also ensure that cargo is properly secured to prevent uneven weight distribution in transit. If a commercial truck is off-balance, this creates a severe hazard for tip-over and rollover accidents.
Trucking industry regulation noncompliance. Truck drivers, trucking companies, and other parties involved in the commercial trucking industry must uphold various regulations and safety standards at all times. Violation of applicable trucking industry regulations can lead to serious accidents, penalties, and fines for the parties in violation.
Ultimately, while truck accidents happen for many of the same reasons that car accidents happen, these large commercial vehicles are vulnerable to additional safety risks that can easily result in devastating accidents. Your Napa truck accident attorney will be an invaluable asset when it comes to establishing fault for your recent truck accident and liability for your damages.
Proving Fault for Truck Accidents
Once you have identified the party or parties responsible for causing your recent truck accident, you must prove that their negligence or intentional misconduct caused your claimed damages. This typically requires establishing the defendant's duty of care for the situation and then proving they violated this duty of care somehow. For example, all commercial truck drivers have a professional duty to avoid driving their vehicles while under the influence of drugs or alcohol. A DUI truck driver is in clear breach of this duty of care.
Your attorney can assist you in gathering cell phone records, footage from traffic cameras,data from the vehicle computer, and statements from an eyewitness to help you establish fault for your recent truck accident. Additionally, your attorney will be invaluable if you face any accusations of comparative negligence. Under California's pure comparative negligence statute, a plaintiff can still recover compensation for damages if they bear partial liability for the damages. However, they lose a percentage of their claim award equal to their percentage of fault for the damages in question.
It's relatively common for defendants in vehicle accident claims to assert comparative negligence as a defense, attempting to divert liability away from themselves. If you have any concerns about comparative negligence in your claim, the team at Rush Injury Law can assist you in proving the truth of the matter to minimize any shared liability you may hold.
Damages and Compensation for a Truck Accident Claim in Napa, CA
California's personal injury laws allow the victims of the negligence and intentional misconduct of others to hold those parties accountable for their economic losses. Any personal injury claim is likely to involve various economic damages, including property damage, lost income, and medical expenses. However, serious personal injuries are likely to generate more long-term losses, such as lost future earning capacity and extensive ongoing medical treatment costs for severe injuries.
Your Napa truck accident attorney can assist you in claiming full compensation for any and all economic damages you sustained. When it comes to medical expenses, the defendant who caused your truck accident is responsible for all current and future treatment costs you face to heal from your injuries and manage any lasting symptoms they cause. If your truck accident injuries prevent you from working until you recover, the defendant is responsible for the income you lose while recovering. If you can't return to work because of the severity of your injuries, a good lawyer will help you seek recompense for the money you will miss out on earning in the future.
Insurance can provide a measure of compensation after a truck accident if the driver at fault has appropriate coverage. The claim settlement you receive from the responsible driver's insurance carrier may cover some of your immediate damages, but if you suffered any serious injury, you would need to take legal action with a personal injury claim.
California state law also recognizes that experiencing a traumatic accident can result in non-economic damages, especially physical pain and psychological suffering. You are allowed to seek as much compensation as you deem appropriate for the pain and suffering you experienced from your truck accident. When a plaintiff has suffered any level of permanent harm from the actions of the defendant in their case, their pain and suffering compensation could form the bulk of their total recovery.
What to Expect From Your Napa Truck Accident Attorney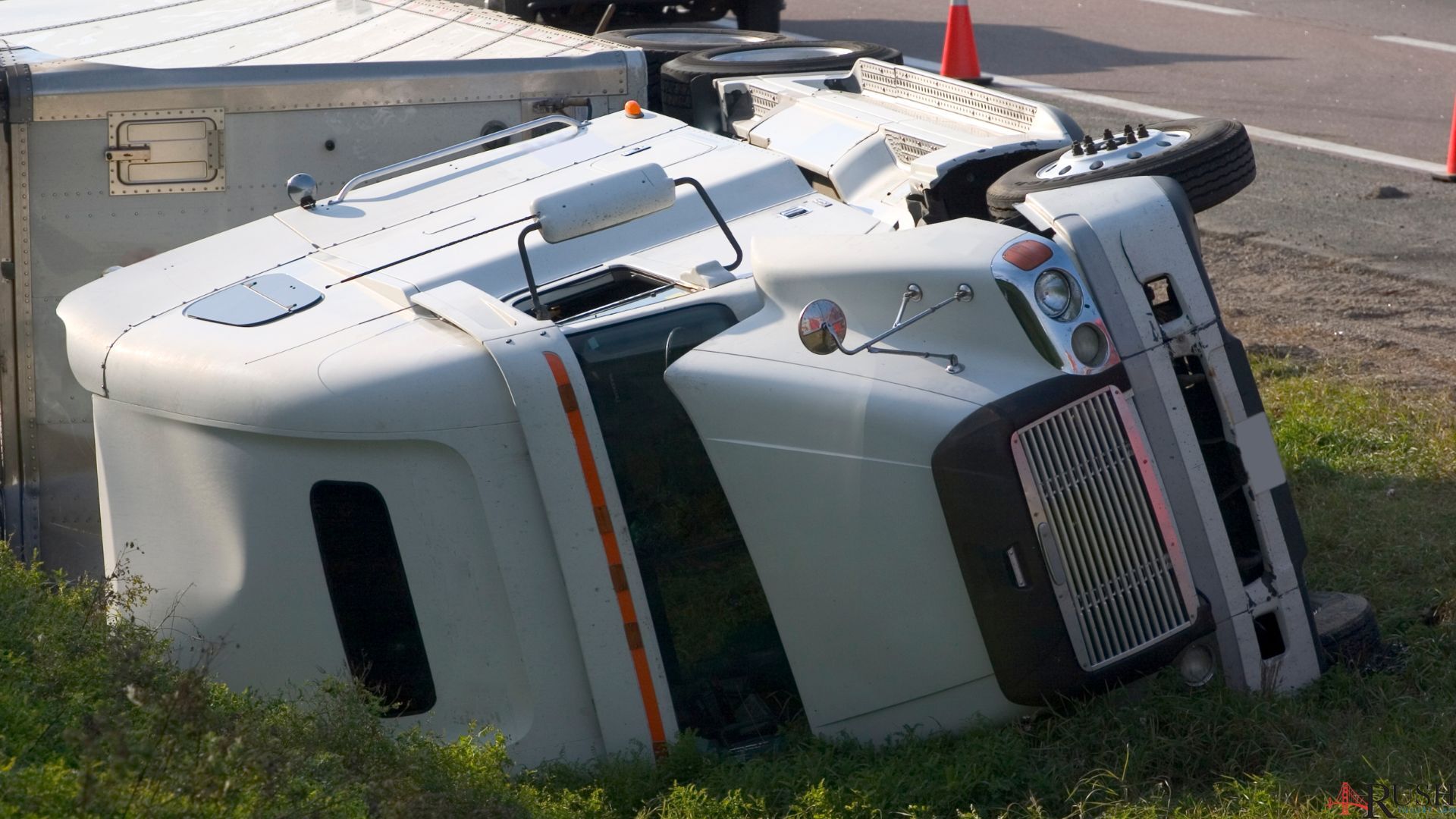 When you choose Rush Injury Law to represent you in a truck accident claim, you can expect compassionate and responsive legal representation through every phase of your case. We will take time to thoroughly review the official records regarding your accident, such as the police report and other records from first responders. Our team can help you identify witnesses who saw the accident happen and obtain their statements. Eyewitness accounts can be an incredibly effective form of evidence in any personal injury case.
If liability isn't immediately clear or there are complex questions regarding the exact cause of your recent truck accident, your attorney may work with expert witnesses who can parse through the complex details of your case. For example, an accident reconstruction expert can explain to the court exactly how an accident occurred, assisting the plaintiff in proving fault for the incident.
When it comes to your damages and compensation, you are most likely to secure a favorable outcome to your case when you have experienced legal counsel advising you. Rush Injury Law takes time to thoroughly review every client's options for securing compensation for their damages. While the average person is typically capable of calculating immediately recognizable losses like hospital bills, vehicle repair costs, and lost wages from time spent in recovery after an accident, they may need professional legal counsel to help them calculate anticipated future losses, such as ongoing medical expenses and lost future earning potential.
Rush Injury Law understands the anxiety and uncertainty that can follow any serious motor vehicle accident, especially one as potentially damaging as a truck accident. When you are unsure who is responsible for causing the truck accident you or someone you love recently experienced or you do not know exactly what damages you can seek in a civil claim, it's vital to speak with an experienced Napa truck accident attorney as soon as possible. To explore your options for legal recourse with the assistance of a trustworthy and compassionate Napa truck accident lawyer, contact Rush Injury Law.