Napa Motorcycle Accident Lawyer
Motorcycles are popular throughout the Napa area of California, and most motorcyclists are able to enjoy riding without injury or issue. Unfortunately, motorcycle accidents can and do happen on a regular basis throughout California for a wide range of unpredictable causes, often with devastating effects. If you or someone you love recently experienced a motorcycle accident in the Napa, CA, area and believe another party is to blame, it's vital to consult an experienced attorney as soon as possible for the best chances of ensuring accountability.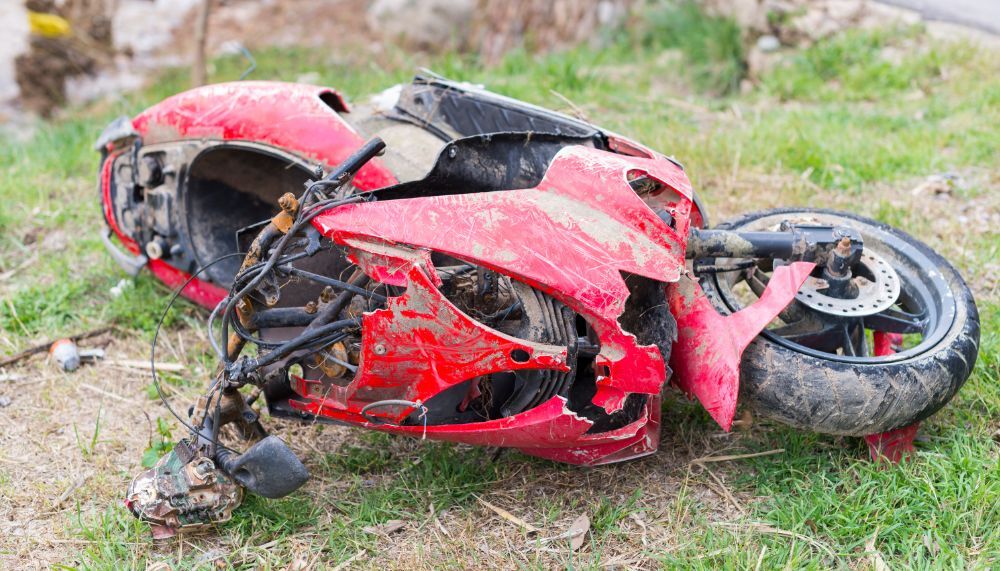 Legal Representation for Napa, CA, Motorcycle Accident Claims
The team at Rush Injury Law offers extensive professional experience with difficult personal injury claims in Napa, including those pertaining to motorcycle accidents. We know how damaging these incidents can be and the many legal questions victims often have as they confront the consequences of these events. If you are unsure how to prove liability for your recent motorcycle accident in Napa, we can help.
Benefits of Legal Counsel in a Napa, CA, Motorcycle Accident Claim
Motorcycles are inherently dangerous for several reasons. They offer virtually no physical protection from crash impact forces in an accident. A rider hit by another driver not only faces the risk of injury from the primary impact of the collision but also the secondary impact of hitting the ground. Even the highest-quality motorcycle helmet and safety gear can only do so much to mitigate the injuries a motorcycle accident can cause. It's very likely for the victim of a motorcycle accident to sustain multiple serious injuries that not only generate expensive medical bills but also interfere with their ability to work and earn income.
The primary benefit of hiring an experienced Napa motorcycle accident attorney to represent your case is that you are far more likely to maximize your final case award. While the average person may be able to account for basic economic damages in a personal injury claim like medical bills and lost wages, they may struggle to assess all their future damages, such as anticipated medical treatment costs for managing critical conditions or lost future earning capacity when they victim cannot resume their work. Hiring experienced legal counsel to assist you with your case is the best method of maximizing the recovery you obtain for your damages.
Ultimately, the right attorney significantly increases your chances of success with a personal injury case, and they can help you secure more compensation than you may have initially expected. The sooner you secure legal representation from a Napa motorcycle accident attorney you can trust, the more likely you are to uncover every channel of recovery available in your case.
Determining Fault for a Motorcycle Accident
An auto insurance claim is typically the first of many steps on the path to recovery the victim of a motorcycle accident in California must take. The state enforces a fault-based system for resolving vehicle collision claims. This means the party responsible for causing an accident assumes responsibility for the resulting damages. If another driver caused your recent motorcycle accident, you could file a claim against their insurance to seek recompense for all of your losses. However, their insurance policy may not fully compensate you for all the damages you sustained from a serious accident, and you will need to file a personal injury claim to recoup your remaining damages.
In both an insurance claim and a subsequent personal injury claim for a motorcycle accident, determining fault is crucial for the plaintiff to succeed with their case. They must identify the party they believe to be responsible for causing their accident and then provide evidence of all the damages they sustained. Your Napa motorcycle accident lawyer will be an invaluable resource when it comes to determining how to establish liability for your damages.
Success with your motorcycle accident claim may require careful leveraging of physical evidence from the scene of the crash, testimony from eyewitnesses who saw the crash occur and possibly even input from expert witnesses, such as accident reconstruction experts who can explain how a traffic collision unfolded. Ultimately, proving liability will require different things in every motorcycle accident claim. Rush Injury Law can provide the client-focused legal representation you need to address the unique aspects of your claim.
Common Causes of Motorcycle Crashes
Whenever a motorcycle accident occurs because of a driver's negligence or intentional misconduct, the victim can seek accountability for their damages. Some commonly cited reasons for motorcycle accidents that lead to personal injury claims in California include:
Distracted driving, which is the leading cause of all vehicle crashes in the country. Motorcyclists are especially vulnerable to distracted driving because their smaller bikes are harder to notice than standard passenger vehicles.
Driving under the influence (DUI) of drugs or alcohol. It is illegal and extremely dangerous to operate a vehicle while intoxicated. If a DUI driver causes a motorcycle accident, they face responsibility for the victim's civil damages and criminal prosecution from the state.
Speeding. Whenever a driver exceeds the speed limit, they significantly reduce the time they will have to slow or stop if traffic conditions suddenly change. Speeding is a commonly reported factor in many motorcycle accidents in California.
Moving violations. Anything that disrupts the flow of traffic can startle nearby drivers and easily cause a motorcycle accident. Illegal turns, running red lights, or cutting off drivers in congested traffic are just a few examples of moving violations that may cause accidents.
If you aren't sure if another party bears fault for your recent motorcycle accident or if you are concerned that you bear partial responsibility for the incident in question, it's vital to consult an experienced Napa motorcycle accident lawyer as quickly as possible. Your legal team can potentially secure evidence on your behalf that may not be available for long, so it is always best to work quickly when it comes to taking legal action in response to a motorcycle accident in California.
Compensation for Motorcycle Accident Damages in California
Your attorney will not only be an invaluable resource when it comes to proving fault for your recent motorcycle accident but also in establishing all of your claimable damages. Many personal injury plaintiffs are unaware of the total values of their claims until they secure legal representation. Your Napa motorcycle accident attorney can potentially help you recover:
Medical expenses incurred for treating your injuries and managing symptoms in recovery. The defendant in a personal injury claim is responsible for any and all medical expenses their actions impose on the plaintiff, including immediate and future expenses.
Lost income. If a motorcycle accident leaves someone unable to work, they can hold the party at fault accountable for the income lost due to this. If they cannot go back to work ever because of the severity of their injuries, their attorney can help them seek recompense for the lost future income they could have earned if they were still able to work.
Property damage, such as the money to repair or replace your motorcycle after an accident. Available auto insurance may provide some coverage for your economic damages, but a personal injury claim may be necessary to ensure full recovery of all your lost property.
Pain and suffering compensation, which compensates for the traumatic nature of your experience and the pain it caused you. This may sound difficult to quantify, but an experienced attorney can assist their client in figuring the proper amount based on the severity of the injuries and if they face any long-lasting complications. For some plaintiffs, pain and suffering account for most of their final case awards.
It is also possible for the plaintiff in a motorcycle accident claim to receive additional compensation that reflects the severity of the defendant's behavior. For example, if the defendant caused a motorcycle accident because of any illegal activity, such as driving under the influence of alcohol, or if they intentionally caused the accident, the plaintiff may receive punitive damages at the judge's discretion. If the defendant faces criminal prosecution, the judge handling their sentencing could include restitution to the victim with their punishment.
What to Expect From Your Napa Motorcycle Accident Lawyer
When you have trustworthy and experienced legal counsel advising you, it is much easier to approach a complex personal injury claim with confidence. A motorcycle accident can easily result in life-changing injuries and expensive economic losses for victims and their families. Working with a good attorney can have a profoundly positive impact on your case, potentially revealing legal options and opportunities for compensation you may not have realized on your own.
Rush Injury Law has years of experience guiding clients in the Napa, CA, area through all manner of complex personal injury claims. We understand the damaging nature of these incidents and the severe toll they often take on victims and their families. The sooner you connect with an experienced Napa motorcycle accident lawyer, the sooner you can begin reviewing your legal options and determining your best options for recovery.
Contact a Napa Personal Injury Attorney for a Motorcycle Crash
When you choose Rush Injury Law to represent you, your Napa motorcycle accident attorney will provide the ongoing legal support and professional guidance you need to approach your motorcycle accident case with peace of mind. Contact us today and schedule your consultation with a Napa motorcycle accident lawyer you can trust.