Richmond Truck Accident Lawyer
Commercial truck accidents are some of the most damaging accidents that happen. While most drivers are accustomed to encountering large commercial trucks as they drive in the Richmond area, and most reach their destinations without issue, it's vital for drivers to know their recovery options when commercial truck accidents occur.
Legal Representation for Truck Accident Victims in Richmond, CA
Truck accidents are not only more damaging than most passenger vehicle accidents, but they also generate more complex legal proceedings for those involved. It's possible for more than one party to bear liability for your damages, and it's easy for the average person to feel confused and overwhelmed in the face of the legal issues they are likely to encounter as they seek compensation for their damages.
Rush Injury Law aims to provide the compassionate and supportive legal counsel you need in this challenging situation. Our team has cultivated a strong professional reputation as a leading personal injury firm for Richmond area clients and has helped many past clients recover substantial case awards. If you suffered injuries and economic losses in a truck accident that someone else caused, we are ready to help you recover.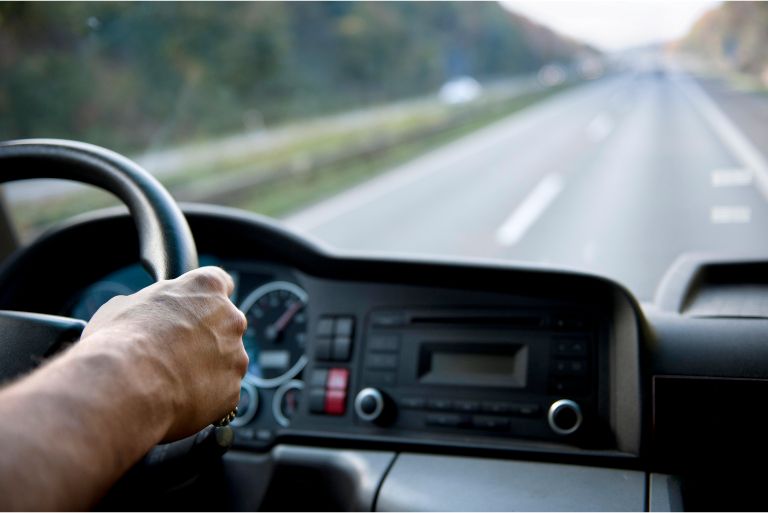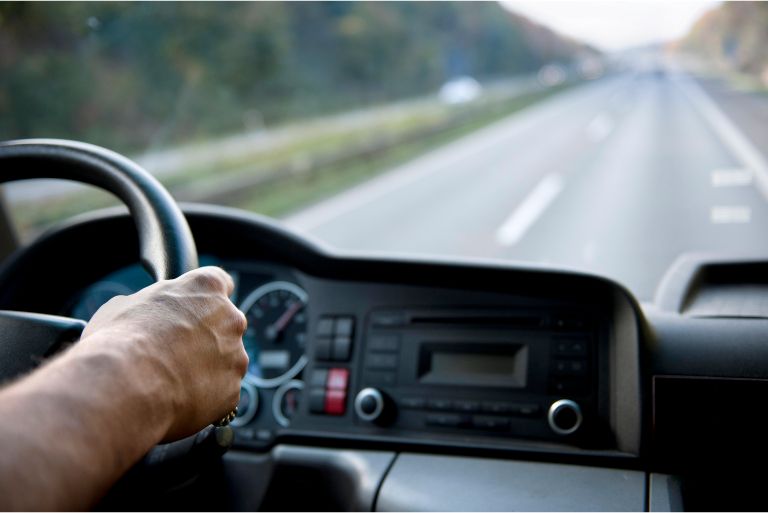 Proving Another Party's Liability for a Truck Accident Claim in Richmond
The first major legal challenge you will face in the aftermath of a truck accident someone else caused is proving fault for the incident. Proving fault is essential for both an insurance claim and a personal injury claim following a truck accident. You must identify the party or parties liable for causing your accident and then prove exactly how the accident happened. One of the issues that make truck accident cases some of the most challenging motor vehicle accident cases is vicarious liability.
The term "vicarious liability" applies to any situation in which one party bears responsibility for the actions of another party, even if they do not appear to have had any direct involvement in the situation in question. This legal concept most often applies to employers bearing liability for the actions of their employees. Trucking companies are required to properly vet their drivers with background checks, verify experience and credentials, and ensure their drivers are suitably trained to handle their specific job duties. Any failure along these lines on the part of the trucking company can lead to vicarious liability for the actions of their employee.
It's possible for a trucking accident to happen in several ways, and a few of the most commonly reported causes include:
Distracted driving. Any time a driver is not paying full attention to the road and their surroundings, they increase their risk of causing a serious accident. Your Richmond truck accident attorney can help you prove liability for a distracted driving accident by securing copies of the at-fault driver's cell phone records and other evidence to prove they failed in their duty of care to drive attentively.
Driving under the influence (DUI). It is illegal to operate a vehicle under the influence of drugs or alcohol. Vicarious liability could apply to a trucking company that hired a driver with a history of past DUI violations without performing a proper background check. Penalties for DUI include fines, jail time, and loss of driving privileges, and a truck driver could lose their commercial driver's license (CDL) for several years following a conviction for DUI. Penalties increase sharply when the defendant has injured or killed someone due to their intoxicated driving.
Speeding, which increases the risk of an accident occurring in the first place as well as the chance of it causing catastrophic or fatal injuries. Speeding is especially dangerous for large commercial trucks as they require much more time and space to slow down or stop and avoid a collision. Speeding is a major contributing factor to the number of fatal truck accidents each year and increases the likelihood of the truck hitting multiple other drivers.
Failure to secure cargo. When a tractor-trailer is packed with cargo, the cargo needs to be balanced and secured, or the vehicle could tip or roll over if it becomes off-balance. Certain forms of cargo like construction materials, smaller vehicles, and large pieces of timber also require special security measures. The party responsible for loading and securing cargo could face liability for an accident if they fail to follow applicable trucking industry regulations and an accident results.
Fatigued driving. Truck drivers have very demanding work schedules and often feel compelled to keep driving beyond safe time limits to meet their deadlines. The trucking industry enforces hours of service requirements that all drivers must follow and all trucking companies must uphold. It's possible for vicarious liability to apply if a fatigued truck driver causes an accident and there is evidence showing their employer never enforced appropriate hours of service rules.
These are a few possible causes of serious truck accidents in the Richmond area. If you believe that any other party bears fault for the accident you recently experienced, it is crucial that you consult a seasoned Richmond truck accident attorney as soon as possible.
Your legal representative can help you secure evidence you will need to firmly establish fault for your accident and liability for the resulting damages. Your attorney may seek copies of traffic camera video footage from the area where the accident happened, issue a subpoena for the defendant's cell phone records, and seek statements from eyewitnesses who saw the accident happen in real time. Before you can obtain any type of compensation for your damages, you must prove the exact cause of your accident and identify the driver or drivers responsible for causing it.
Dealing With Insurance Companies After Truck Accidents
Every driver must have appropriate auto insurance coverage, and this requirement applies to truck drivers as well. In fact, most trucking companies have more expansive insurance coverage than what is required for individual drivers. However, most claimants will encounter all types of problems during their interactions with insurance carriers. Remember that an insurance company loses money when it pays a settlement, so there is no real incentive for any insurance company to help you maximize your compensation. In fact, many insurance company representatives will look for any and all reasons they can find to justify the denial of a claim or the lowest possible settlement offer.
When you have an experienced Richmond truck accident attorney helping you with your claim, the insurance company will be less inclined to attempt any bad-faith handling of your claim once it notices that you have legal representation. Your attorney can help you draft a demand letter to the appropriate insurance carrier, and they will be able to address any issues that arise with your claim. Rush Injury Law has years of professional experience handling claims through all the major auto insurance carriers, and we know the tactics they often attempt to use to avoid paying claims.
After an auto insurance claim is approved, the insurance company delivers a settlement offer to the claimant. Your Richmond truck accident attorney will verify that the offer is fair under the terms of the at-fault driver's policy. If your settlement does not fully compensate you for your losses, your attorney can help you build a personal injury case against the at-fault driver to seek compensation for any remaining damages not covered by insurance.
Damages and Compensation in a Richmond Personal Injury Case
Once you have proven that another driver is responsible for your recent truck accident, the next step in your recovery is proving the full extent of the damages they caused with their negligence and misconduct. Any truck accident has a high chance of causing life-changing injuries and a host of economic damages, and the total damages from a truck accident will easily overshadow the average impact of a car accident. To have a better chance of recovering as fully as possible, you need competent and responsive legal counsel advising you.
The purpose of a personal injury claim is for the plaintiff (the injured party) to hold the defendant (the at-fault party) accountable for any and all losses the defendant inflicted on the plaintiff so they might be made as "whole" as possible again. Your personal injury claim can seek compensation for economic and non-economic damages resulting from your truck accident:
Your insurance claim against the at-fault driver might yield compensation for your vehicle repair or replacement costs, but any outstanding balance that insurance can't cover can be claimed as economic losses in a personal injury suit. You have the right to seek full repayment of the actual cash value of your vehicle if it is a total loss from the accident.
If you suffered physical injuries, the defendant is responsible for paying for all the medical care you need to achieve maximum improvement from your injuries. This includes both immediate medical expenses after the accident and those you face in the future. Your Richmond truck accident attorney can work with your medical care team to ensure the defendant is held fully accountable for all the medical expenses they caused you to incur.
When you are left unable to work due to your injuries, the defendant who injured you absorbs liability for the wages you cannot earn during your recovery period. Your attorney can assist you in calculating these losses.
If you are permanently disabled from your truck accident and cannot return to work in the future, you have the right to seek accountability for the future income you are no longer able to earn. Your attorney will help you calculate how much income you would have reasonably expected to earn until retirement and include these projected losses as economic damages in your civil suit.
When you calculate the full scope of your claimable economic damages with the help of a seasoned Richmond truck accident attorney, you may be surprised to learn your case is more valuable than you initially expected. However, you could claim even more compensation in the form of non-economic damages.
State law allows the plaintiff in a personal injury case to seek compensation for the pain and suffering they experienced, and the state places no limits on pain and suffering compensation in motor vehicle accident cases. Your Richmond truck accident attorney can help you determine a reasonable amount of pain and suffering compensation to include in your claim based on the scope and severity of the damages you suffered and the level of long-term or permanent harm the defendant caused.
Pain and suffering can be awarded on a per diem basis, providing compensation for each day the victim spends recovering from their injuries. This is most applicable for plaintiffs expected to fully recover from their injuries in the near future. Alternatively, an attorney may seek a large lump sum of pain and suffering compensation on their client's behalf to account for severe and/or permanent harm. This is typically calculated by multiplying the plaintiff's total economic losses by a factor representative of the severity of their condition.
Ultimately, many variables can potentially impact the total value of any personal injury case in Richmond. Having the right attorney's assistance will not only make recovery much easier but their guidance and support will likely enable you to secure far more compensation than you could have managed alone. Additionally, you will not be forced to contend with strict court filing requirements and other procedural issues as you recover. Your attorney can handle these concerns on your behalf, allowing you to focus on your medical needs and your household during this very difficult time.
Truck Accident Lawyer FAQs
Q: How Much Compensation Can I Recover for a Truck Accident?
A: The total potential value of any truck accident claim hinges on the scope and severity of the victim's losses. California law dictates that the driver responsible for your accident is at fault for all resulting damages, both immediate and future. You can potentially recover vehicle repair costs, medical expenses, lost income, and pain and suffering compensation from the driver who injured you. Recovery is likely to start with an auto insurance claim, followed by a personal injury case if insurance cannot fully compensate your damages.
Q: Can I Still File a Claim if I'm Partially Responsible for Causing an Accident?
A: California upholds a pure comparative negligence rule. This means that a plaintiff may still recover compensation from a defendant if the plaintiff bears partial responsibility for causing the claimed damages. However, the plaintiff loses a percentage of the total case award to reflect their shared fault. For example, if you are found 25% at fault for a truck accident, you will lose 25% of your case award but can still recover the other 75% of your total damages.
Q: Do I Need to Have an Attorney to File an Auto Insurance Claim?
A: No, you are not legally required to hire an attorney to help you with your auto insurance claim. However, dealing with any insurance company on your own while struggling with painful injuries can be incredibly difficult. Not only can a Richmond truck accident attorney handle this issue on your behalf, but they can also eliminate the possibility of you unintentionally settling your claim for much less than you legally deserve.
Q: How Long Do I Have to File a Personal Injury Claim for a Truck Crash in Richmond?
A: State law upholds a two-year statute of limitations for all personal injury claims. If you intend to file any type of personal injury action against another party, you must do so within two years of the date your injury occurred; otherwise, you will lose your right to claim compensation from the at-fault party. You have a much shorter window of time in which to file an auto insurance claim, typically only a few days. It's advisable to connect with legal counsel you can trust as soon as possible after a truck accident to have an excellent chance of maximizing your recovery.
Q: How Much Does a Richmond Truck Accident Attorney Charge Their Client for Representation?
A: It's natural to worry about the cost of legal fees if you need to hire legal counsel to help you recover from a truck accident. However, Rush Injury Law accepts personal injury clients on a contingency fee basis. This means you do not pay anything upfront for representation, nor are you required to pay ongoing legal fees to your attorney during your case. You only pay a fee once your attorney wins your case, and their fee is a percentage of the total amount recovered while you keep the rest.
Rush Injury Law has years of experience handling truck accident claims and other personal injury cases on behalf of clients in the Richmond area and surrounding communities. We take time to learn as much as possible about each client we represent to provide client-focused and compassionate legal counsel in every case. If you are ready to explore your legal options with the help of a seasoned Richmond truck accident attorney, contact us today and make an appointment with our team.