Sonoma Car Accident Lawyer
Motor vehicle accidents are a leading cause of accidental injuries and deaths throughout the country every year, and these incidents happen for many reasons. However, if you or a family member experiences a car accident in Sonoma, CA due to the negligence or misconduct of another driver, you could face a difficult series of legal proceedings if you want to ensure their accountability for your losses.
Helping Sonoma Clients Recover From Car Accidents
The aftermath of a serious accident can be painful, traumatic, and uncertain. The average person may not realize the full breadth of their options for legal recourse, and the pressure created by their losses can easily create a seemingly desperate situation they cannot resolve on their own. Some car accident victims, unfortunately, agree to lowball auto insurance claim payouts or insufficient settlement offers that leave them unable to recoup the full scope of their losses.
Rush Injury Law can provide the comprehensive and compassionate legal counsel you need on your side to recover as fully as possible from your recent car accident. Our team has handled a wide range of personal injury cases for clients in Sonoma and surrounding communities, including many car accident claims. We know the challenges you could face in your efforts to hold the at-fault driver accountable for the damage they have caused, and we are ready to help you navigate this difficult situation as efficiently as possible.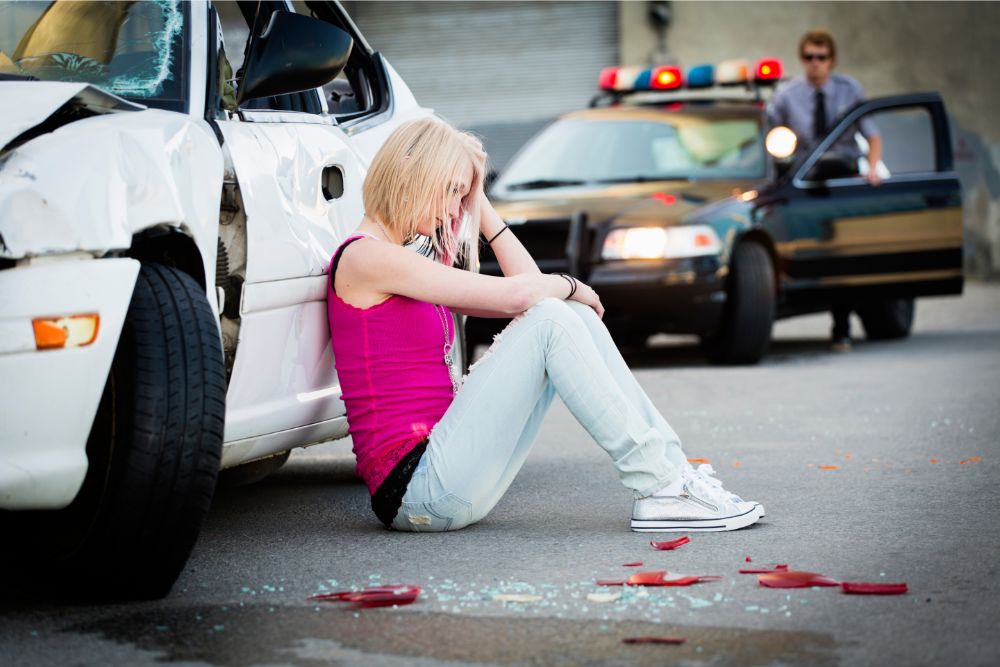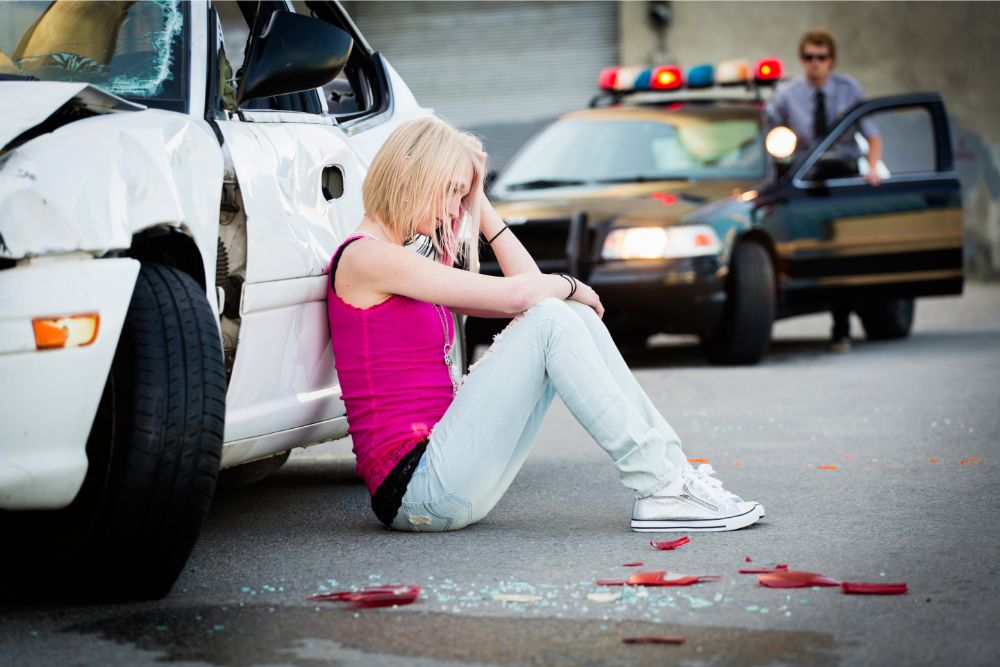 Proving Liability for Your Recent Car Accident in Sonoma
California uses the fault rule to resolve car accident cases, meaning whichever driver is responsible for causing an accident is responsible for all the resulting damages. Therefore, all drivers in Sonoma and throughout the state must have auto insurance that includes appropriate liability coverage for bodily injuries and property damage they may cause other drivers. Under state law, a minimum coverage policy must include $15,000 in bodily injury liability coverage for a single person and $30,000 or more in total accident liability coverage for multiple persons. The policy must also provide at least $5,000 in property damage coverage to compensate for vehicle repair costs.
Before you can file an auto insurance claim against another driver, you must prove that driver directly caused your accident somehow. An experienced Sonoma car accident attorney is the ideal resource for making this happen. They can assist you in securing physical evidence from the scene of the accident, witness testimony from people who saw the accident happen, and expert witnesses may also play a role in a contested case. Proving fault will be essential for filing an auto insurance claim against the at-fault driver; you will also need to firmly establish liability if you proceed with a personal injury claim against them.
It's important to remember that the state of California upholds a pure comparative negligence law. This means that when an injured plaintiff seeks compensation from a defendant, but the plaintiff bears partial responsibility for causing the accident in question, the plaintiff can still recover their losses, but they will lose a percentage of their case award. This is because the judge overseeing the case assigns fault percentages to each liable party, and the plaintiff's fault percentage is how much will be deducted from their final compensation.
Common Reasons for Motor Vehicle Accidents in Sonoma, CA
Some car accident victims are immediately aware of how their accidents happened, while others are severely injured or struck by hit-and-run drivers, leaving them wondering how they can ensure accountability for their losses. When you know another party is liable for your injuries and economic losses, you must know how to firmly prove their fault to secure appropriate compensation. A car accident can happen unexpectedly in various ways, but some common causes of car accident claims that generate difficult legal proceedings include:
Distraction behind the wheel, which accounts for most of the car accidents reported in Sonoma every year. Any time a driver takes their eyes or attention off the road, they put themselves and all other motorists around them at risk. Proving distraction often requires securing the at-fault driver's cell phone records, vehicle computer data, and/or traffic camera footage.
Speeding. Whenever a driver ignores the speed limit, they increase their risk of having an accident. If an accident happens, high speed will significantly enhance the resulting damage. When a driver causes an accident through excessive speeding, usually anything more than 15 mph over the posted speed limit, they are likely to face a reckless driving charge in addition to their liability for the injured driver's damages.
Moving violations, such as failure to navigate intersections correctly, performing illegal turns, or running red lights. These actions startle other nearby drivers and disrupt the flow of traffic.
Aggressive driving. Unfortunately, some drivers engage in intentionally harmful actions behind the wheel, such as tailgating or even swerving to intimidate other drivers. When such actions result in accidents, at-fault drivers are likely to face criminal prosecution in addition to their civil liabilities.
These are not the only ways drivers can cause devastating accidents with others, and if you were severely hurt in your recent car accident, it's possible that you have little to no recollection of how the accident happened. Whatever your situation entails, your first priority after any car accident should be seeking medical attention, even if you think your injuries are mild. Once you have addressed immediate medical concerns, you can proceed with your recovery efforts, which are likely to entail an auto insurance claim followed by a personal injury case.
How to File Your Auto Insurance Claim in Sonoma
Once you have identified the driver who caused your accident and your Sonoma car accident attorney has helped you establish their liability for your damages, you can proceed with filing an auto insurance claim against them. Dealing with insurance companies is rarely easy or pleasant, but your attorney can handle your claim on your behalf and resolve any disputes with the insurer until you receive a suitable settlement offer.
You have a limited time in which to report an accident to the at-fault driver's insurance carrier, typically only a day or two after the accident. However, you do not necessarily need to file the claim right away, and in most cases, it is best to wait until your attorney has reviewed the details of your situation and the at-fault driver's insurance policy. You will also need to notify your own insurance company about the accident; otherwise, you risk losing your own coverage.
Personal Injury Damages for a Sonoma Car Accident Claim
Once you have exhausted your recovery options available through insurance, any remaining losses can be sought through a personal injury case against the at-fault driver. State law enables a personal injury case plaintiff to recover:
Any and all medical expenses required to reach maximum medical recovery from their injuries. Your attorney can consult your medical care team to ensure you receive appropriate compensation for immediate and future medical expenses your accident is likely to generate.
Lost income from any time you are unable to work after your accident. If you were forced to use vacation time or paid time off, the responsible party is responsible for compensating these losses as well. If you are permanently disabled from your accident, a Sonoma car accident attorney can potentially help you recover compensation for your lost future earning capacity.
Property damages, such as vehicle repair or replacement costs, and lost personal property that the defendant's insurance can't cover.
Pain and suffering, which compensates you for the physical pain, emotional distress, and the psychological trauma your accident caused. State law does not limit the amount you can claim from the defendant, but you will need an experienced attorney to help you make a compelling argument for maximum pain and suffering compensation.
Other variables may also influence your final recovery. For example, if you bear partial fault, this will diminish your compensation, but if the defendant caused your accident through illegal misconduct, they could be compelled to pay punitive damages in addition to your other claimed damages. Rush Injury Law can help you assess the unique details of your case that are most likely to influence your final recovery, potentially helping you secure far more compensation than you expected at the outset of your recovery efforts.
What to Expect From Rush Injury Law Attorneys
When the team at Rush Injury Law handles your car accident claim in Sonoma, you will instantly have access to the full scope of our legal experience and professional resources, and a dedicated legal advocate will be available to answer your questions at any time throughout your case. Our firm has built a strong reputation for reliable personal injury representation in the Sonoma area thanks to our client-focused approach to legal counsel and dedication to securing the best results for our clients.
We will help you determine fault for your recent accident, gather the evidence and testimony needed to substantiate your claim, and guide you through all the legal proceedings necessary to ensure the defendant's accountability. Rush Injury Law is ready to provide the detail-oriented and compassionate legal representation you need to approach your car accident case with confidence. Contact us today and schedule your consultation with a Sonoma car accident attorney.