Sonoma Pedestrian Accident Attorney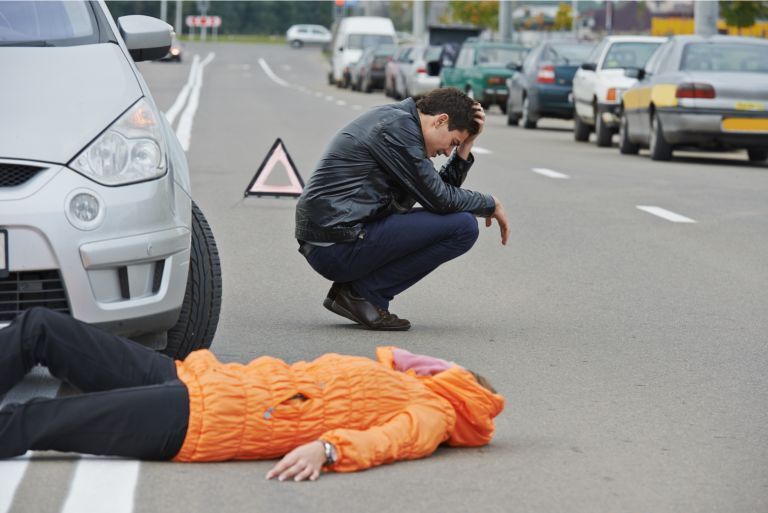 Though cars, bicycles, motorcycles, and other modes of transportation can be fun and convenient, many people still choose to walk from one place to another in Sonoma, CA. Whether you do so for exercise, to avoid complicated parking scenarios, to save gas, or simply for fun, it is important for you to feel safe when you move from one place to another by foot.
Unfortunately, your safety is not always guaranteed. Even if you follow all pedestrian laws and guidelines, accidents can still occur. If you collide with a car, truck, bicycle, or other types of vehicle with significant bulk, it is highly likely that you will suffer an injury as a pedestrian. In many cases, pedestrians suffer serious injuries or even die after a pedestrian or crosswalk accident.
If you have been in a pedestrian accident, you need a personal injury attorney to help. With the help of a pedestrian accident lawyer, you can seek compensation for the damage and pain that you have suffered.
Rush Injury Law: Your Sonoma Pedestrian Accident Attorneys
Our team at Rush Injury Law has been working with victims of motor vehicle accidents and pedestrian accidents for over 20 years. We have a thorough understanding of the laws surrounding personal injury claims and pedestrian rights. Our experience in this sector gives our clients a distinct advantage in the courtroom and can offer you the best chance of winning your pedestrian accident claim.
We are passionate about this area of the legal system. No one should suffer damage just for walking on the street. Because of this passion, our pedestrian accident attorneys work diligently to build a reliable case for you and your family. We will not rest until we give you the very best likelihood of getting a fair and supportive settlement for the pain you have endured.
Though we are ruthless in the courtroom, we understand that you may feel vulnerable during this time of injury and healing. Our personal injury attorneys have worked with hundreds of injured individuals and upset families and approach every situation with compassion and understanding. No one should feel as though they are alone after an accident, our pedestrian accident attorneys are here to answer your questions and defend your rights after a pedestrian collision.
What Is a Pedestrian Accident Claim?
Pedestrian accidents are a part of the personal injury sector of the law. These claims occur when someone behaves negligently and causes an accident that harms a pedestrian. These commonly occur at crosswalks but can happen anywhere. Motor vehicle drivers, bike riders, truck drivers, and other individuals can cause these accidents. Auto accidents are the most common type of pedestrian accident.
When a pedestrian gets hit by someone who is behaving negligently, they have the right to press charges for the damage that person caused. They can do this through a pedestrian accident claim with the help of a personal injury lawyer. In these claims, many victims receive compensation for:
Medical expenses
Time off from work to heal
Job retraining
Pain and suffering, in especially egregious situations
The settlement from a pedestrian accident can have a significant impact on your financial situation and your family. With the help of a pedestrian injury attorney, you can avoid paying for damages that were not your fault, to begin with.
Why Do Pedestrian Accident Victims Need a Personal Injury Attorney?
Though your situation may seem obvious and straightforward to you, personal injury claims are often complicated and difficult. The court requires that victims prove their case in very specific ways, which is nearly impossible without legal training and experience. To win your case, your attorney must prove the following:
The accident happened
The other person's negligence caused the accident
The accident resulted in injuries
Though this seems easy, in reality, it can be very difficult to properly prove these things. Your attorney needs to collect significant amounts of evidence, a process that can be difficult if you are not an attorney. You may need CCTV footage or eyewitness accounts, and individuals and business owners often do not want to release this kind of information to just anyone. It is far easier to collect the evidence if you are an attorney.
There is a lot on the line in these cases. Your medical bills alone can be astronomical, especially if you do not have insurance. Even if you do have insurance, copays can set your family back financially and cause lasting issues. It is important to put your best foot forward by hiring an attorney to represent you in your case.
As these cases involve injuries, it is also important that you take time to rest and recover. If you try to build your own case, you are only adding stress and tasks to an already difficult situation. Building your own case can impede your healing process and make it difficult to recover fully. It is best to allow a professional to handle your case while you take time to heal properly.
Negligence in Pedestrian Accident Cases
Negligence is a key factor in all personal injury claims, including pedestrian accident cases. Your attorney must prove the negligent behavior of the individual responsible for the accident, and resulting injuries, to win your case. If the situation was a mutual mistake or an act of nature, you might not have a personal injury claim.
Negligence can be confusing in this context. Ultimately, a person's behavior is considered negligent if they fail to follow their duties and responsibilities or disobey the law. For example, a store owner is being negligent if they do not keep their floors dry. In the context of pedestrian accidents, negligence often occurs when a driver fails to follow the duties set forth in the law. When an individual gets their license, they agree to follow the rules of the road, and when they do not, they are considered negligent.
Common examples of driving negligence include:
Texting or talking on the phone while driving
Driving under the influence of alcohol or drugs
Failing to yield to pedestrians in a crosswalk
Eating, drinking, or interacting with passengers in the car
Ignoring road signs, signals, or markers
These are just a few examples of negligence while driving. Whenever a driver fails to follow the road rules, they can be charged with a personal injury claim if they harm someone.
Proving Negligence in a Pedestrian Accident Case
Your attorney will need to prove to the court that the individual responsible for the accident was being negligent when they caused the accident. The best way to do this is by presenting evidence to the court. Types of evidence include:
Video or CCTV footage
Photos of the damage and injuries
Eyewitness statements
Medical records and doctor's notes
Phone records
There may be other types of evidence that your attorney needs, depending on your individual situation. Working with an attorney ensures that you have the best possible evidence to prove your case.
What To Do After a Pedestrian Accident
If you are involved in a pedestrian accident of any kind, your priority should be your health and safety. If you cannot move, lose consciousness, or are in intense pain, remain where you are until medical help arrives. However, if you are able to move safely, there are certain things you can do to support your case. If you are able, follow these steps:
Take photos and videos of the accident scene, including photos of any injuries, damage, surrounding road signs, etc.
Exchange information with the responsible party and any eyewitnesses that are willing to give a statement
Note any cameras or businesses nearby that may be able to supply evidence
Seek medical care right away so that your injury is properly documented
Call your attorney
If you need to make a statement to the police or talk to anyone aside from exchanging information, be sure not to admit fault or apologize. Even small statements can be held against you in court, and they can cost you your case. Your attorney will be able to advise you on what to do next, depending on your unique scenario.
Insurance Companies and Pedestrian Accidents
Insurance companies often use extreme tactics to avoid paying for accidents. They may ask leading questions on the phone, pressure you into making a statement, follow you to ensure that your daily activities match your injury claim, and more. You cannot trust insurance companies after an accident.
The safest way to handle insurance companies is to direct them to your attorney. We can make the statement on your behalf and ensure that we do not relinquish your rights in the process. We are experts at dealing with insurance tactics and can make sure to preserve your case in any insurance interactions that must take place.
Contact an Injury Lawyer at Rush Injury Law
If you have been in a pedestrian accident and, as a result, suffered injuries, you need financial support for medical care, time off work, and more. Our team is the best resource to get you these things. For more information about how we can do that, please contact Rush Injury Law online today.