Sonoma Truck Accident Lawyer
Commercial trucking is a vital part of California's economy and the distribution networks of the United States. While most Sonoma area drivers encounter large delivery trucks, tractor-trailers, and other commercial vehicles as they drive through the region, it's vital for them to acknowledge the inherent dangers these large vehicles can present. It is also crucial to know what to do after you or a loved one has been injured in a serious truck accident
Legal Representation for Sonoma Truck Accident Cases
Unfortunately, truck accidents are not only more damaging than most passenger vehicle accidents, but these incidents also typically generate far worse damages for those involved. A packed tractor-trailer is much larger, heavier, and more dangerous than almost every other vehicle on the road. While most truck drivers and their employers take their job responsibilities seriously, some do not, and devastating accidents can happen because of their negligence or intentional misconduct behind the wheel.
If you believe another party is responsible for causing a recent truck accident that injured you, it is crucial to have an experienced Sonoma truck accident attorney represent you in your recovery efforts. Proving fault is an essential first step in resolving any motor vehicle accident case, and this can be especially challenging in a truck accident claim. Rush Injury Law can help an injured client in Sonoma understand the legal proceedings ahead of them when they must ensure accountability for another driver's harmful actions.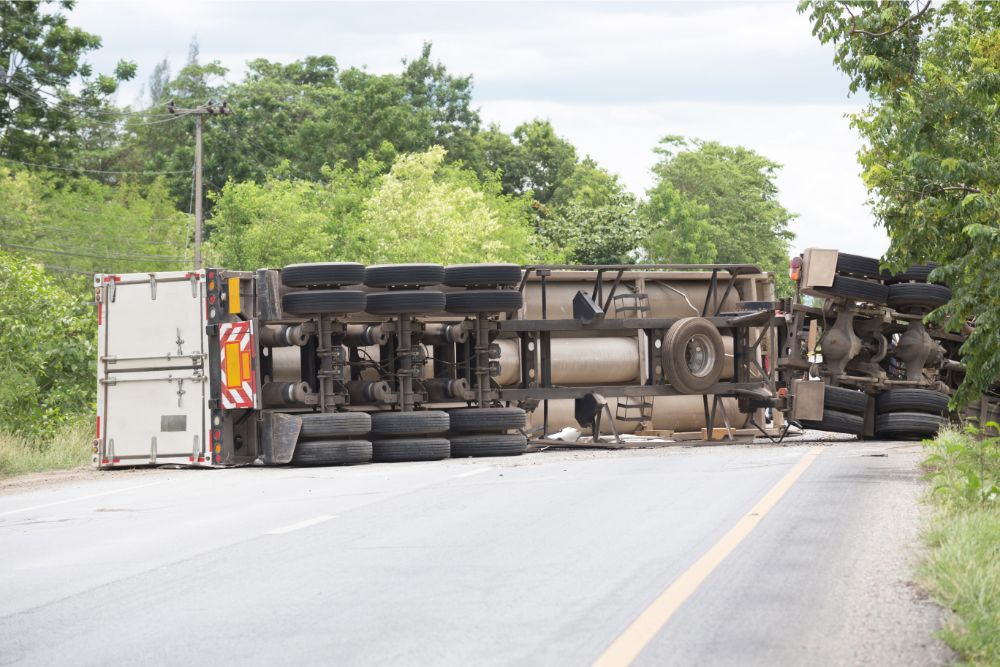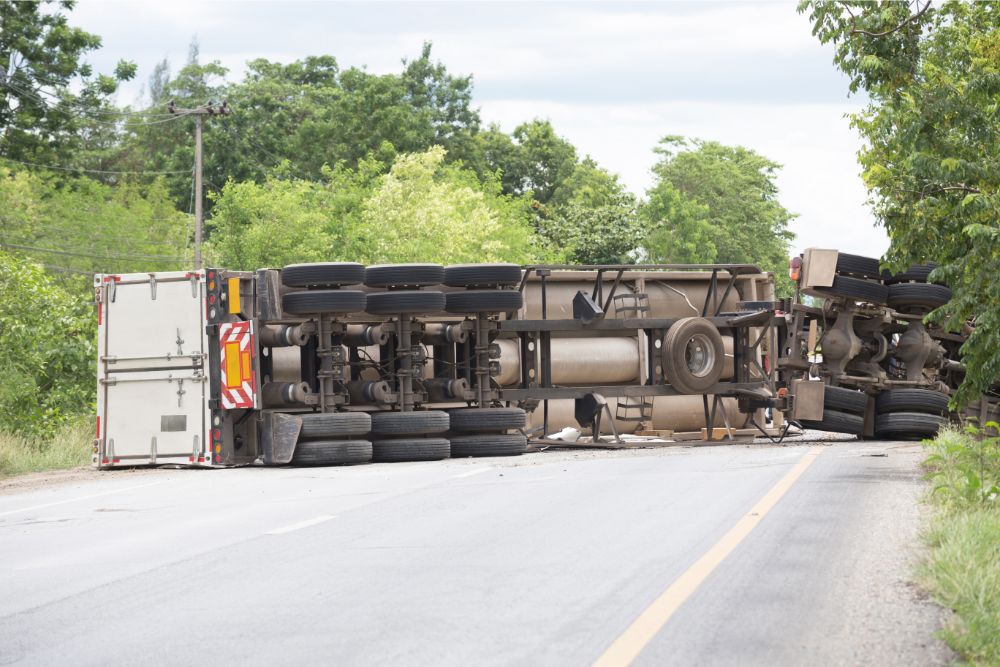 Benefits of Hiring a Sonoma Truck Accident Attorney
Do not make the mistake of assuming you can resolve a truck accident claim without legal counsel, even if liability seems perfectly clear. You could manage to win your case, but you would be unlikely to secure as much compensation as an experienced Sonoma truck accident attorney could have obtained on your behalf. When you choose Rush Injury Law to represent you, you can rest and recover while we handle your legal affairs.
You can rely on our team to handle your auto insurance claim, resolving any issues that arise with the at-fault driver's insurance company as efficiently as possible and ensuring maximum compensation for your losses. Trucking companies typically have expansive insurance coverage, but their insurance carriers will still fight against the claim as much as they can to reduce their financial liability. Once we exhaust the recovery available through insurance, we will help you compile a solid personal injury claim against the driver who caused your accident.
Ultimately, no law states that you must hire legal representation for your truck accident claim but doing so is an investment into your recovery. As a result, you can more likely hold the at-fault driver accountable and will more likely maximize your recovery to the fullest extent possible under state law.
Determining Fault for a Trucking Accident in Sonoma, CA
One of the challenging aspects of recovering from a truck accident in Sonoma is proving exactly how the accident happened and identifying the party or parties responsible. "Vicarious liability" could come into play in your case if the driver of the truck that hit you shares liability with their employer. For example, if the employer failed to properly train the driver before assigning them work, they would face vicarious liability for an accident the driver then caused. There are many ways for this legal concept to apply in a truck accident case; it is also possible for the driver of the truck or a third party to bear sole liability for your damages.
Most truck accidents happen because of negligence, and success with your recovery efforts after this type of accident requires firmly proving the defendant failed to use reasonable care in a manner resulting in your accident. Distracted driving and moving violations are common examples of negligence that can cause a devastating truck accident. However, it is also possible for intentional misconduct, such as driving under the influence of alcohol or reckless driving, to cause an accident. In this scenario, the at-fault driver faces criminal charges in addition to your civil suit.
Damages and Compensation in a Sonoma Truck Accident Claim
Once you have firmly proven liability for the truck accident you experienced, your Sonoma truck accident attorney will assist you in holding the at-fault driver accountable for your losses. A California auto insurance claim could provide some initial compensation, but if you and/or a loved one were seriously injured in the accident, your damages are likely to exceed any available insurance coverage. California law enables you to recover the full range of the economic damages you suffered with a personal injury claim.
Economic damages you can cite in your civil action include vehicle repair costs, medical expenses, and lost income. When it comes to your medical expenses, you can seek full repayment of all immediate medical treatment costs incurred after your accident and any ongoing or anticipated future treatment costs for managing serious injuries. Similarly, you not only have the right to claim compensation for your lost wages immediately following the accident but also for your diminished earning capacity when you cannot resume work due to your injuries.
You can also claim pain and suffering compensation, and state law does not limit the amount you can seek in a truck accident claim. Your lawyer can be a big help to you in determining a fair amount based on your injuries and if you face long-term medical complications, diminished earning capacity, and reduced quality of life because of the defendant's actions.
Find Your Lawyer Today
Time is a crucial factor in any civil claim process, and it's best to start working on your recovery as fast as possible after a truck accident. Whether you are seeking legal counsel for injuries you suffered or you must handle the case on behalf of a loved one who is unable to manage their own legal affairs, Rush Injury Law is ready to assist you with your recovery. The sooner you secure legal counsel, the easier it will be for you to have some peace of mind as you recover from your accident. Contact us today and schedule your consultation with a Sonoma truck accident attorney, and our team will explain the legal services we offer.