Sonoma Slip and Fall Attorney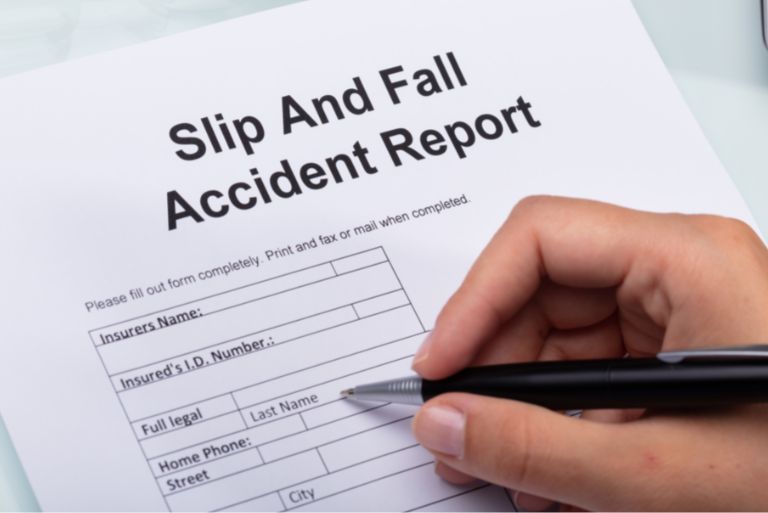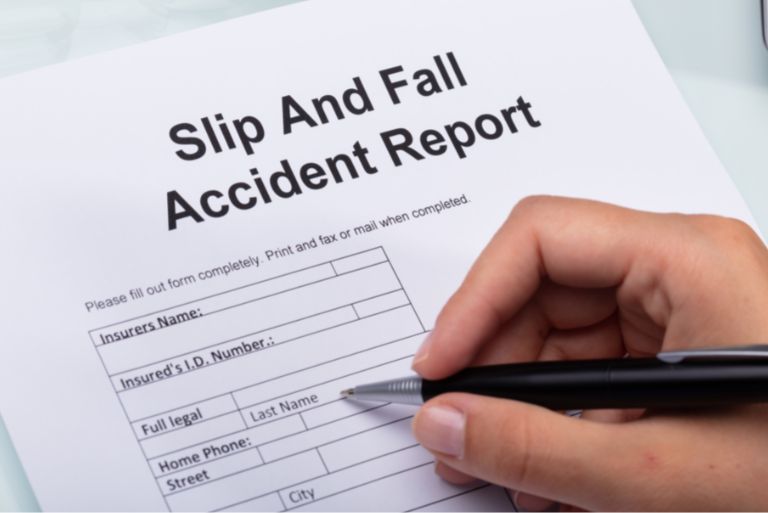 When you suffer an injury in Sonoma, CA, it can be difficult to get your life back on track. For many people, an injury leads to lifelong consequences and health complications, even if the event was not particularly gruesome. When these injuries occur because of someone else's poor decisions, it can be especially difficult to cope. Fortunately, personal injury law allows you to act if someone else's negligence caused you to suffer an injury or illness.
Slip-and-fall accidents are a major category of personal injury law. These scenarios allow individuals to take action if a property owner or manager fails to keep their premises safe for guests and patrons. Another term for these cases is 'premises liability.'
If you have been hurt on public or business property because someone failed to fulfill their obligations, you have the right to take action. With the help of a personal injury lawyer, you can achieve compensation for your expenses following an accident that was not your fault.
Rush Injury Law: Your Sonoma Slip and Fall Attorneys
Personal injury cases are physically, emotionally, and legally challenging. However, our team at Rush Injury Law has been representing clients in these cases for many years. We understand the confusion, pain, and frustration that come with these injuries, which is why we work so hard to ensure that you achieve justice for your situation. No one should have to suffer because of someone else's poor behavior. We are here to make sure that you get what you deserve after a premises liability incident.
We are a premier personal injury law firm in Sonoma because of our passion and unmatched work ethic. We do not shy away from courtroom litigation or tough cases. We work tirelessly to make sure that our clients get the representation that they deserve, and fight ruthlessly for their rights.
Though we are tough on the opposition, we always approach our clients with kindness and compassion. We know that this is a tumultuous time for you and your family, so we do everything in our power to make sure that you are comfortable with and confident in your case. Though we have seen hundreds of these cases, we know that this is probably your first encounter with premises liability and personal injury. We will be your primary resource for these topics and are happy to answer any questions you have throughout the process.
Our team is your best option for Sonoma premises liability cases.
What Is a Slip and Fall Accident?
A slip-and-fall accident is a type of personal injury case in which an individual may slip, fall, and hurt themselves because a building owner or manager failed to keep their facility up to code. There are a few different conditions that can cause a slip-and-fall accident, including:
Wet floors
Walkway obstructions
Uneven floors
Poor facility maintenance
Unmarked tripping hazards
Poor lighting
Building owners and managers have the legal obligation to keep their facilities safe and clean for guests. If they fail to do this and someone gets hurt, they are liable for the consequences.
Why Do I Need a Slip-and-Fall Accident Lawyer?
Slip-and-fall accidents, like all other types of personal injury law, have a lot on the line. If you win your case, you can receive compensation for medical bills, lost income from time spent off from work, and more. These types of compensation can add up, resulting in a significant settlement that will help your family to financially recover from your accident. Few families can afford unexpected medical bills on top of lost income and earning power.
Court cases are very stressful and require incredible attention to detail, logic, and training. Representing yourself in your case is not advisable partially because you are unlikely to win the proper settlement. However, it is also ill-advised because you could further harm your health by representing yourself. If you attempt to do this yourself, you will only add stress to an already stressful situation. You could impede your healing process if you add stress and exertion to your body while it heals.
Winning your case may not be just about you. Premises liability cases are unique because they represent a business's failure to keep patrons safe. If you do not take proper action with a qualified attorney, others may be at risk for a similar accident. Your case has the potential to not only help your family financially but also help others to avoid a similar fate.
Slip and Fall Accidents and Negligence
Negligence is the key factor in all personal injury cases. Your attorney will have to prove that the responsible party behaved negligently to cause the accident to achieve a settlement. Negligence occurs any time an individual does not follow the law or guidelines set up for their particular role or situation. In the case of premises liability cases, your attorney will have to prove that the building owner did not properly maintain their building and keep it up to code for guests.
The best way to prove negligence is through evidence. Some key evidence may include the following:
CCTV or video footage of the accident
Photos of injuries
Photos of the surrounding area, including any posted signs or warnings
Eyewitness statements
Medical records or doctors' notes
There may be other evidence that is important to your individual situation as well. Your attorney will determine what kind of evidence is necessary and how to obtain it.
Types of Injuries in Slip and Fall Cases
The specific injuries that result from slip and fall cases vary from situation to situation. However, there are some common injuries to look for if you have been in a slip-and-fall accident. They include:
Spinal cord injuries
Broken bones
Dental injuries
Sprained or torn ligaments, joints, and tendons
In all slip and fall cases, it is best for you to seek medical care right away. The sooner you get evaluated, the faster you can begin to build your case if you have one. If you wait, the other side may argue that you sustained your injuries elsewhere and that they should not be held liable.
Steps After a Sonoma Slip and Fall Injury
If you have been involved in a slip and fall injury, it is important to know what to do to preserve your case. Though this is important, your priority should always be your health and safety. Do not attempt to move if you are in excruciating pain, lose consciousness, or cannot feel parts of your body. In these scenarios, always wait for medical care.
If you can safely move, you should take photos and videos of your surroundings. Make sure to take photos of any signs that are posted, as well as any injuries you have. Video can be helpful because it will show whether or not there were warning or caution signs that you missed. If this is the case, you likely do not have a winning claim.
Your next step is to note the names and contact information of any eyewitnesses, staff, and other people involved in the situation. This will help your attorney to track down evidence or testimony if necessary.
Finally, call your attorney. Do not speak with any insurance companies or make a statement without first speaking to your lawyer.
Slip and Fall Personal Injury Case and Insurance Companies
Insurance companies are businesses that look out for their own profits and best interest. Though many people believe that insurance companies exist to help their customers, the reality is much different. Most insurance companies will do almost anything to avoid paying for an injury, even when they should be liable for the cost.
One way that insurance companies avoid paying for accidents is by asking leading questions in personal interviews. If you speak with an insurance adjuster on the phone, they will use anything you say to prove that they are not liable. Even if your comment is innocent, they will try to twist it to avoid responsibility. They will also try to pressure you into making a statement or waiving your rights.
In some situations, insurance companies have a private investigator to follow people who have made claims. By doing this, they try to make sure that your activities line up with your injury claims. Not only is this intimidating and scary, but it can also infringe on your personal privacy.
The best way to deal with insurance companies is by directing them to your attorney. We can speak with them and ensure that we do not forfeit your right to a case. Because we are experienced in this area, you can trust us to preserve your case and help to get insurance companies to stop harassing you.
Contact Rush Injury Law
Our staff provides expert legal counsel to the people of Sonoma and northern California. Our team has many years of experience in slip-and-fall cases, and we feel confident that we can represent you and your family during this challenging time. For more information, please contact Rush Injury Law online today.