Petaluma Bicycle Accident Lawyer
While bicycling is a common mode of transportation in many other countries, modern American cities were engineered to allow fast-moving, unhindered traffic of motor vehicles and rarely feature designated bike lanes. Whether they bike to save money on their commute, minimize their carbon footprint, or simply enjoy a leisurely journey through the neighborhood, many people are foregoing traditional vehicles for a healthier and more sustainable option. Bicycling continues to become more popular, and cities are beginning to prioritize bike-friendliness, but progress is slow-going. Drivers often struggle with sharing the road, forgetting to check their blind spots, and traveling far too fast to promptly identify and respond to nearby bicyclists. When a car collides with a bicyclist, the cyclist's injuries can be catastrophic.
If you were struck by a car while riding a bicycle, you may be entitled to pursue compensation for your damages in a personal injury claim. Read on to learn more about bicycle accidents, then contact Rush Injury Law to discuss your case.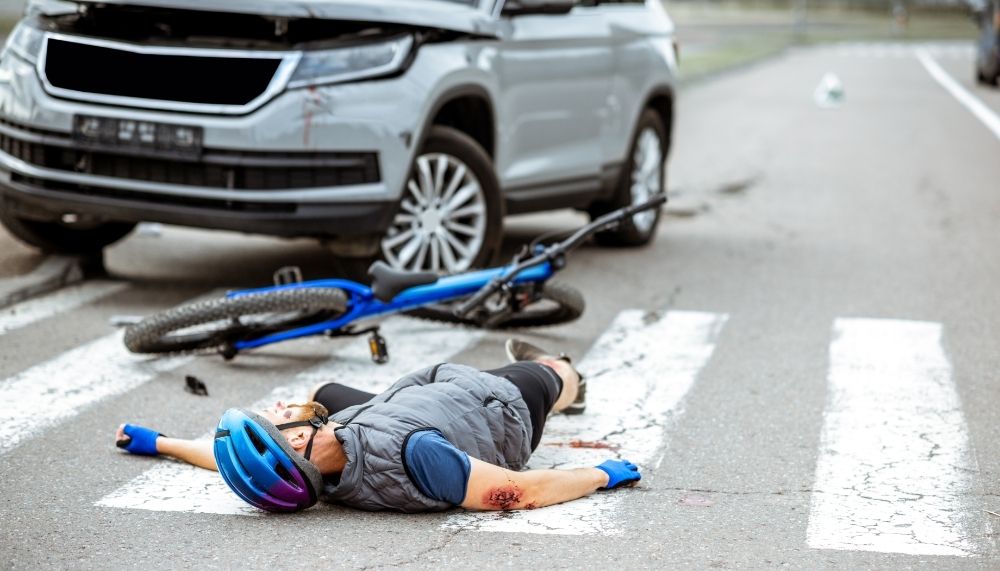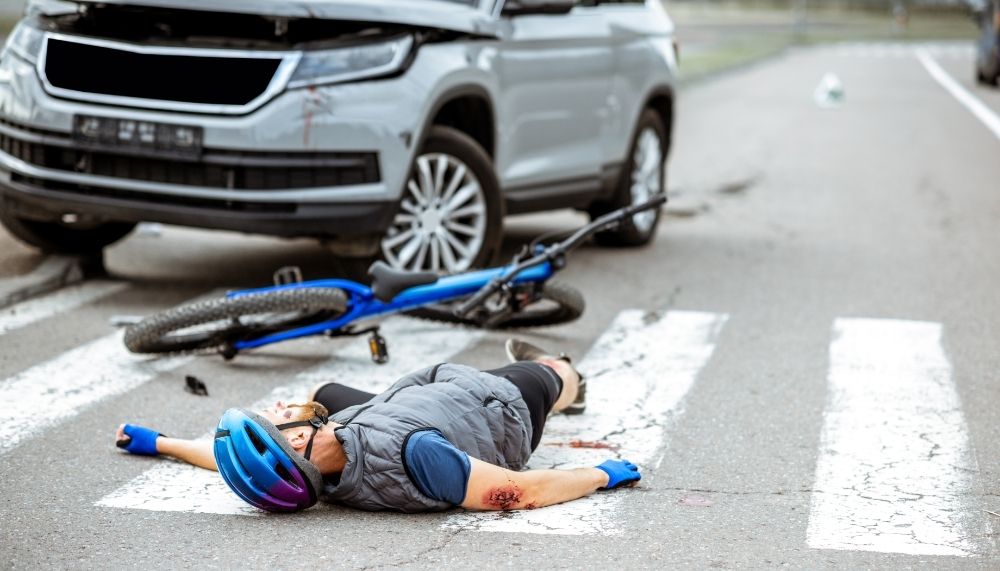 How Can a Bicycle Accident Attorney Help Their Clients?
Bicycle accidents tend to cause serious damage to victims, including head injuries, traumatic brain injuries, fractured bones, internal organ damage, and trauma to the neck, back, and spinal cord. They typically require extensive and ongoing medical treatment to recover, and lost income during this time combined with mounting medical bills can be overwhelming. If a victim survives, they may be disabled, disfigured, left with permanent scarring, or unable to reenter the workforce. Because many people wish to put this trauma behind them and move forward as quickly as possible, they sometimes accept settlement offers from insurance companies that do not adequately cover the damages they incurred from their injury.
The only way to protect yourself and recover the maximum compensation is to hire a Petaluma bicycle accident lawyer. Even if the fault for an accident seems clear, obtaining compensation for damages requires adhering to strict legal regulations, procedures, and statutes of limitations. Minor mistakes or oversights can lead to a claim being undervalued or denied altogether, and insurance companies are notorious for pressuring victims to accept unfair settlements. An attorney can help you identify these tactics, appropriately respond to them, and argue for the compensation you deserve.
When you work with Rush Injury Law, our attorneys can:
Explore all available channels of compensation
Help you understand the requirements for your claim
Explain the compensable damages that may be available to you
Investigate your accident and gather evidence to support your claim, such as police reports, accident scene footage, witness testimony, and medical records
Calculate your damages, including medical expenses, lost income, and pain and suffering
Coordinate with your doctor to determine if your injury is likely to cause long-term or permanent complications
Identify the liable parties responsible for the accident
Prove that their negligence caused your injuries and damages
Establish a reasonable settlement amount that covers your damages
Prepare and file your claim with the appropriate office
Negotiate with the insurance company on your behalf
Take your case to civil court if they fail to make a fair settlement offer
How Much Does a Bicycle Accident Attorney Charge in Petaluma, CA?
Bicycle accident attorneys charge clients a contingency fee for legal representation, which is a percentage of the settlement award or trial verdict obtained in the case. A 33.33% contingency fee is common in California, but different attorneys may charge lower or higher fees based on their experience and the circumstances of your case. Factors that impact this fee include the scope and severity of your injuries, the complexity of your case, the strength of your claim, the damages you are requesting, and whether the case is settled through negotiation or requires pursuing a personal injury claim in civil court.
When Should You Call a Lawyer After a Bicycle Accident?
In situations where your injuries are minor, the liable party's insurance company readily accepts your claim and offers a settlement that fully covers your claimable damages, you may not need an attorney to resolve your case. However, insurance companies rarely produce a fair offer without further negotiations, and even seemingly straightforward claims may be contested, undervalued, or denied altogether. Approaching your case with an attorney levels the playing field, signals to the insurance company that you are willing to fight for a fair settlement, and significantly increases your chances of recovering the maximum compensation.
Contacting a Petaluma bike accident attorney is recommended if any of the following scenarios apply to your case:
You sustained serious injuries that require hospitalization, surgery, or ongoing medical care to treat.
Your injuries have left you permanently disabled and unable to return to work.
The defendant's insurance company denies your claim, such as by contesting that the injury occurred or arguing that their client is not liable for the accident.
The insurance company engages in bad faith practices, including offering a lowball settlement, harassing you with unending phone calls, trying to coerce you into making a statement that undermines your claim or pressuring you into accepting an unfair offer.
There are multiple parties involved in your accident that may be named as defendants.
Contact a Proven Petaluma Personal Injury Lawyer Today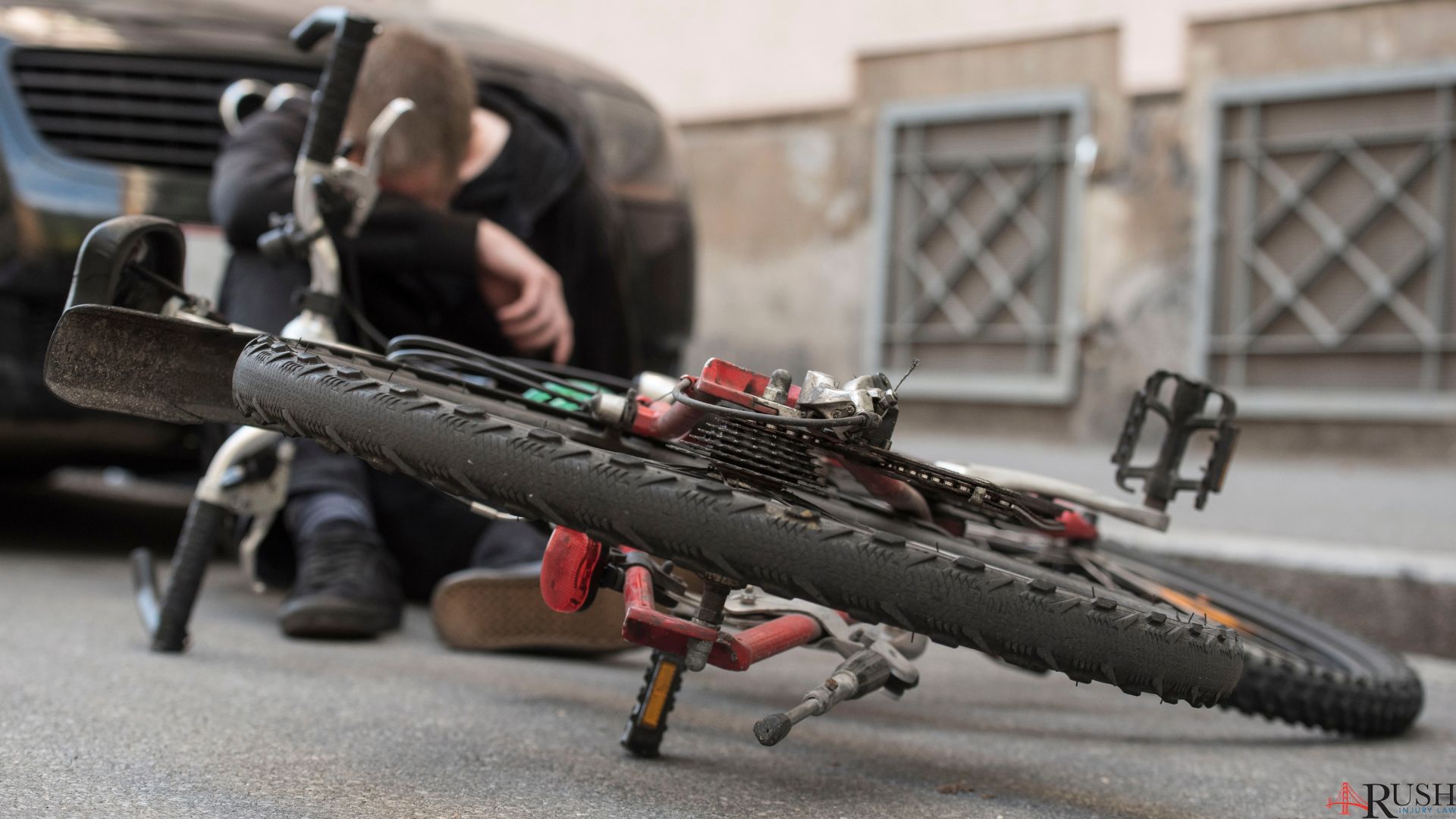 Even when they obey the law, bicyclists are injured by motorists at an alarming rate. Every year in California, tens of thousands of victims sustain severe injuries from car accidents, and hundreds more die from their injuries. If you are involved in a bicycle accident, seek medical attention immediately, even if your injuries appear minor, then contact a Petaluma bicycle accident lawyer right away to discuss your case. Rush Injury Law can help you prepare a personal injury claim to hold the driver accountable for your injuries and recover the compensation you deserve.
Whether your case can be settled outside of the courtroom or we are forced to litigate your case at trial, you can count on us for dedicated, comprehensive legal representation every step of the way. With our assistance, you can focus on healing while we take on the insurance company and fiercely advocate on your behalf. Contact us today to learn more about our services and schedule a consultation with our expert attorneys.