Petaluma Wrongful Death Lawyer
Whenever one party causes injury and/or economic harm to another party through negligence or intentional misconduct, this describes a personal injury. The victim has the right to pursue compensation for the damages caused by the at-fault party's actions. However, not all personal injury victims survive their experiences. When a person dies because of the intentional misconduct, malpractice, or negligent actions of another party, their surviving loved ones have the right to file a wrongful death claim in lieu of the personal injury claim the victim could have filed had they survived.
While wrongful death claims share many procedural similarities with personal injury claims, there are several key differences you must understand if you intend to file a wrongful death claim in Petaluma, CA. These cases hinge on the legal concept of negligence, or a failure to exercise reasonable care in a given situation. Additionally, wrongful death cases inherently pose substantial emotional strains to plaintiffs. If you believe you have grounds to file a wrongful death claim, a Petaluma wrongful death lawyer is an invaluable asset to have on your side.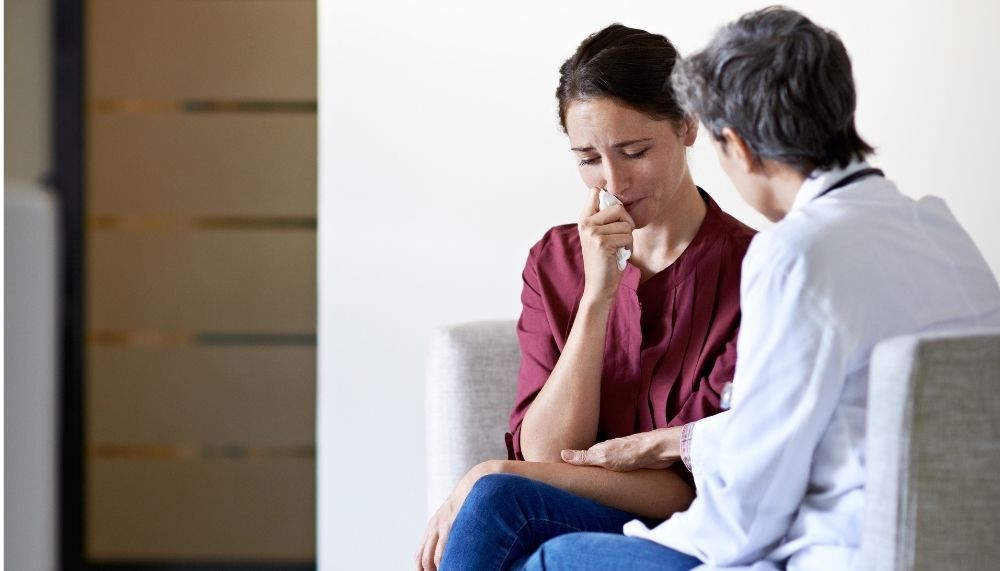 Why Do I Need a Petaluma Wrongful Death Lawyer?
Attempting to handle any civil claim without legal counsel is very risky and more difficult than the average person expects. This is especially true for very challenging civil cases like wrongful death claims. If you do not have any formal legal training or experience in civil law, attempting to represent your own wrongful death claim without any legal representation advising you would be unlikely to yield acceptable results for you and your family.
Hiring a Petaluma wrongful death attorney significantly increases your chances of success with your claim and makes it much easier to handle the difficult proceedings your case is likely to entail. Your attorney can not only guide you through your case proceedings but also maximize your recovery beyond what you initially expected. It is common for wrongful death plaintiffs to underestimate how much their claims are worth until they have experienced legal counsel advising them.
Rush Injury Law believes in client-focused legal representation. We will take the time necessary to learn as much as possible about your claim, your family's needs, and the effects the untimely death in your family has had on you and your loved ones. We have years of experience guiding clients through difficult civil cases and can leverage this experience on your behalf.
How Do Wrongful Deaths Happen?
It is possible for many different situations to lead to unpredictable accidental deaths. However, the most common causes of wrongful deaths that lead to civil cases in California include:
Motor vehicle accidents. Distracted driving, illegal moving violations, and speeding are just a few ways people can negligently cause serious accidents. When a fatal accident occurs, the driver responsible for causing the incident absorbs liability for the wrongful death and the surviving family's damages.
Premises liability. Property owners must fix known safety hazards on their properties promptly after discovering them. When a property owner's negligence causes the accidental death of a lawful visitor to the property, the victim's surviving family can seek accountability for their losses through a wrongful death claim.
Defective products. If a death occurs due to a defective or unreasonably dangerous consumer product, the manufacturer may face liability for wrongful death under California's product liability laws.
Dog attacks. While dog attacks sometimes only result in injuries, it is possible for dogs to fatally injure people. If another person's dog caused fatal injuries to your loved one, California's strict liability rule applies, and the dog owner is liable for the wrongful death.
Violent crime. Unfortunately, California has one of the highest rates of violent crime in the US. If your loved one was killed during a criminal act, the perpetrator is not only likely to face criminal prosecution from the state but also liability for wrongful death.
If you are unsure whether the recent death of your loved one qualifies as a wrongful death under California state law, it is vital to consult an experienced Petaluma injury lawyer as soon as possible. Your legal team can not only help you calculate your damages but also assist you in navigating the complex legal statutes pertaining to wrongful death claims in California.
Special Rules for California Wrongful Death Cases
While wrongful death claims share many procedural similarities with personal injury claims, there are a few key differences you must understand as you prepare to file your wrongful death action in Petaluma, CA. First, you must ensure you have the legal right to file a wrongful death claim. In California, the right to file a wrongful death claim follows the state's law of intestate succession. The deceased's surviving spouse or partner is typically the first party to have the right to file a wrongful death claim, followed by surviving adult children, parents, and siblings. If the deceased did not have any immediate family, the right to file a wrongful death claim would pass to anyone who can prove financial dependence on the deceased or a legal claim on the contents of the deceased's estate.
Wrongful death claims function similarly to personal injury claims in that a plaintiff must identify the party responsible for the death in question and prove they acted negligently in a manner that resulted in their loved one's death. The plaintiff must prove the defendant acted negligently or with intent to harm the defendant and that their actions directly caused the death in question.
Damages available in a wrongful death claim are different from the damages available in most personal injury actions, as well. While a personal injury claim seeks compensation for the victim's damages, a wrongful death claim seeks compensation for the surviving family's losses. The damages available in a wrongful death action typically include:
Lost financial support provided by the deceased. The family may need to prove the amount of income the deceased would have reasonably expected to earn had they survived.
Lost value of household services provided by the deceased.
Compensation for the family's loss of affection, care, consortium, and moral support provided by the deceased.
Reasonable funeral and burial expenses.
A wrongful death action does not seek compensation for damages sustained by the deceased's estate, such as the cost of medical treatment for their final injury or illness or the pain and suffering experienced by the deceased between the incident that ultimately caused their death and the time of death. However, the family can seek compensation for these damages through a survival action filed in tandem with a wrongful death claim.
Depending on how the death occurred, the defendant may not only be responsible for substantial damages in both the wrongful death action and the survival action but also criminal prosecution. For example, if your loved one died in a car accident caused by a drunk driver, the at-fault driver would likely face prosecution for vehicular manslaughter, criminal negligence, and driving under the influence (DUI).
What to Expect from a Petaluma Wrongful Death Personal Injury Lawyer
The right attorney can make a tremendous impact on the outcome of your wrongful death claim and significantly increase the chances of securing maximum compensation for you and your family's loss. While money cannot replace your lost relative, an acceptable case award can help with adjusting to a new way of life for you and your family.
A good Petaluma wrongful death lawyer will begin handling a wrongful death case by helping the claimants secure the evidence they need to prove liability for the death in question. Depending on how the death occurred, your legal team may need to coordinate expert witness testimony on your behalf. For example, an accident reconstruction expert may help you prove exactly how a motor vehicle accident happened. A medical professional can help you establish exactly how the incident in question resulted in the death of your loved one. Ultimately, every case is unique, and a good Petaluma injury attorney will work closely with their client to build a cohesive and effective legal strategy.
A wrongful death case is a type of civil case, and the majority of civil cases filed in California will settle outside of court. A swift settlement is beneficial to both parties as it will allow the defendant to move past the situation while providing the plaintiff with compensation more quickly than a trial would allow. However, depending on how the fatal incident happened, the surviving family may need to participate in criminal court proceedings against the defendant, and very complex wrongful death cases may involve some degree of litigation.
Rush Injury Law has years of experience handling difficult wrongful death cases. We understand the emotional weight these claims carry and how difficult it can be for the surviving family members to confront complex legal proceedings while still processing the death of their loved one. If you believe another party is liable for the death of your loved one, we can help you hold them accountable. Rush Injury Law is ready to provide the legal counsel you need to navigate a wrongful death claim successfully. Contact us today to schedule your consultation with an experienced Petaluma wrongful death attorney in Sonoma County.